The Balloon Sisters Breeze Through With Students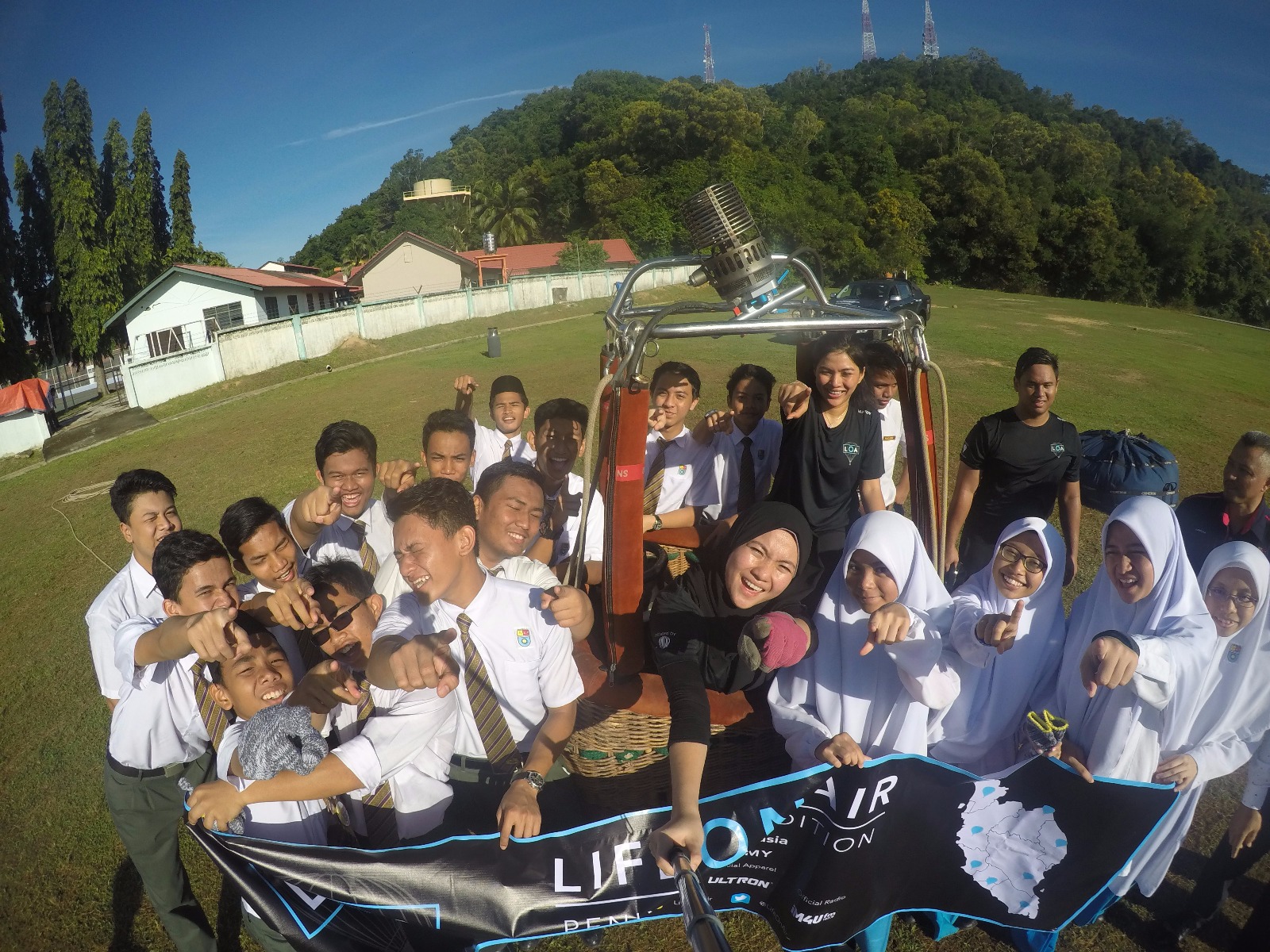 Izzati and Atiqah Khairudin who are the first female hot air balloon pilots in the country have started the first hot air balloon expedition to over nine states in Peninsular Malaysia. The duo known as the Balloon Sisters are on a mission to create awareness among the Malaysian youngsters about hot air balloon's existence.
They will be going to schools in selected states to host balloon workshops and educate the people about hot air balloons in their natural environment. While many have seen these gentle giants being displayed at the Putrajaya and Penang Fiestas, not many has had the opportunity to see and how they really fly in the real world.
After an epic launch at Putrajaya, the Balloon Sisters are now embarking their East Coast expedition to Terengganu. Pilots Izzati and Atiqah Khairudin as well as their crews made their way to Sekolah Menengah Sains Kuala Terengganu for a balloon workshop.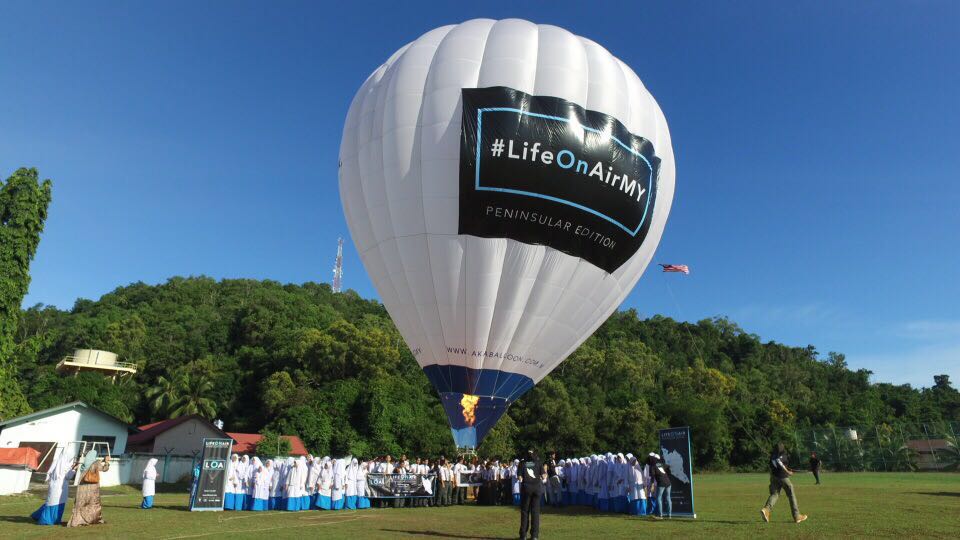 A group of 60 students gathered at the school field to set their sights on 9M-AKA. While the weather was sunny and clear, it was definitely too windy for the balloon to be up too long.
"It's not a let down, to be honest. In fact, it is a good way to demonstrate the nature of the balloon so that they can understand that in some circumstances, too much wind is not ideal for this aircraft, especially when it is tethered to the ground." explains Izzati.
Atiqah, who takes turns to pilot the balloon with her sister had this to say, "When we fly, we are very dependent on a lot of things. We need help from our ground crews, input from the Department of Civil Aviation, the locals, especially when we fly somewhere unfamiliar. Balloons are also submissive towards the weather, so safety is always number one. Eventually you will realise that you don't just make it on your own. It's about teamwork and cooperation."
Heavy rain in the early hours of Tuesday did not dampened the spirit of the team as they made their way to a field in Bukit Payong for their free-flying attempt. Setting up their balloon while the rain drizzles on, it eventually came to a halt just before the balloon was fully inflated.
'Local Hero' from Marang, Abdul Aziz Yusof who works with the Fishery Department, was selected to fly together with the sisters.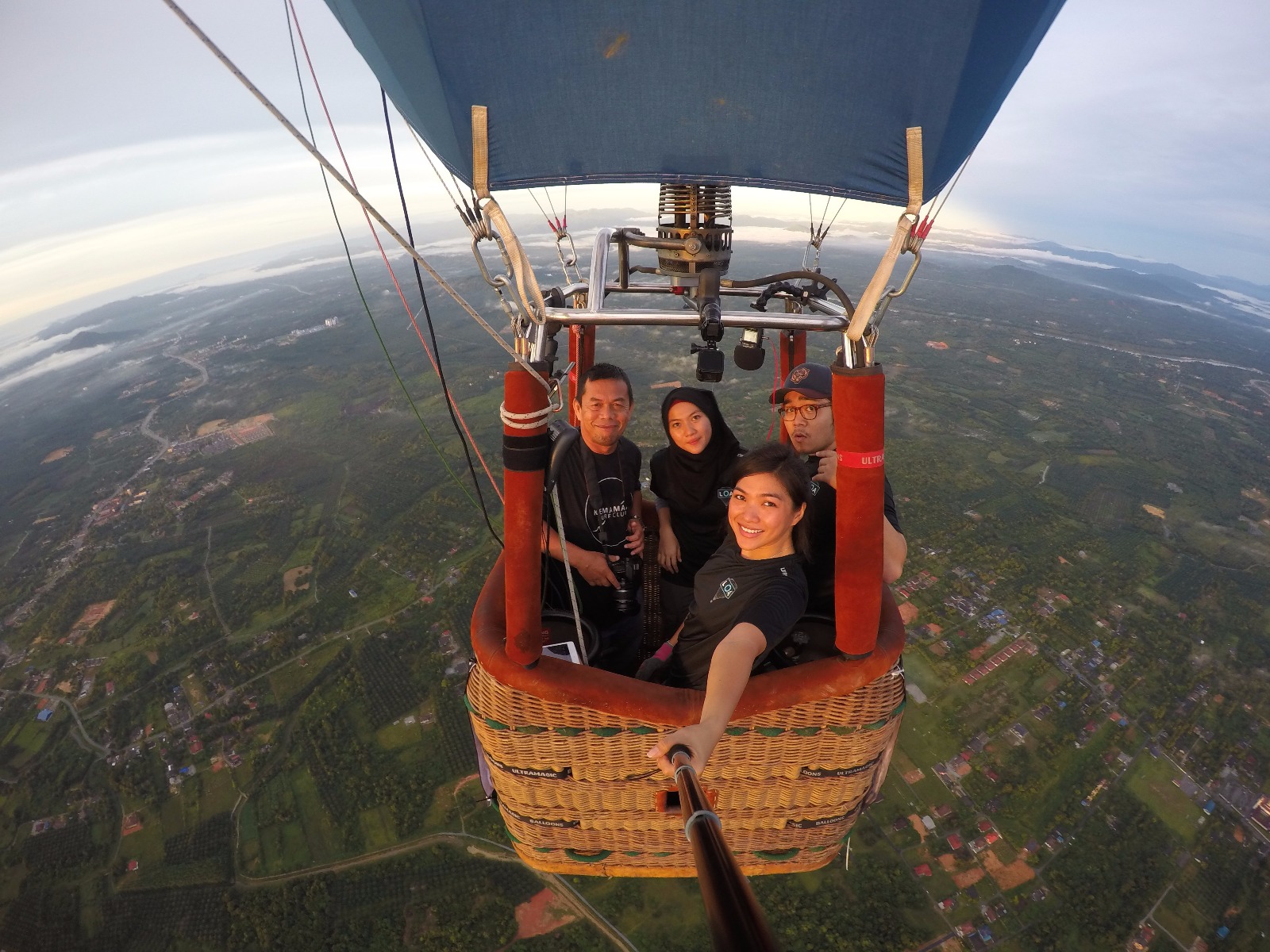 An enthusiastic man who spent his whole life working with the sea, now tries his best to attract tourists and surfers to head over to Terengganu during the monsoon season with his passion for photography. He is well known in the local surfer community and a firm believer that conservation of nature happens when people start to appreciate it.
"The best waves comes when the coral reefs break the waves," he explained. "When people who start surfing realise this, they take the extra mile to make sure not to harm those reefs so that they can enjoy good waves when they surf.
Life On Air, an initiative from AKA Balloon Sdn Bhd and is made possible in association with Ford Motor Company and local distributor, Sime Darby Auto Connexion (SDAC) as Official Vehicle, iM4U.fm as Official Radio and Ultron as Official Apparel.
To find out more information on the expedition, visit www.lifeonair.asia and #LifeOnAirMY on Facebook and Twitter. Live feed is available on Youtube and Snapchat, @LifeOnAir.