Pageant To Showcase Fashion From Golden Age Of Imperial China
QVC Creative Communications announced the launch of the 2nd International Chinese Han Couture 2016 Pageant at a press conference in New Shanghai Restaurant, Holiday Inn Express, Kuala Lumpur on 26th August.
The pageant aims to create awareness and interest of the traditional Chinese dress called Hanfu worn by the Han Chinese people during the Imperial Chinese dynasties from the reign of the Yellow Emperor (2696 BC-2598 BC) to the end of the Ming Dynasty (1368 – 1644), a period of well over four thousand years.
The pageant is divided into two categories – Mrs Huaxia opened to women aged from 25 to 45 while the Classic Huaxia is open to women aged from 41 to 70.
In his speech, QVC founder and chairman of the 2016 International Chinese Han Couture Pageant Kelvin Mok said this year the International Chinese Han Couture Pageant will break from tradition by having a new Male category, appealing to male participants aged 25 and above.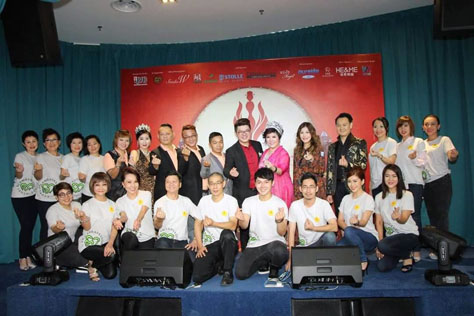 16 participants, twelve females and four males, presented themselves at the press conference. Mo said the participants were selected after clearing the audition and selection process.
The grand finals will be held at HGH Convention Centre in Sentul, Kuala Lumpur on 3rd Oct 2016.
Tickets for the 2nd International Chinese Han Couture 2016 Pageant grand finals are now on sale at RM250, RM300 and RM500 each. Tickets are limited, so don't wait to see some great entertainment and showcase of the 2016 finalists in their traditional hanfu costumes. For tickets and more info, contact Isaac (016-7700765) or Michelle (014-9055159).