San Remo Celebrates 80th Anniversary With Chef Dato' Fazley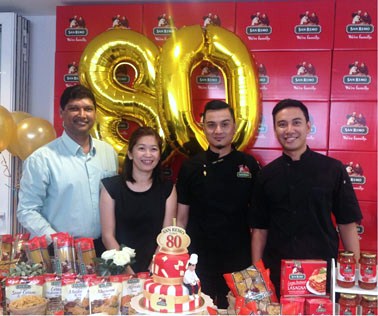 San Remo, Malaysia's leading pasta brand showcased its latest mouth-watering pasta recipe with a cooking demonstration held at The Cooking House, Bangsar Park, Kuala Lumpur on Oct 5, 2016 in conjunction with World Pasta Day and San Remo's 80th anniversary.
MasterChef Celebrity Malaysia winner and San Remo Malaysia brand ambassador, chef Dato' Fazley Yaakob whipped up amazingly flavourful and healthy pasta dishes with an Asian twist.
"When San Remo approached me to become their brand ambassador, I jumped at the chance to become part of the San Remo family. We share the same passion for creating pasta dishes that are flavourful, healthy, high quality and also convenient," said Dato' Fazley.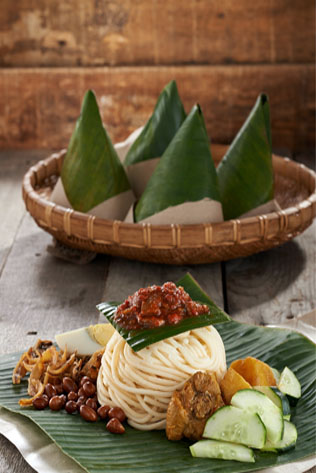 Doing away with the usual western basics of cheese, milk, oil and tomato-based sauces, Dato' Fazley takes on the Malaysian classic nasi lemak to create the 'San Remo Spaghetti Lemak Bungkus'. The world-travelled culinary expert who is a Le Cordon Bleu Paris alumnus was inspired to create this dish which is tuned to the local taste to commemorate the Malaysian love for good food.
He replaced the source of carbohydrate, the rice, with San Remo's spaghetti, giving the dish an 'al dente' texture while staying true to the distinctly Asian flavours of nasi lemak. The sambal sauce base provides the dish with a decent amount of spiciness and unlike traditional spaghetti dishes. This dish will entice the taste buds with a medley of textures as a result of the crispy anchovies and crunchy roasted nuts.
"I hope to inspire nasi lemak lovers out there and also those who are currently selling nasi lemak to try out this recipe," said Dato' Fazley.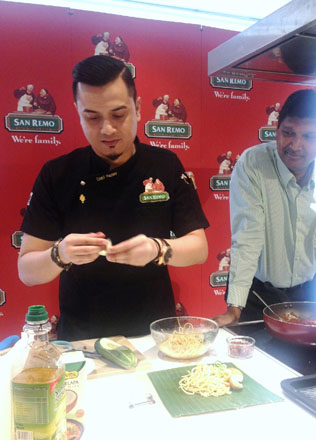 The new recipe is featured in the latest San Remo Celebrity Cookbook developed by Dato' Fazley exclusively for San Remo. The recipe book features 10 delectable Asian-inspired pasta recipes and is available free of charge with purchase of any two San Remo products at selected hypermarkets and supermarkets.
Following the cooking demo, a hands-on cooking contest was held for members of the media present to put their newfound knowledge into action. Forming teams of four, they were given the opportunity to whip up their own version of 'San Remo Spaghetti Lemak Bungkus'. The team of four that impressed Chef Dato' Fazley walked away with premium San Remo hampers.
The event ended on a sweet note as San Remo held a cake-cutting ceremony in celebration of their 80th anniversary.
San Remo is distributed exclusively in Malaysia by GBA Corporation Sdn Bhd. San Remo's pasta uses only 100% Durum Wheat and is free of artificial colouring and preservatives. It is low in fat and high in complex carbohydrates and a healthier alternative to rice. It is also GMO free and certified halal.
For more information on San Remo and for pasta recipes, kindly visit https://www.facebook.com/sanremopastamalaysia