"CNY Most Wanted Kitchen Challenge 2017" Kicks Off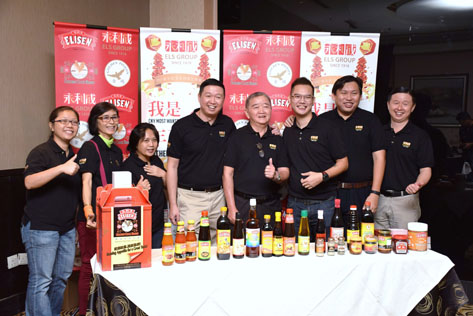 Eng Lee Seng (ELS), a trusted name for the food services industry and households for its tasty aromatic oriental sauces, sesame oil and condiments since 1918, is welcoming the Chinese New Year 2017 by kicking off its reality web series contest: "CNY Most Wanted Kitchen Challenge 2017.
To formally launch the program, a press conference was organised on 10th Nov 2016 at Mutiara Palace Restaurant at Mutiara Damansara, Petaling Jaya. ELS Group managing director KS Hooi and RedBoy Productions producer Aaron Lim addressed the press conference.
"This contest is to reward our loyal consumers for their immense support as we move forward into the new year," said KS Hooi.
"We are running the third generation family business and remain committed to providing the ever-changing consumer tastes and trends requirements, locally and abroad."
Produced by Redboy Productions, the applications to compete in the show starts now for interested participants to show off their cooking skills and win prizes through a series of live on ground roadshows to be held at selected ELS Group's dealer's outlets in six major cities – Kuala Lumpur, Seremban, Malacca, Johor Bahru, Ipoh and Penang.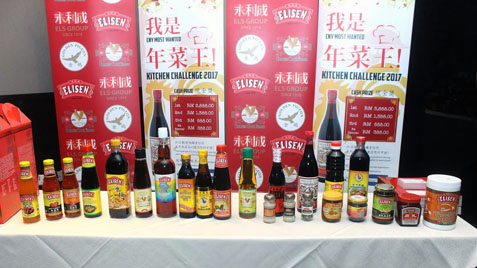 To enter the contest, participants are required to purchase any of Eng Lee Seng products and submit the entry form during the roadshow. The contest closes on 25th Dec 2016.
Five winners will be selected in a lucky draw from each road show and the 30 winners will be captured on video (short highlight) cooking their dishes with ELS products.
The videos will be posted at ELS Group's facebook for voting. The highest viewed video from each roadshow will enter the final round which will take place at Jaya Shopping Centre in Petaling Jaya on 8th Jan 2017.
The six finalists selected, one from each city, will randomly draw from a ready-plan menu and given a RM100 budget to purchase their ingredients at the nearest supermarket/grocery store. They will then have to cook live on stage within the allocated time.
The contestant that dishes up the best meal win the prizes based on creativity (30%), presentation (20%) and taste (50%).
Renown cooking host and culinary expert Agnes Chang will judge the cooking contest.
Prizes (Final):
RM3,888 – Grand Prize
RM1,388 – 2nd Prize
RM688 – 3rd Prize
RM388 – 3x Consolation Prize
10x Hampers – 10 voters win on Facebook
To enter the challenge and for more information and updates, click here.