50 Orang Asli Pupils Taken To Petrosains As Post UPSR Treat
A group of Orang Asli pupils from Sekolah Kebangsaan Bukit Lanjan (Asli) (SKBL) were all smiles as they kicked off their fun-filled visit to Petrosains and the Petronas Twin Towers Skybridge with their very first LRT ride recently.
Made possible by Ekuiti Nasional Berhad (Ekuinas) through its corporate social responsibility programme, ILTIZAM, the train ride and trip to Petrosains and the Petronas Twin Towers Skybridge was a post-UPSR examination treat for the 50 pupils, aged 10 to 12.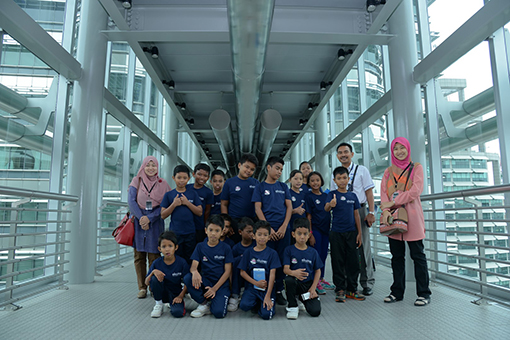 Accompanied by the ILTIZAM team, the delegation was abuzz with anticipation as they started their journey at the Kelana Jaya LRT station and made their way to Suria KLCC for their exciting science and sightseeing adventure.
Excited chatter filled the air as the children enjoyed the various state-of-the-art exhibits, including a fun-filled science show, a built-to-scale oil platform modelled after an actual offshore platform and a realistic F1 simulator amongst many other activities.
Syed Yasir Arafat Abd Kadir, Ekuinas' Chief Executive Officer commented, "The trip was indeed an enriching experience for the pupils. Not only were they taught about science and technology in an engaging manner, they were also given an opportunity to enjoy the ride to Suria KLCC on our public transport system. I am encouraged by the interest they have shown and we are pleased to continue our support towards SKBL through our ILTIZAM team at Ekuinas."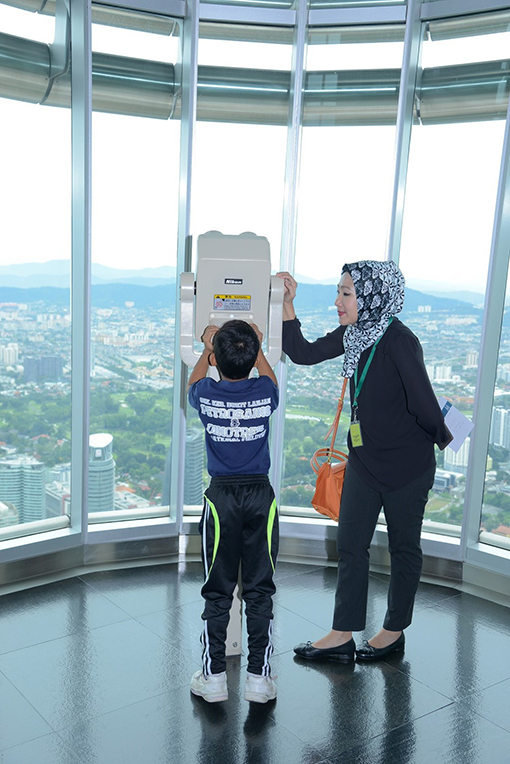 "We are committed to making a positive impact on society through our ILTIZAM programmes that provide much needed opportunities to underprivileged communities, particularly for children who are the future of our nation. Prior to this, we have contributed towards the refurbishment of SKBL's library to encourage a love of reading and learning, and we are also providing tuition classes for pupils in Standards Four, Five and Six. Today's visit is part of our efforts to spark an interest in learning through exploration and discovery. We look forward to initiating similar programmes that encourage pupils to learn beyond the classroom in order to help them reach their full potential," he elaborated further.
Encik Khairul Anuar bin Abd Azid, Headmaster of Sekolah Kebangsaan Bukit Lanjan, added, "It was a very memorable day for the children and they thoroughly enjoyed riding the LRT for the first time as well as visiting Petrosains and the Petronas Skybridge Twin Towers. We are thankful for this opportunity provided by Ekuinas through ILTIZAM. Their efforts to play an active role in the holistic development of the pupils are greatly appreciated."
Located adjacent to Ekuinas' office in Mutiara Damansara, Sekolah Kebangsaan Bukit Lanjan provides primary education to 165 Orang Asli children from the Desa Temuan community. The school was established in 1950 and is now surrounded by the affluent townships of Damansara Perdana, Mutiara Damansara and Bandar Utama.