National Level Art Competition Unearths Future Stars
Malaysia's rich and diverse heritage was on display in the form of exceptional works of art during the prize presentation ceremony of Tanjong plc's Tanjong Heritage 2016 National Level Art Competition that was held recently.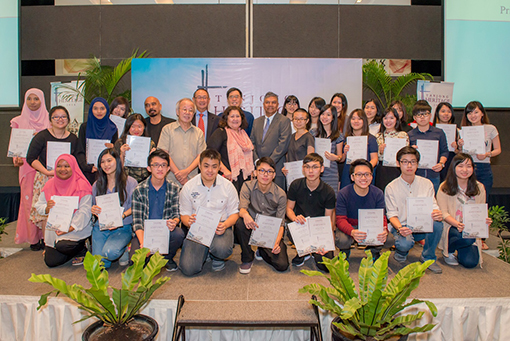 Dasein Academy of Art (Dasein) was the competition's most successful institution as they bagged 10 prizes, with winners in all five categories. Universiti Sains Malaysia (USM) were a close second with six winning entries. Of the five categories, the Charcoal/Pencil/Ink category was the most impressive with a total of seven winners. Putri Intan Sari Binti Amrizal of USM and Sim Hoi Ling of Dasein were selected as joint first prize winners for the Charcoal/Pencil/Ink category.
Leow Xu Jia of Equator College and Goh Jing Shya of ATEC Academy were joint first prize winners for the Mixed Media category while Choo Ai Xin was the first prize winner for the Oil/Acrylic category. Ho Mei Kei of Dasein topped the Print Making category while only consolation prizes were awarded for the Watercolour category.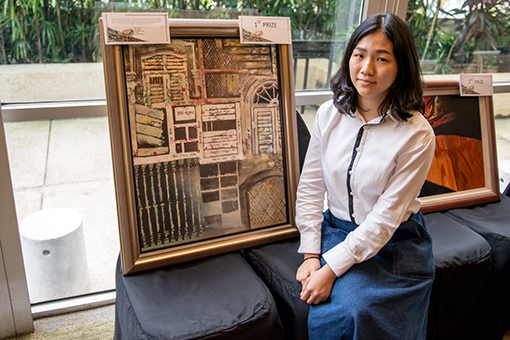 The Tanjong Heritage 2016 National Level Art Competition received 1,248 entries in the categories of Oil/Acrylic, Mix Media, Watercolour, Charcoal/Pencil/Ink and Print Making from 18 participating institutions which included one new institution. The entries were shortlisted to 419 submissions, of these, 30 exceptional art pieces by 28 artists were handpicked by the judges.
YBhg Dato' Robert Cheim, Chairman of Tanjong plc who presented cash prizes worth a total of RM52,000 to 28 budding artists, said, "Today we commemorate our 16th consecutive year celebrating our national heritage and giving recognition to talented young artists from all over Malaysia. Throughout the years, we have had many winners who have gone on to become accomplished artists in their own right. Indeed, this is a testament to the prestige of this competition."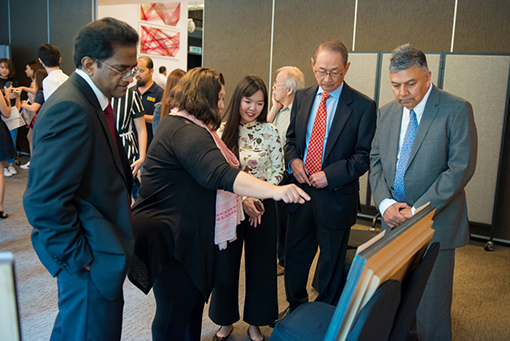 The 2016 judging panel was led by Chief Judge, Ms Elizabeth Cardosa, President of Badan Warisan Malaysia. She is joined by Ar. Laurence Loh whose conservation work has won many UNESCO Asia-Pacific Heritage Awards. Associate Professor Fauzan bin Omar, an influential contemporary artist and Dr Kim Phaik Lah, a published expert in the fields of art, education as well as cultural heritage were also part of the judging panel. Two seasoned art professionals were added to the judging panel, Mr Chin Kon Yit, one of Malaysia's most established watercolour artists and En Juhari Said, an award-winning Malaysian printmaker.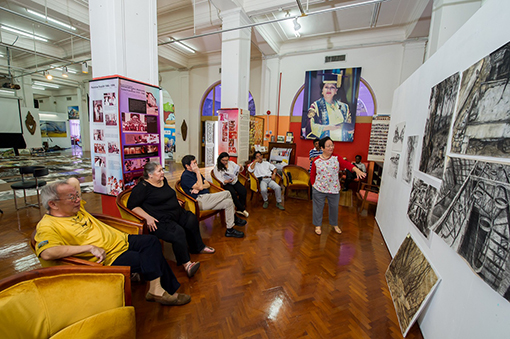 "Malaysia is blessed with a rich heritage thanks to a remarkable synthesis of Eastern and Western civilisations that have endowed our nation with an incomparable richness and diversity in culture. In this era of globalisation, acknowledging and comprehending our cultural diversity fosters mutual respect and dialogue amongst different cultures. It has been Tanjong's mission to celebrate and preserve the diversity of our Malaysian heritage by providing young talented Malaysians with the opportunity to express their appreciation of our nation's rich heritage through their art. Indeed, cultural heritage must be preserved for the benefit of all." concluded YBhg Dato' Robert Cheim.