Keith Kee Celebrates 15th Anniversary With Runway Fashion Show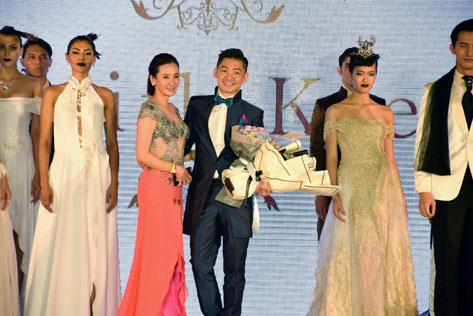 Malaysian top fashion designer and couturier Keith Kee celebrated his 15th anniversary in the fashion industry with an exclusive  runway showcase packed with 400 guests at Pullman Kuala Lumpur City Centre Hotel on 21st Nov 2016.
The hour long fashion runway featured models sashayed down the runway in this 60-piece 15th anniversary collections in five parts put together by Keith Kee in this milestone celebration.
"I named this 15th anniversary collection "A Mark of the Masterpiece because my customers describe the outfits I made for them as masterpieces for each of the masterpieces is one of a kind creation and will never repeat to the same design.
"My friends say I am not business-minded as doing one-off dresses is not very profitable but I enjoy what I am doing and I love my job," Kee said to cheering and clapping guests.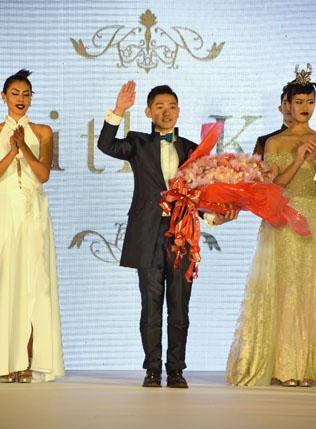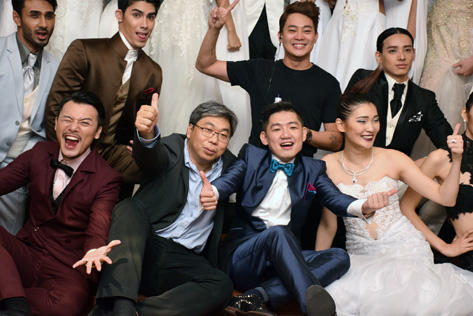 The first part called Transformations was a show-stopping short party dress in pastel tones that changed to gold long evening dress in one second and followed by the second part of  party wear dresses collection mostly in ivory and gold that one can simply slip it on and rock the night away.
The third part Casual to Couture collection showcased seemingly casual dresses that transformed into high fashion outfits by simply adding on individual pieces, as demonstrated by Keith Kee himself on stage, and followed by the fourth part Ah-Men and Wow-Women, a haute couture ensemble of men's suits and women's gowns modeled by 20 top international models from Asian countries, including Malaysia, who were participants of Runway Model Search Asia 2017 and made their first appearance here for Kee's show. The final collection featured stunning wedding gowns with exquisite jewels from Memory Jewelley.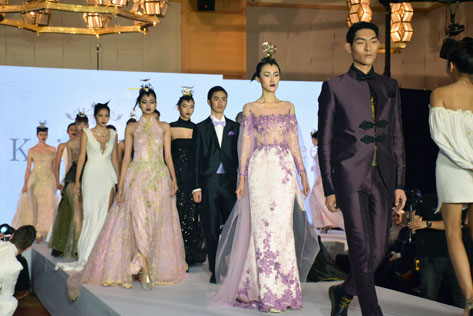 Local celerity Serena C and radio announcer Jason were the emcees. The show opened with multi-talented artiste with PhD holder Dr Soo Wincci performed songs much to the crowd's delight.
Initially Keith Kee was in two minds over holding a lavish event but in March this year, he was awarded the coveted "Best Showcase Designer of the Year 2016" Award for excellence at the Mercedes-Benz Stylo Asia Fashion Festival 2016. That changed the indecisiveness.
"I have waited for 15 years for this moment. This award was the momentum I needed. I was never told in advance about my winning nor did I expect anything so when my name was called, I was backstage packing and did not even hear my name until someone rushed me and dragged me out," recalled Keith Kee.
This was Keith Kee's second award as he had won "Dress of the Year" Award in 2011 at the Mercedes-Benz Stylo Fashion Awards.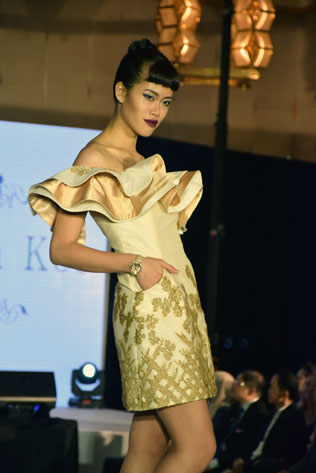 The famous designer had designed supermodel Amber Chia's RM380,000 wedding gown which featured 999 Rafflesia pearls sewn onto, for her beach wedding held in Bali in 2010. He also became the personal designer to Sri Lanka's First Lady from 2011-2014.
Keith Kee was born in Teluk Intan and when he was three years old, his family moved to Penang where he grew up. Originating from Penang, Keith Kee Couture (KKC) was founded by him in 2001 where he opened his first boutique. From humble beginnings to international fame, Keith has come a long way, having established his brand through an abundance of passion, diligence and determination and is now a widely sought after bridal and couture fashion expert in Malaysia. Today KKC operates two boutiques, with one being in Kuala Lumpur and another one in Penang.