Ariel Pearse Of New Zealand Is Crowned Miss Tourism International 2016/17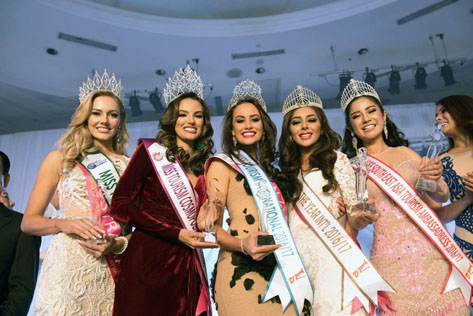 Ariel Pearse, 24, of New Zealand clinched the coveted crown of Miss Tourism International 2016/17 after defeating 59 contestants from around the world at Putrajaya Marriott Hotel on New Year's eve.
The 5'8" (172cm) tall lass, a finalist in Miss World New Zealand 2016, won RM10,000 cash, a scholarship worth RM60,000 from LimKokWing University of Creative Technology London Global Campus Program and gifts from sponsors worth more than RM5,000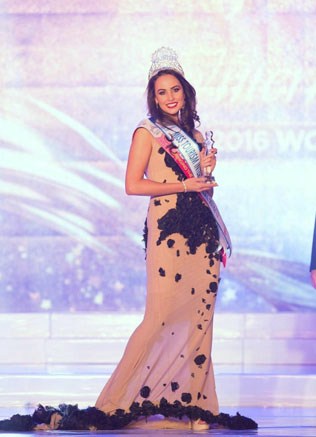 The evening also saw the awarding of four other Miss Tourism Titles to the runner-ups. Miss Tourism Cosmopolitan 2016/17 was awarded to Thaina Carolina Magalhaes Peres (Miss Tourism Brazil), Miss Tourism Global 2016/17 to Tasha Laraine Ross (Miss Tourism Australia), DreamGirl of the Year 2016/17 to Ximena Delgado Mendez (Miss Tourism Mexico) and Miss South East Asia Tourism Ambassadress 2016/2017 to Dikna Faradiba Maharani (Miss Tourism Indonesia).
Each of them won a prize package which included RM3,000 cash, LimKokWing University of Creative Technology's scholarship worth RM60,000 and gifts from sponsors.
There were nine subsidiary titles awarded besides the five main titles.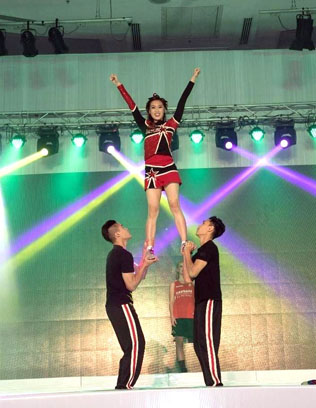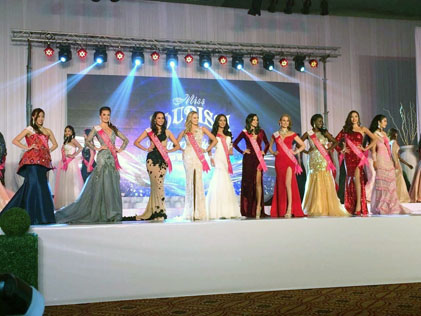 Miss Tourism International (MTI) pageant is a homegrown international pageant founded by Tan Sri Datuk Danny Ooi in 1994 with 23 participating countries. The competition has gone from strength to strength and today is franchised to more than 100 countries around the world. The uniqueness of MTI is the awarding of 5 Miss Tourism Titles in one event.
Throughout the pageant period before the grand final, Miss Tourism International delegates had engaged in various promotional and charitable activities. They had visited numerous iconic tourism landmarks, experienced the local culture, customs and traditions, and of course, sampling of Malaysian cuisines.
The delegates achieved two records in the Malaysia Book of Records for the "Most Number of Nations in the Highest Altitude Tai Chi Session" and :Most Number of Nations in the Highest Altitude Silat Session." Both the record breaking events were held at the Langkawi Sky Bridge located 660 metres (2,170 ft) above sea level.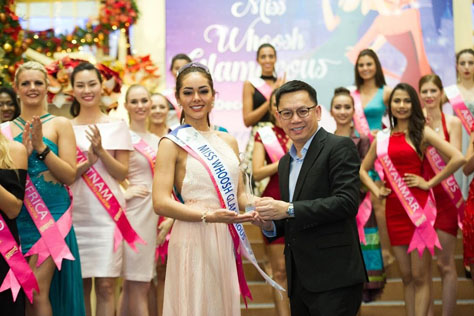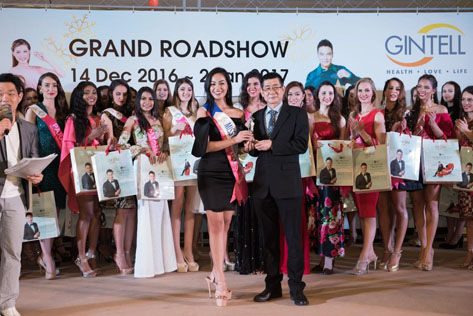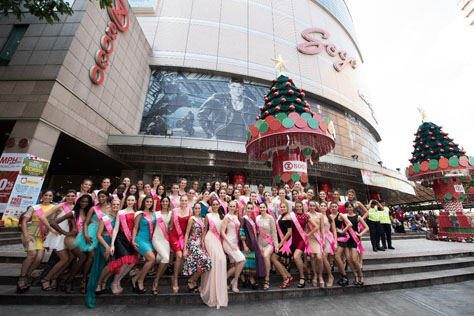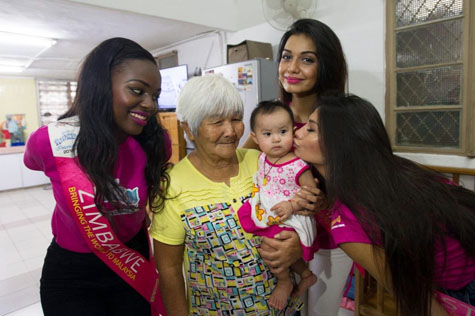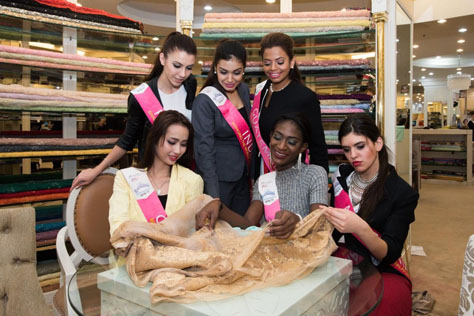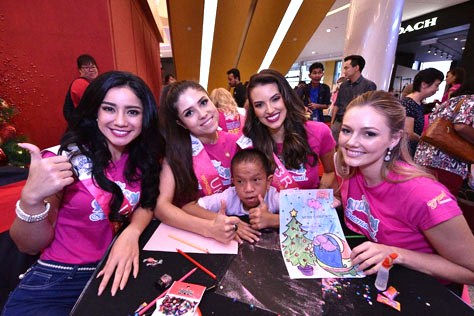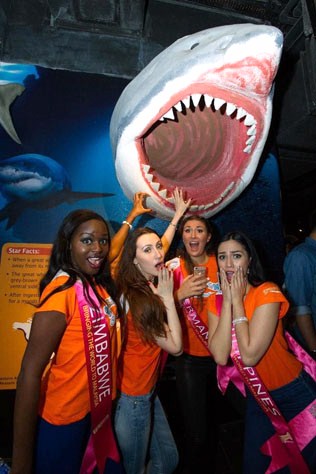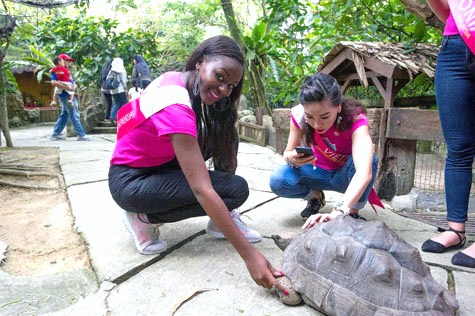 Miss Tourism International 2016/17 Winners:
Champion: Miss Tourism International 2016/17:
Ariel Pearse (New Zealand)
Thaina Magalhaes (Brazil)
(Miss Tourism Cosmopolitan 2016/17)
Tasha Ross (Australia)
(Miss Tourism Global 2016/17)
Ximena Delgado (Mexico)
(DreamGirl of the Year 2016/17)
Dikna Faradiba Maharani (Indonesia)
(Miss South East Asia Tourism Ambassadress 2016/17))
Subsidiary Title Awards:
Best in Talent:
Ng Shin Ying (Malaysia)
Miss Friendship:
Grace Hanson Gardner (Denmark)
Best in Evening Wear:
Nadia Nascimento (Swaziland)
Julia Laura Andrea Frison Paredes (Paraguay)
Pinicha Kitkasempongsa (Thailand)
Best in National Costume:
Dikna Faradiba Maharani (Indonesia)
Claudia Veronica Perez Maldonado (Guatemala)
Pham Thi Thuy Linh (Vietnam)
Miss Whoosh Glamorous:
Ximena Delgado Mendez (Mexico)
Miss Gintell Wellness:
Justine Mae San Jose (Philippines)
Miss KL Sogo Trendsetter:
Mao Kaneko(Japan)
Miss Glowing Glojas:
Dikna Faradiba Maharani (Indonesia)
Most Prolific in Social Media:
Pinicha Kitkasempongsa (Thailand)
Dikna Faradiba Maharani (Indonesia)
Polli Cannabis (Belarus)