Seeping Hole Caught The Attention of The Authorities
An image of a three meter wide seeping hole at the Pasir Gudang highway, which went viral on the WhatsApp caught the attention of authorities yesterday.
The hole, which was found by a road user, at kilometer 26 of the Pasir Gudang highway enroute to Perling, will be fixed by the Works Department.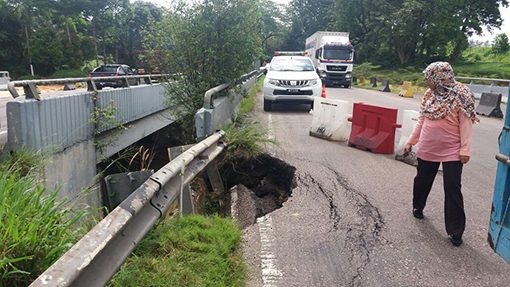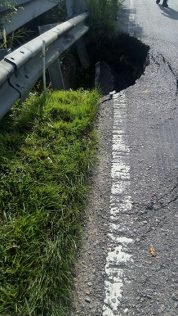 According to Sinar Harian, the image, which went viral, prompted Pasir Gudang parliament officer Syed Dzulfakar Shukor to inform Works Department to investigate the claim and take immediate action.
He also added that later JKR found the 3 meter wide seeping hole with 1.5 meter depth.
Sinar Harian also reported that the seeping hole will be fixed by Works Department and Pasir Gudang highway users can expect traffic delays around the area.