Queen of Zhen International Pageant Eyeing Global Platform Launched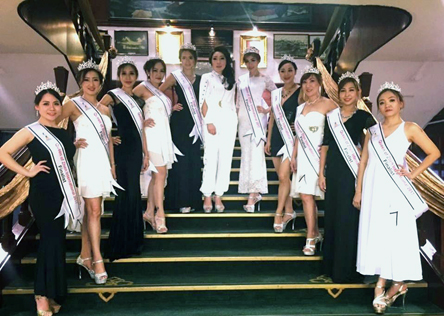 The press launch of the inaugural Queen of Zhen International pageant for married women was held at the Malaysian Petroleum Club, Petronas Twin Towers in Kuala Lumpur on 11 March, 2017.
Founder of the pageant Joyce Ye welcomed guests to the afternoon and officially announced the 10 finalists who will be in the running to win the inaugural title of Queen of Zhen International 2017 at the grand finals which will be held at HGH Convention Centre in Sentul, Kuala Lumpur on 23rd April.
The 10 ladies were introduced to guests present who included celebrities, sponsors, partners, friends and members of the media. They were selected from a wide range of applications from across the country aged from 24 to 51 years old. The Queen of Zhen International pageant is opened to married women between the ages of 25 to 55 with at least one child.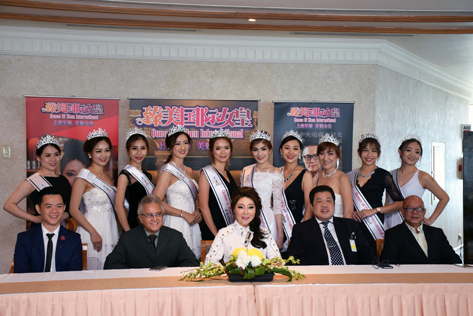 Speaking at the launch, Ye said the Queen of Zhen has been conceptualized as a prestigious international beauty pageant with the goal to provide a journey of transformation to eligible contestants.
"Our vision is simple, we believe the charm of a woman comes from her heart and is reflected in her appearance, her poise, her words, her talent, her wisdom and the way she carries herself. She can be pretty at any age and deserves an extraordinary journey in her life. Queen of Zhen International aims to create a dazzling stage, glittering crowns and a colourful life for these beautiful women," she said.
Among those present at the launch were Dato' Chan Kim Leong, International Positive Energy Association (IPEA) honorary president Collin Edmonds, Hairdepot CEO Jeff Yong and Tenggol Coral Beach Resort owner Galaxxy Siew.
"We aim to propel Queen of Zhen onto the global platform, whereby the champion will be sent to China, setting foot on the international platform, competing for the international title and doing our country proud. Through the pageant, we hope to promote mutual and friendly relationships between Malaysia and China," said Ye.
Ye, a beauty queen herself, having won Mrs Chinatown World 2015 and Mrs Chinatown World 2014 Asia-Pacific region, said the pageant also hoped to spread the message of: "You are beautiful, let your charm shine and glow, and contribute towards the society and the world."
The competition seeks a winner not just about physical beauty but also about the values of having a heart as contestants will have the opportunity to contribute back to society by visiting and helping the underprivileged groups such as old folk homes and orphanages.
Prior to the grand finale and coronation night, the finalists will be involved in various training and activities such as grooming, catwalk, public speaking, acting skill, stage presentation, self-defense, photo-shoots, fashion shows, sponsors and charity visits, among others.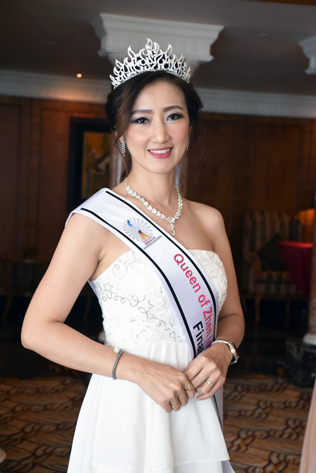 One of the hopefuls, insurance agent Rachel Yee, 44, from Malim, Malacca, said she was excited of being selected and hoped her confidence will shine through during the finals. She wasn't a beauty pageant novice as she had competed and won a cheongsam beauty pageant in 2011.
Yee who has two children aged 10 and 12, hoped to improve on her presentation skills to boost her chances. She said she will do her best and hope to win the inaugural title as she thinks she stands as good a chance as the other contestants.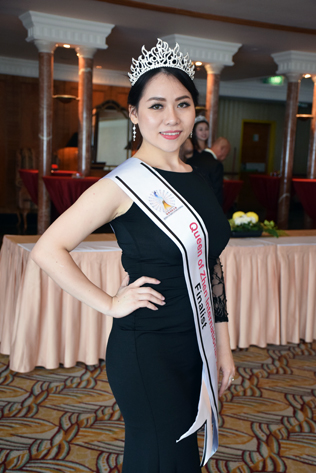 Another hopeful, sales and marketing executive Rimanda Choong, 25, from Kota Kinabalu and mother of 3-year-old child said this was her first ever beauty contest after being informed by a friend. She said it was an opportunity for her to learn new things than can be applied to her everyday life and promised to do well. She said the pageant was an opportunity to better herself and to gain self confidence.
Like Choong, first time pageant contestant Vivian Thian, 36, a physiotherapist from Kuching with three children aged 2, 14 and 15, said she hoped to do well as this was her first beauty pageant and took it as a learning experience and to meet new people.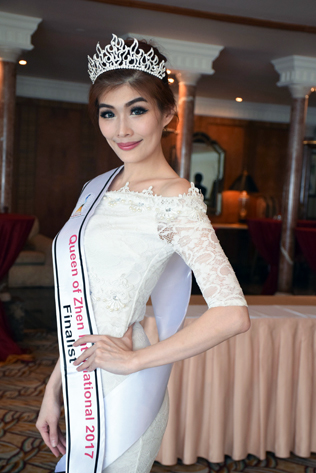 During the event Carrie Lee and Rachel Yiap were crowned Ambassador of Queen of Zhen International, and Dato' Chan Kim Leong was appointed honorary advisor for the pageant.
Queen of Zhen International pageant is organized by Zhen Event Management with the support of Mrs Chinatown World and IPEA. The pageant is awarded "2017 International Positive Energy Enterprise Award" for its positive contributions.

The full line-up of 10 Finalists are:  
1  Rimanda Choong 钟佳微, 24, sales & mktg executive, Sabah
2  Coco Lam 林淑慧, 35, hairstylist, Sitiawan, Perak
3  Toriao Lam 林奕妃, 30, beautician, Johor
4  Rachel Yeo 楊美金, 44, Insurance agent, Melaka
5  Miss Gwee 魏素菁, 36, housewife, Johor
6  Vivian Thian 田碧霞, 36, physiotherapist, Sarawak
7  Ivy Yang 杨迦晴, 43, housewife, KL
8  Joanna Tan 陈碧贞, 51, property & insurance agent, KL
9  Kennie Tan 陈婉馨, 29, event planner, Johor
10 Amanda Chuah 蔡家珍, 40, tailor cum boutique owner, Klang