Kuching Mom Comes Away With Win At Preview Show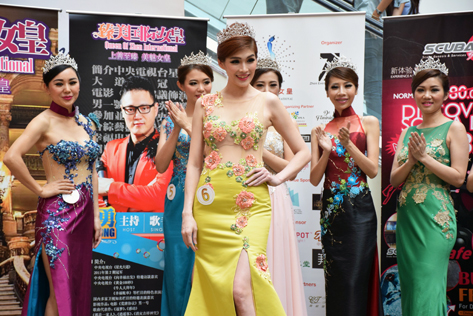 Queen of Zhen International 2017 pageant finalist Vivian Thian who exuded poise and confidence got the thumbs up from the competition judges to claim the prize for Best Performance at the pageant's preview show at Cheras Leisure Mall in Kuala Lumpur on 12th March 2017.
To the cheers of the crowd, the 36-year old physiotherapist from Kuching and a mother of three children aged 2, 14 and 15 received her prize of a set of Hairdepot haircare products from Queen of Zhen International pageant founder Joyce Ye.
Thian is one of 10 finalists of the inaugural pageant for married women who made an appearance at the shopping mall in the afternoon event titled "Preview and Fashion Show" which featured a fashion show showcasing each of the beautiful mums in their casual wear and evening gown outfits.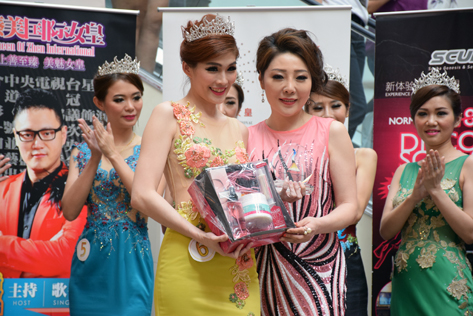 The preview show was a great preparation for the finalists before the grand finals on 23rd April to be held at HGH Convention Centre in Sentul, Kuala Lumpur.
The contestants were judged based on areas such as personality, presentation and catwalk, among others.
It was Thian's first time in the pageant and she hoped to do well to bag the title of Queen of Zhen International 2017 at the inaugural pageant's grand finals.
There was also a song and dance performance by Elite Mrs Malaysia World 2016 Ambassador Jericash Cash who belted out two catchy beat songs to entertain the large crowd that had gathered.
Shoppers took the opportunity to snap photographs with the beauty pageant finalists after the show ended.
The Queen of Zhen International pageant is organized by Zhen Event Management. The pageant is opened to married women between the ages of 25 to 55 with at least one child.