Les Nereides Opens Second Outlet in Kuala Lumpur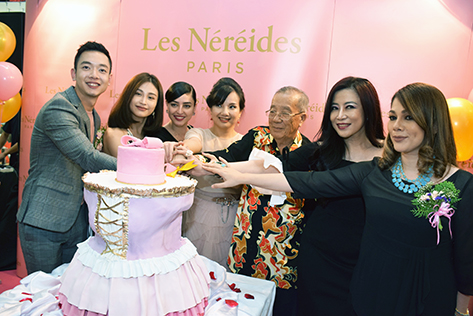 French luxury costume jewellery brand Les Nereides of Paris officially opened its second and latest outlet at Pavilion Kuala Lumpur on 13th April 2017 amid pomp and fanfare with hundreds of invited guests, including beauty queens and celebrities packed the venue for the Les Nereides Anniversary and Counter Opening.
The new 250 square feet (10' x 25') kiosk at Level 2 of the shopping mall which opens from 10am to 10pm daily stocks a wide range of Les Nereides designer jewellery collections such as rings, brooches, bracelets, earrings, necklaces and more.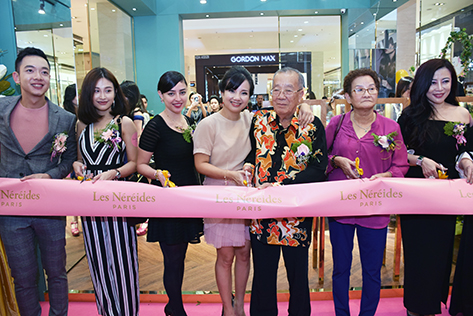 The event kick started with a welcome speech by Les Nereides Malaysia managing director Feeling Wong and followed by a ballet performance by three dancers on the event theme of Les Nereides signature collection "Pas De Deux" which means ballerina. This classic line is inspired by the femininity and grace of the ballet dancers of the opera de Paris.
A cake cutting ceremony and followed by another ribbon cutting ceremony commemorated the happy celebration.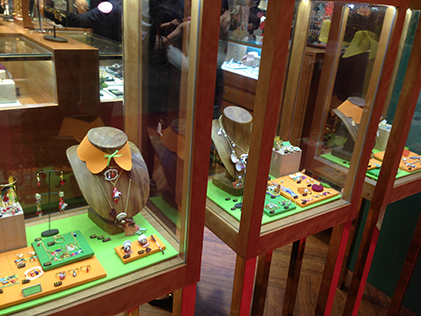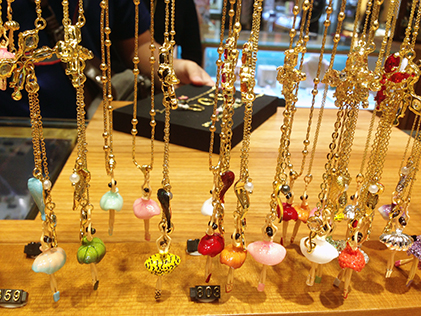 Citizen Journalists Malaysia managed to get an interview with Feeling Wong, the lady boss that owns and operates the Les Nereides Malaysian stores.
What is so special about Les Nereides?
We have many years of expertise in creating such fine costume jewellery. Every piece of the jewellery starts with a drawing and every detail is carefully taken into account before being hand-made and hand-painted in the workshops of Les Nereides. This makes each piece uniquely its own and each collection tells a story and conveys emotions while deploying the same high-precision savoir-faire. And the prices range from RM200++ to RM5,000++.
Who are your customers?
Anyone can be our customers. Our unique savoir-faire appeal to everyone and has made faithful customers from every corner of the world coming back to discover the latest collections from the brand expertise. 
How do you get started into this line of business and why Les Nereides ? 
Ever since I was young, I have developed a love for jewellery as it always spiced up my look and make me feel more confidence after wearing it. As I grew up I found out this unique jewellery brand online called Les Nereides a few years ago which really impressed me. I could not hide my excitement and I began searching for more information on this brand. Even until today, I will still hold my breath when I visit Paris for new season product launching. The jewellery is too beautiful and unique on its own way.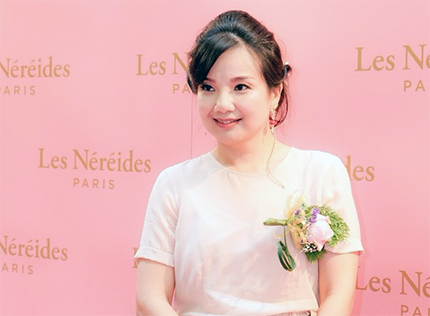 What is your long term growth and expansion plan for Les Nereides? 
We have attracted strong consumer desire and demand ever since the brand entered the Malaysian market in 2015. We are glad and happy that Malaysians appreciate and support the unique savoir-faire from Les Nereides over these two years. Our second outlet at Pavilion KL marks our successful growth and market expansion plan after our first outlet opened at The Gardens Mall, Kuala Lumpur in 2015. 
We are planning to open more outlets in Malaysia for sure. Currently we are in negotiation with a few distinguished malls with the potential to open the new outlets. For your info, our third outlet at Gurney Plaza, Penang will be opening soon. 
What do you see of the fashion market for women accessories in Malaysia current & future?
Fashion accessory is a very potential market. I have confidence in women accessories market in Malaysia as more people are focusing on the details and they do appreciate art.