Kuching Mom Wins Queen of Zhen Int'l 2017 Pageant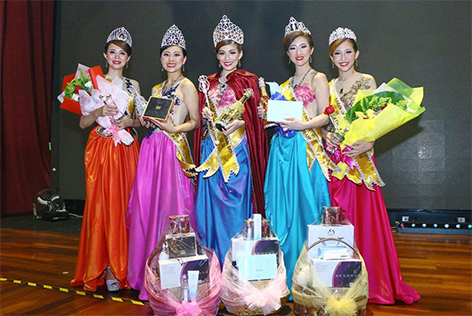 The first Queen of Zhen International Pageant 2017 for married women was held at Galaxy Banquet Hall, Jalan Sentul, Kuala Lumpur on 23rd April, 2017 involving 10 finalists from across the country.
36-year-old Vivian Thian Pek Ha, a mother of three children was adjudged winner of the inaugural Queen of Zhen International 2017 Pageant. The physiotherapist from Kuching also won the Queen of Friendship and Best Talent subsidiary titles.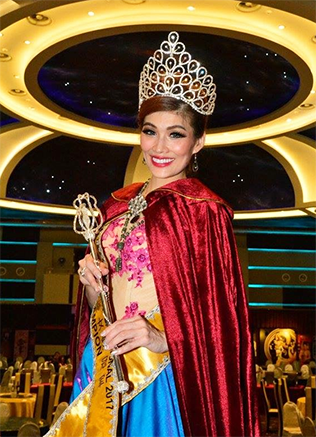 The first runner-up went to housewife Ivy Yang, 43, from Kuala Lumpur and insurance agent Rachel Yeo, 44, from Malacca was second runner-up. Followed in third runner-up spot was housewife Gwee Swee Jing, 36, from Johor and event planner Kennie Tan, 29, from Kluang captured the fourth runner-up title.
The contestants strutted on stage in elegant evening gowns and talent showcase. There were special performances by multi-talented artistes from China that showcased the beauty of Chinese art and culture.
A total of 14 subsidiary titles were awarded. As an added treat, the pageant honoured husbands of contestants Toriao Lam, 30 and Rimanda Choong, 24 for their support with "Best Supporting Husband" award.
The panel of judges on the grand final night included among others veteran singer DJ Dave, top male supermodel Wilson Tan and beauty queens Carrie Lee (Miss Chinese Cosmo 2004) and Isabelle Liow (Mrs Asia Globe 2013).
Queen of Zhen International founder Joyce Ye said the pageant's aim was to provide a platform for married women to make their dreams and aspirations a reality.
"I hope to inspire all women to move forward, to shine on stage and to live a brilliant glory life.," said Ye, a former beauty queen herself, having won the titles of Mrs Chinatown World 2015 and Mrs Chinatown World 2014 Asia-Pacific region.
Ye hoped to convey a message through the beauty pageant that: a woman with Zhen beauty makes a good wife and loving mother, she is as gentle as the water and as strong as the rock; she is healthy, pretty and confident and she is ever ready to contribute to the world with her positive energy.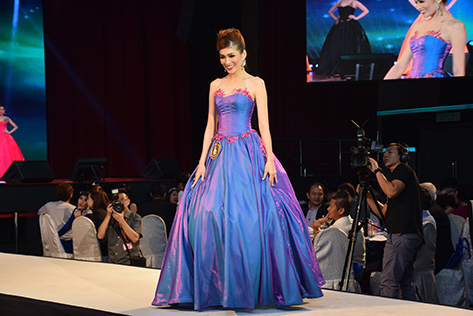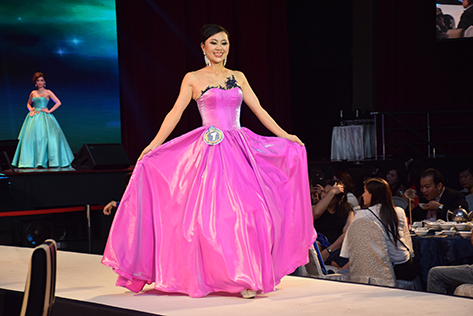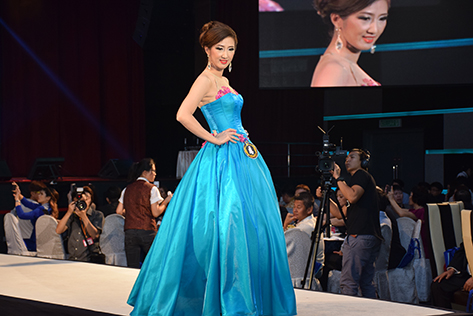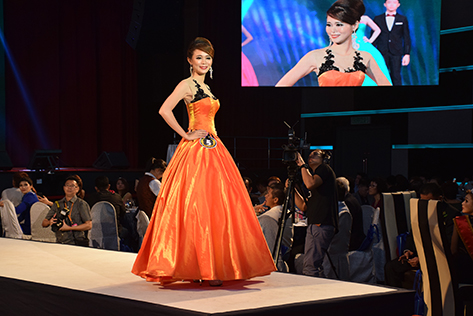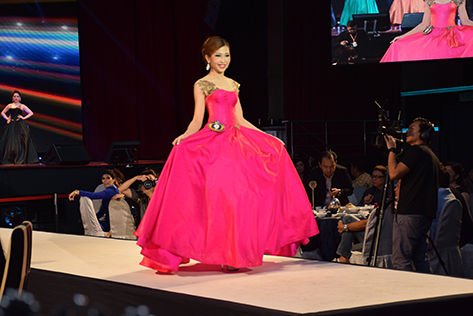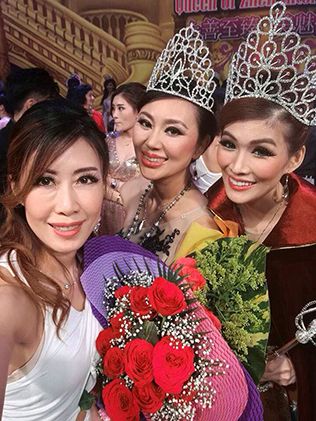 The full results were as follows:
Champion : Vivian Thian
1st Runner-up : Ivy Yang
2nd Runner-up : Rachel Yeo
3rd Runner-up : Gwee Swee Jing
4th Runner-up : Kennie Tan
Subsidiary Title Awards
Best Catwalk   Toriao Lam
Best Smile     Rimanda Choong
Most Potential : Coco Lam
Most Photogenic : Kennie Tan
Queen of Friendship : Vivian Thian
Perfect Body : Gwee Swee Jing
Most Popular Social Media : Rimanda Choong
Best Transformation : Amanda Chua
Best Socialite : Joanna Tan
Best Eloquence :Rachel Yeo
Best Confidence : Ivy Yang
Most Popularity : Ivy Yang
Best Talent : Vivian Thian
Best Talent : Ivy Yang
Best Talent : Amanda Chua
Best Supporting Husband : Toriao Lam's husband
Best Supporting Husband : Rimanda Choong's husband