Proud Moms Win in Beauty Pageant for Married Women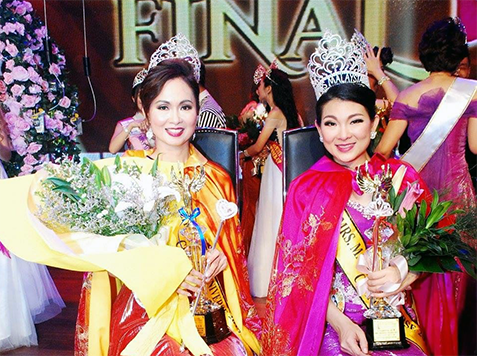 Joanne Liew, 35, a mother of two chidren, from Perak has won the Mrs Malaysia Universe 2017 (ages 23-40) crown in a married women's pageant during the grand final held at HGH Convention Centre, Kuala Lumpur on 29th April, 2017.
Liew, who enjoys hobbies such as dancing and beauty therapy, received the prize package of RM3,000 cash and RM40,000 worth of sponsorship prizes.
In another category for older women (ages 41-65) called "Mrs Elite Malaysia Universe 2017" the crown went to 46-year-old Michelle Koh from Johor. Koh who has a child and whose interests include reading, cooking and travelling, also took home cash of RM3,000 and sponsorship prizes worth RM40,000
Both winners will represent Malaysia at the Mrs Universe 2017 international competition in Durban, South Africa on Sept this year.
This year the Mrs Malaysia Planet 2017 was presented together with the Mrs Malaysia Universe 2017 & Mrs Elite Malaysia Universe 2017 pageant and the crown was handed to Datin Carol Siew.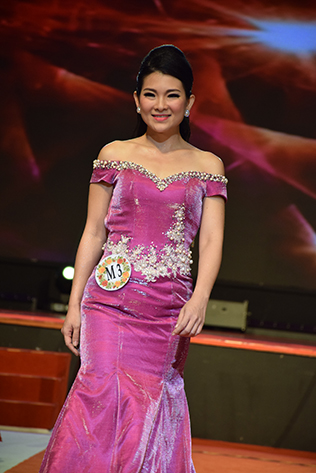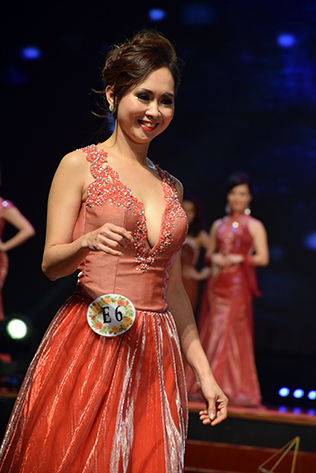 Oranised by Yinzi Event & Marketing, the pageant marked its 10th anniversary, a milestone year. Its managing director Madam Lim Siew Cheng said, "Today we have achieved a great milestone and proud to be celebrating our 10th anniversay of Mrs Malaysia Universe and Mrs Elite Malaysia Universe. We hope to continue this platform to encourage all women to build up their self confidence and represent Malaysia internationally."
As part of their Corporate Social Responsibility programme, Madam Lim presented a cheque for RM5,000 to National Cancer Society of Malaysia (NCSM), a not-for-profit organization dedicated to providing education, care and support services for people affected by cancer.