Parents' Day Dim Sum lunch treat for the elderly
200 senior citizens from eight homes were all smiles when they were treated to an exotic dim sum luncheon in conjunction with Parent's Day at Restoran Hee Lai Ton in Shaw Parade, Pudu, Kuala Lumpur on 25 June 2017.
They include Persatuan Kebajikan Ci Hang Chempaka, Charis Ampang, Rumah Charis Puchong, Ti-Ratan Welfare Society, Victory Home, Charis Home Pudu, Pusat Kebajikan Warga Tua "Anning" and Bodhi Home.
The floor was also opened for live karaoke for the seniors to sing and some can really sing well. Everyone present, including the host Dato' Sri Alan Chee and guests enjoyed the performances and eagerly sang along with their old favourite songs.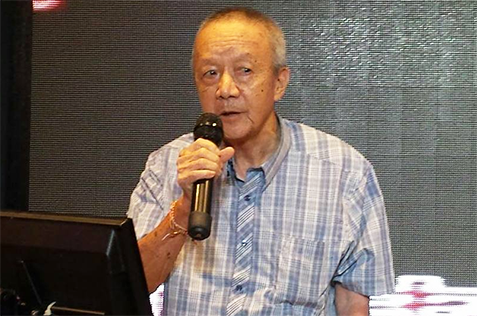 Organiser of the luncheon, non-profit charitable organisation Lotus Heart Association said businessman Dato' Sri Alan Chee organised the dim sum luncheon for the elderly home residents for the third year in a row.
"We take this Parents' Day opportunity of giving and sharing unconditional love and support to the senior citizens to make them feel wanted and to cherish the joy which they never felt for a long time," said Lotus Heart Association organising coordinator Danny Liew.
Danny thanked Alan Chee for his generosity in sponsoring the lunch again this year and everyone involved for their support in bringing joy and making a big difference into the lives of seniors.
Dim sum is a traditional Chinese cuisine prepared as bite-sized dishes in small steamer baskets or on small plates and served with Chinese tea.