Petite Queen Hopefuls Try Out At Atria Mall
The search is underway to crown the next petite queen with more than 30 hopefuls showed up to have a shot at the Miss & Mrs Malaysia Petite World 2017 pageant at Atria Shopping Gallery, Damansara Jaya in Petaling Jaya on July 30.
The participants performed on a catwalk and faced the panel of experienced judges. All of them had high hopes of meeting the judges' expectations and being selected for the semi final rounds.
Organised by Yinzi Event & Marketing, managing director Lim Siew Cheng said the turnout for the annual contest to find two beauty queens for the Miss & Mrs Malaysia Petite World 2017 was very encouraging.
"We're are very pleased with the caliber of participants that had come forward. They comprised a good mix of beauty, brains and talent," said Lim, adding that the pageant was an opportunity for ladies to shine and make a mark in the pageant world."
More are expected to sign up for the next audition slated for Aug 16.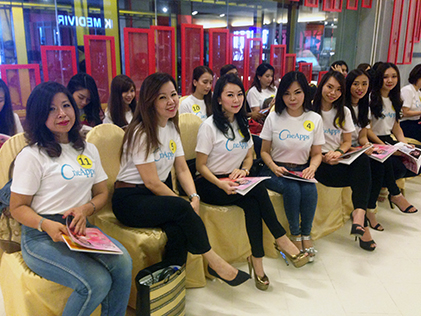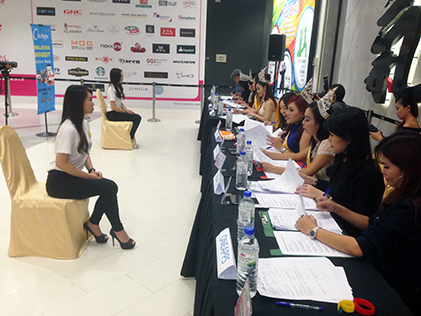 The panel of judges comprised past and reigning beauty queens such as Mrs Malaysia Petite World 2016 Winnie Lai, Mrs Malaysia Universe 2017 Joanne Liew and Mrs Elite Malaysia Universe 2017 Michelle Koh, Mrs Malaysia Petite World 2015 Cecelia Lee, Mrs Malaysia Universe 2016 Sydney Mak, Mrs Asean 2016 Samantha Goh and Mrs Malaysia Universe 2017 Image Ambassador Irene Teh, amongst others.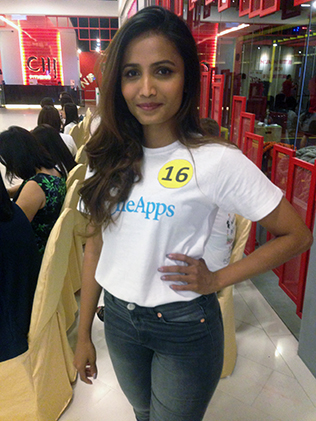 Among the "wannabe" beauty queens is 29-year-old Shalini Subramanian, a cost enginner from Kuala Lumpur who said she came to know about the pageant from Facebook.
"Honestly I never know there's such a contest for petite women. Like most young girls growing up, I always wanted to enter a pageant but I couldn't as I was working overseas then. That was a long time ago and now that I am back home I feel good about myself and want to give myself a chance.
"Petite women are just as smart and capable, perhaps even more so, as those who are taller. I hope to come out as a better role model," said Shalini who is 5 feet 1 inch tall and married.
Her talent for Latin dance showed at an early age and she has no qualms showing off her salsa dancing skills that will blow anyone away.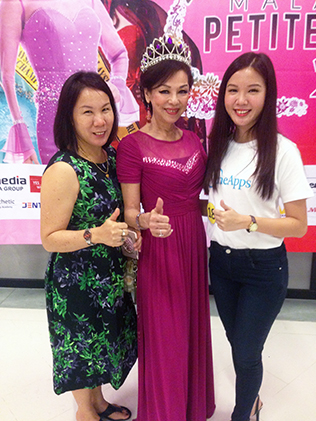 Another beauty queen wannabe is 22-year-old Shirlyn Sarina Hendry, a Kelabit from Sarawak.
The Bachelor of Business final year student at UNITAR, Kelana Jaya hopes to make Sarawak proud in her third attempt at pageant. She was among the Top 10 at the recent Miss Borneo 2017 and entered the Ethnic Pageant of the Borneo Hornbill Festival 2017.
"This is my third try at pageant. I have some experience and this time I feel more confident and prepared to take on the competition," said Shirlyn who stands 5 feet and 1.42 inches (156 cm) tall.
Like all Kelabit, Shirlyn is a good dancer. Her dancing talent will dazzle her audience with the traditional dance called "Arang Menengang" which simply means "The Dance of the Hornbill".
Shirlyn's 'soccer' mum showed up at the audition to give words of encouragement and support which she needed just as much.
"My mum is awesome at football. I am her biggest fan! She taught me the skills and tips," said Shirlyn who loves playing futsal, a version of five-a-side football.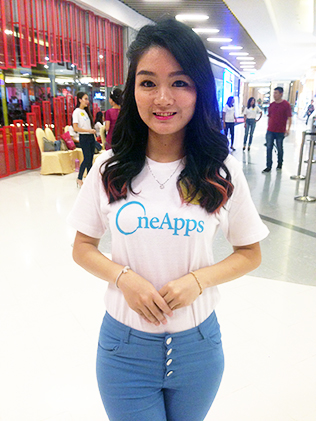 Coming all the way from Kulim to audition is 27-year-old singer and singing teacher Kathyn Chor who hopes to win the beauty crown.
The 5 feet and 0.63 inches (154 cm) lady said with her pageant experiences she will make the most of it and put her best self forward.
"This is my fourth pageant. I will do the best I can think of," said Kathyn who won the Miss Talent subsidiary title at the Miss Auto-City 2017 pageant in Penang. She was also among the Miss Megamall Penang 2016 finalists and winner of Miss Beautiful Smile subsidiary title at the Miss Vitality 2016 pageant.
She is recognized for her musical talent being able to not only sing but also play both the ukulele and keyboards which makes this absolutely beautiful.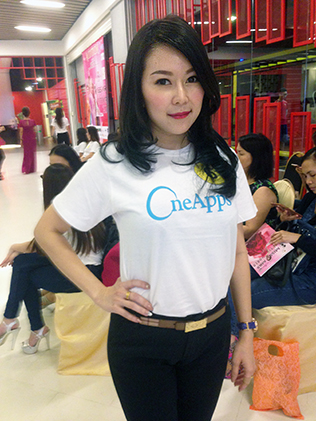 For Lyann Loh Lee Lin, a 33-year-old mother of two kids, 7 and 12 years old from Kepong, this was her first audition for a pageant.
"I came for the audition because my friend told me about it. I hope to be selected as it will give me opportunities to improve myself, build my self-confidence and get to meet more interesting people," said the hair dresser and salon owner who stands 5 feet and 1.42 inches (156cm).
The Miss & Mrs Malaysia Petite World 2017 pageant is open to all ladies below 163 cm. The semi-final will be held at centre court, Atria Shopping Gallery on Aug 20. The finalists will compete at HGH Galaxy Hall, Kuala Lumpur on Oct 13.