My Pets Carnival to feature Jumbo Water Slide
Dogs and cats will have the best time of their lives playing on water slide and swimming in the pools. That's what is going to happen at the My Pets Carnival 2017 taking place on 29 Sep – 1 Oct at Central Park, Bandar Utama, Petaling Jaya.
A jumbo water slide measuring 70 meters (long) x 6 meters (width) with separate lanes for cats and dogs and swimming pools for cats and dogs are the major attractions at the pet carnival.
Animal lovers are invited to bring their whole family, including their pets, to the park for a day of fun and enjoy a fun-filled bonding time with a variety of activities and plenty of playtime.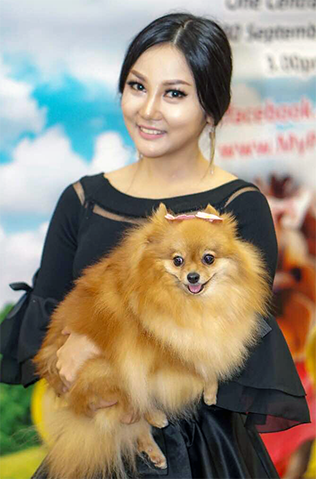 In a press conference at 1 Utama Shopping Centre to announce the My Pets Carnival 2017, organiser I Tiara Production director Irene Tan said the event was aimed at promoting love and compassion towards animals among the public.
"We hope all animal lovers will come over to enjoy and have a lot of fun at our carnival," she said.
The carnival hopes to create awareness and remind the public on issues pertaining to stray animals during the event. There will be an adoption drive to encourage more people to choose to adopt a pet instead of buying.
Other attractions include pet costume parade, catwalk show, photo booth session for dogs and cats, pets area / pets stores and pets for adoption.
The catwalk show will showcase several Miss Malaysia Petite Spokesperson participants, including Miss Malaysia Petite Spokesperson 2017 Subashini Ravichandren, together with their pets.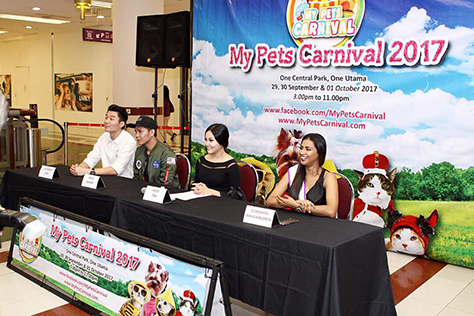 Beauty queen Subashini and celebrity actors Hafiz Bahari and Johnson Low are appointed as Ambassadors for the carnival.
Pet owners can go kayaking all around the lake, swaying in a hammock or camping overnight in a tent with their pets.
There will also be stage activities, a flea market, magic show, children coloring contest and games, lucky draws, huge snake & ladder board, food trucks and food stalls offering food and drink and many other attractions.
My Pets Carnival is free to the public. Event will take place from 3pm to 11 pm. At night the park will be decorated with LED lighting along with LED welcome tent.
For more information about the My Pets Carnival, visit www.mypetscarnival.com or www.facebook.com/MyPetsCarnival