Amazing Michelle Loh in her first pageant win
Rapturous applause and cheers echoed through the ballroom when Michelle Loh Pei Yin from Kuala Lumpur was crowned the very first Miss Orient International Malaysia at the grand final held at The Place @ One City Mall, USJ on Sept 8.
Her hard work and effort was truly amazing. With no pageant experience the 21-year-old final-year accounting, business and finance student went on to win a national title beating off competition from 13 other finalists aged between 18 – 27.
"I feel so blessed and happy that I won the contest. I don't have any previous experience with pageant. This is my first beauty pageant I ever competed in to win the Miss Orient International Malaysia 2017 title and I did it!" Michelle Loh said in jubilation after being crowned the winner.
She will go on to represent Malaysia at the Miss Orient International world finals to be held in Kuala Lumpur next year.
"I truly believe everyone has a planned destiny. I am the first Miss Orient International Malaysia and I am excited about it. I have the confidence I will do well in the forthcoming world finals," she said.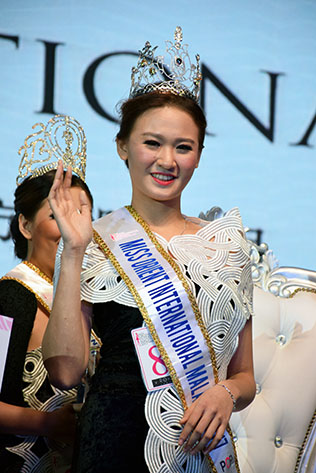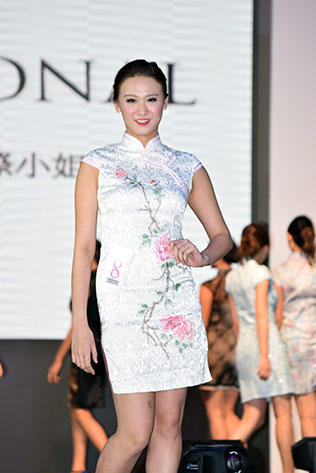 The beautiful and glittering crown was sponsored by Roku Luxury, the presenter of Miss Orient International Malaysia 2017.
This 5 feet and 9.6 inches (177 cm) lass has entrepreneurial ambition.
"I aim to be a more successful entrepreneur one day.  I will apply skills learned at the university to become economically independent, create things that will make a difference and gain social prestige through entrepreneurship. Besides, my family is everything a great role model for me."
Michelle enjoys hobbies such as swimming. She finds it a good exercise to build strength and endurance and make her sits up straight for good posture.
Alice Lee said all the finalists were judged on key criteria such as confidence, charisma, stage presentation, catwalk, poise, posture and personality and their knowledge of the culture and heritage of Malaysia.
In congratulating Michelle Loh for her remarkable achievement, Alice Lee said: "I am proud of her. She will carry the Malaysian flag onto the international stage to promote and showcase the multi-racial, harmony and cultural traditions of Malaysia, and cultivate international goodwill and understanding among the delegates from all over the world."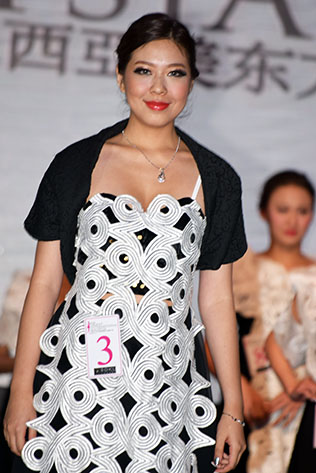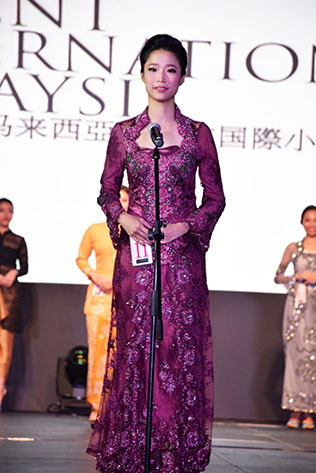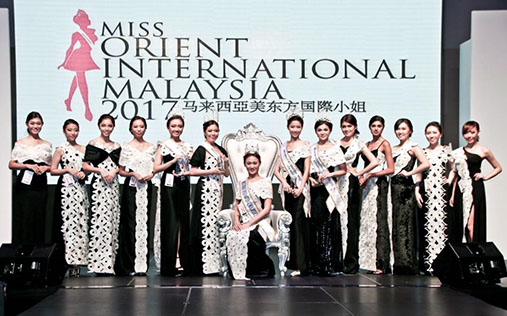 During the final, the 14 contestants presented themselves on stage in national costume (kebaya), qi pao (cheongsam) and evening wear, and the top 5 finalists picked went into the Q&A session before a panel of judges and followed by the eventual winner's announcement.
All 14 finalists also competed for ten other subsidiary titles. Michelle Loh also won two subsidiary titles, Miss Roku Luxury Elegance and Miss Dream Cut Radian Hair.
Pageant Coach & Promotions is the national licensee of the Miss Orient International.
MISS ORIENT INTERNATIONAL MALAYSIA 2017 WINNERS

Main Titles
Miss Orient International Malaysia 2017 – Michelle Loh, 21, KL
1st Runner Up  – Phoebe Seow Ling Ling, 23, Malacca
2nd Runner Up – Cheong Wern Wern, 25, N. Sembilan
3rd Runner Up – Sally Lee Kah Ying, 24, Malacca
4th Runner Up – Brenie Sea Bee Nee, 27, Perak
Subsidiary Titles
Miss Roku Luxury Elegance – Michelle Loh Pei Yin
Miss Ogawa Health & Wellness – Viyern Ngew Vi-Yern
Miss Summit USJ Personality – Cheong Wern Wern
Miss Dream Cut Radian Hair – Michelle Loh Pei Yin
Miss Carlo Rino Gorgeous – Leticia Lim Jing Han
Miss La' Mode Crowning Glory – Phoebe Seow Ling Ling
Miss Senzo Beautiful Nails – Leticia Lim Jing Han
Miss ASK Popular – Cheong Wern Wern
Miss One City – Cheong Wern Wern
Best National Costume – Ciara Lim Chu Hong