Man caught masturbating in front of a mom, kids in Penang
A man was apparently caught masturbating in front of a family, including children at the Penang Science Cluster at Wisma Yeap Chor Ee, George Town.
Facebook user Vevelyn Tan took to the social media site on Sunday to warn other families of her unpleasant experience.
"Sharing this horrible horrible experience this morning to raise awareness especially to all the ladies and moms with small kids. We decided to try a new place for breakfast and my husband chose Yin's Sourdough Pizza because inside the building is the Penang's Science Cluster where the kids can enjoy tinkering after breakfast. We let our daughter (6yrs old) and son (3yrs old) play for awhile inside while we order some food thinking it was safe because we can see them anyway. " she wrote.
She then noticed a man who she thought was a staff assigned to the area staring at the kids playing and moving from one place to another. She then went to accompany her children play as she was uncomfortable leaving the kids alone with the man there.
"I was so focused playing with my son that I was startled when the guy came too close to me as if he was hugging me from behind. So I moved a bit and that's when I noticed that his pants were down and he was masturbating!!!! In front of the 4 kids and behind my back!!!! When he saw me he says "thank you, i love you" It freaks me out and the first thing I did was grab my son and my daughter and ran towards my husband." she wrote.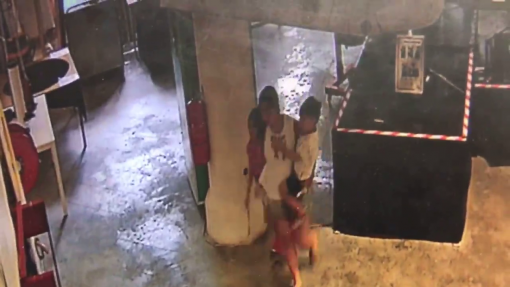 She later went to the management and requested for the cctv footage to make a police report.
"The cafe and science cluster management helped check all the cctvs but sadly we cant get a clear image of the guy. Apparently, he went inside around 9am and was just lurking around looking for a victim. The place is a public space and they dont have any staff assigned there. The only video we get that's clear enough are these." she wrote.
They later went driving around the area of the incident to look for the man but he was nowhere to be seen again.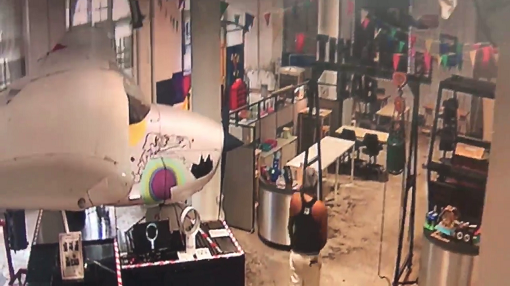 "Thank you to Yin's Sourdough Pizza and the management of the Penang Science Cluster for helping and giving their very best to collect the necessary cctv footages for the police report and even drive around outside trying to look for the guy. Unfortunately, we were not able to catch that horrible man. He is still out there somewhere so please be careful." she wrote.
Many concerned parents has thanked her for sharing on social media and wished her family a speedy recovery from this terrible ordeal.
"Since the police couldnt do anything about it and they are saying that the cctv fotage is not clear to identify the guy, i felt the need to share it with you to be vigilant at all times especially when you have small kids.. I'm still thankful nothing worst than this happens. I was glad I was there~ if I wasnt it could have been my girl." she wrote in the comments section to reply the questions from other readers.