BHPetrol Orange Run celebrates 12 years
The BHPetrol Orange Run organised by BHPetrol in collaboration with Polis DiRaja Malaysia, Majlis Perbandaran Petaling Jaya and Affin Bank is back for the 12th consecutive year.
The annual marathon encourages Malaysians to embrace healthier lifestyles while giving back to those in need in society.
Mr Tan Kim Thiam, Managing Director of BHPetrol said, "We are very pleased to mark another successful year of the Orange Run. For 12 years running, the Orange Run has provided a platform for people to join in the fun, stay in shape, and make a positive impact on the community by raising funds for charitable causes. It is great to see that even after all these years, we have so many participants gathering here for such a good cause. We look forward to many more years ahead!"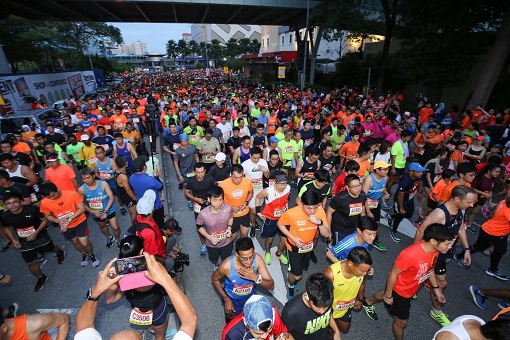 In line with BHPetrol's commitment to giving back to the community, following the completion of the run, YBhg Tan Sri Dato' Seri Lodin Wok Kamaruddin, Deputy Chairman/Group Managing Director of Boustead Holdings Berhad, presented a contribution of RM30,000 to Yayasan Kebajikan Dan Perkhidmatan Perubatan Malaysia, Persatuan Rumah Kanak-kanak Ini Disayangi, and Persatuan Sindrom Down Malaysia, with each charitable organisation receiving RM10,000.
This year's run saw over 5,000 runners participating flagged off at the Curve, Mutiara Damansara. The 11-km run was open to all aged 13 and above with eight categories of contestants, namely Men Open & Veteran, Women Open & Veteran, Boys & Girls and Men & Women International Open. The winners of the eight categories bagged RM50,000 worth of cash prizes along with BHPetrol vouchers.