Beauty queens celebrate Mid- Autumn fest with orphans
Twenty finalists of Mrs Malaysia Tourism Queen 2017 brought Mid Autumn Festival cheer to the orphans of Ti-Ratana Children's Home in Kuala Lumpur on 23 Sept 2017.
Along with volunteers from Lotus Heart Association, the finalists spent a joyful fun-filled evening sharing love, laughter and hugs with 120 children of the home, aged 7 to 18, and put big smiles on the faces of each and every kid.
After a mouth-watering nasi lemak feast, the children were shown the process of making mooncakes by the ERM beauty queen Vanessa Yoong and were given a chance to try their hands at making their own mooncakes.
The children put up a captivating and splendid dance performance and later joined hands together with their visitors to sing and dance along.
The excited children were presented with paper lanterns which were lighted up and taken on a short stroll outside the compound of the home accompanied by the finalists and volunteers.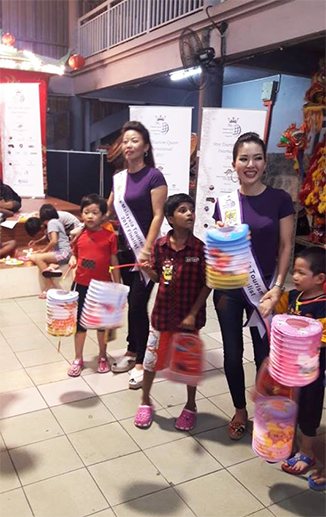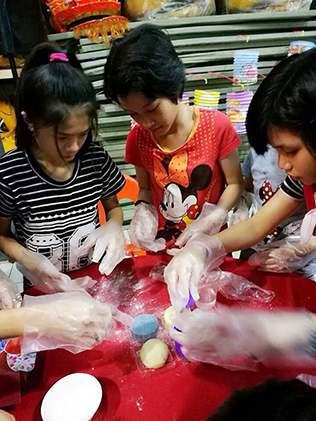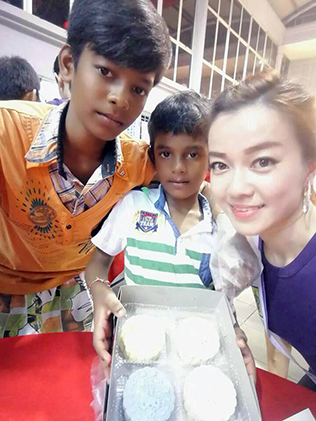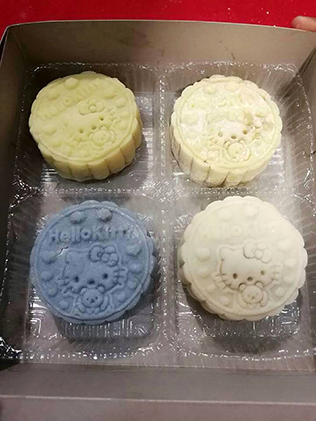 Sentinel Pageant Sdn Bhd, the organiser of Mrs Malaysia Tourism Queen Pageant and Mrs Tourism Queen International Pageant organised the visit to the home, as part of the activities and programmes lined up for the finalists, to spread festive joy to the underprivileged children.
The grand final of Mrs Malaysia Tourism Queen 2017 will be taking place at Shangri-La Hotel, Kuala Lumpur on 24th Nov 2017.
Its pageant director Jenet Foo said: "This charity event is one of our corporate social responsibility (CSR) initiatives where we can contribute back to the community. We appreciate that we had a great time and lighted up the children with glowing smiles on their faces."
She later presented a mock cheque of RM7,324 as contribution from Mrs Malaysia Tourism Queen to Reverend Hemaloka, president of Ti-Ratana Welfare Society.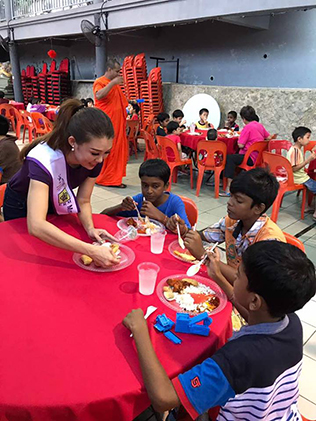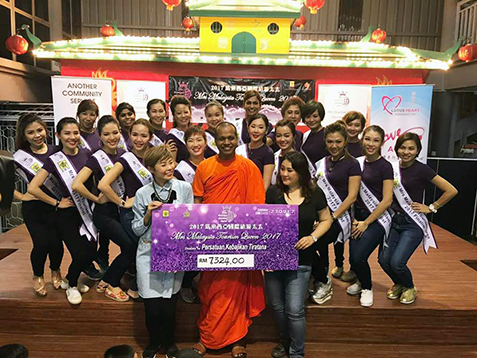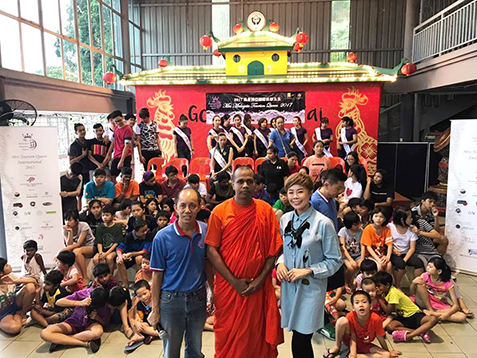 Lotus Heart Association organising coordinator Danny Liew said: "This is a very special event where the children enjoyed eating the mooncakes, and at the same time learn something new on how mooncakes are made as most people only know eating mooncakes. We are happy to put a big smile on their faces and left lasting memories for everyone here."
The Mid-Autumn Festival (or known as Mooncake Festival) is a harvest festival celebrated by the Chinese on the 15th day of the 8th month of the lunar calendar. The festival is traditionally a time for family reunions where members get together under the full moon and enjoy the mooncake and drinks.