'Fashion For Love' raises RM235,835 for 300 school kids
The 'Fashion For Love' charity gala dinner held at HGH Convention Centre, Kuala Lumpur on 8 Oct 2017 raised RM235,835 in donations to support 300 children from 12 schools.
Another RM50,000 was raised to fund the monthly expenses of children from seven orphanage homes.
Funds were raised through online donation at www.thegivingbank.com,  the sale of artworks and t-shirts, songs sung by Tan Soo Suan and donation box.
The community educational fund-raising project by The Giving Bank together with Creight Event & Services as event organiser has been hailed a brilliant effort and a great success.
The Giving Bank founder Dr Janson Ang who was clearly delighted with the success it had enjoyed said, "The fund collected from the campaign will go to 300 multi-racial children from poor family background.
"The children will be able to use the fund for school year 2018 to pay for their school fees, or to purchase items such as books, stationeries, school uniforms, school bags and shoes. We are here together to bring love and happiness to these children.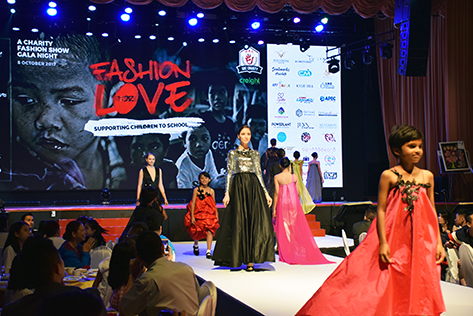 Creight Events main organiser and director Ivlyn Tan said the great success of the campaign showed the generosity of people who care about helping the poor and less fortunate children.
"We are grateful to our platinum sponsor Feilo Sylvania (Malaysia), a lighting specialist, who donated 3,000 LED light bulbs to three schools (a national school, a Chinese primary school and a Tamil primary school).  LEDs reduce energy consumption and thus will help the schools save money by lowering electricity bills," she said.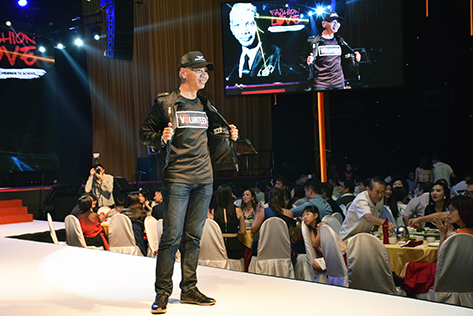 The spectacular charity gala dinner was well attended by 1,000 guests, including over 100 students and orphans from the beneficiary schools and orphanage homes.
The highlight of the event was the runway fashion show with orphans and models walked the catwalk together dressed in the designs created by four renowned fashion designers – Bon Zainal, Dominique Chan, Ashley Wong and Orson Liyu.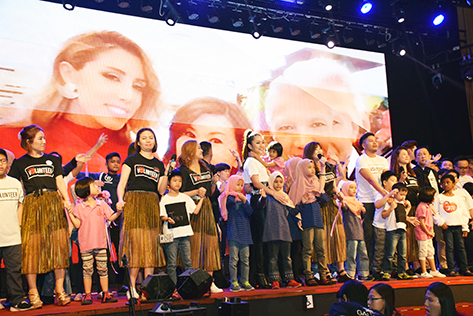 The 12 schools selected are SJKC Bukit Tangga, SJKT Bukit Beruntung, SK Bukit Beruntung, SJKC Kalumpang, SJKC Kerling, SJKC Serendah, SJKC Bukit Fraser, SJKC Batang Kali, SJKT Ladang Sg. Choh, SK Taman Bunga Raya, SJKC Choong Wen and SJKC Mun Choong.
The seven welfare homes selected are Pertubuhan Kebajikan Dan Pendidikan Anak Yatim Dan Miskin Raudhatul Nurr Jannah, Persatuan Kebajikan Sweet Care Selangor & Kuala Lumpur, Persatuan Kebajikan Damai Chempaka Kuala Lumpur & Selangor, Lighthouse Children Welfare Home Association, Rumah Victory Children Home, Persatuan Kebajikan Ti-Ratana Kuala Lumpur and Rumah Kanak Kanak Angels Kuala Lumpur.