Thai model, 24, wins Miss CosmoWorld 2017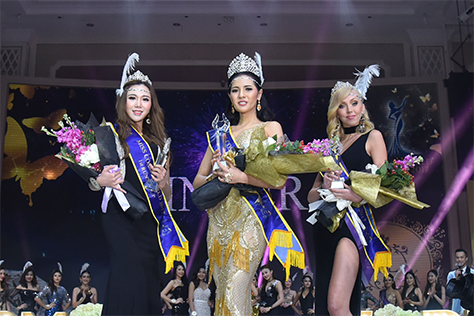 Natthapat Pongpraphan, a 24-year-old model from Thailand took the crown as Miss CosmoWorld 2017 at the glitzy final on 12 November 2017 at the St. Regis Hotel, Kuala Lumpur.
The 172cm (5 ft 7.7 inch) tall beauty beat 28 other contestants in this inaugural Miss CosmoWorld 2017. She also won a subsidiary title – Miss Glamourous.
"I'm very glad that I won. At first I couldn't believe that they had announced my name as the winner but the hard work has paid off," said Natthapat to Citizen Journalists Malaysia (CJMY).
Natthapat has participated in local pageants in Thailand but none of them are of such big scale. This is her first international pageant she competed against participants from 20 countries around the world.
"Winning this international title has been the most honourable blessing. I am a great believer in giving back and hope to do my best to help the less fortunate."
"I have been practicing and improving myself all the time until finally I won this title. As I believe that, no matter how successful you become, there is always room for improvement and everybody should keep on improving themselves," said Natthapat who started freelance modelling since the age of 19.
Having won the Miss CosmoWorld 2017 title has inspired Natthapat to go further in life in achieving her other goals. "My ambition is to participate in international beauty pageants and I have achieved that by winning the Miss CosmoWorld 2017 title. Next, I would like to turn my passion into an acting career. If I have an opportunity to do that I will be most happy to succeed in fulfilling that dream I have and will do my best to achieve it. I have been working really hard in what I do and I will continue with the same attitude."
The Mahidol University graduate with a degree in geology loves doing makeup herself by watching YouTube videos for makeup tips and tutorials, especially those from well-known makeup artists and beauty bloggers.
"The YouTube tutorials are my teachers. I like to experience the variety of makeup, trying to look different in every makeup because I always do my own make up in beauty pageants and I feel happy about it."
Natthapat's prize package worth RM321,236 includes, among others, RM30,000 cash and air ticket, vacation trip to France (RM20,000), presidential suite with 3 nights for 5 years at Philea Resort & Spa, Malacca (RM120,000) and medical aesthetic treatment for face and body (RM50,000).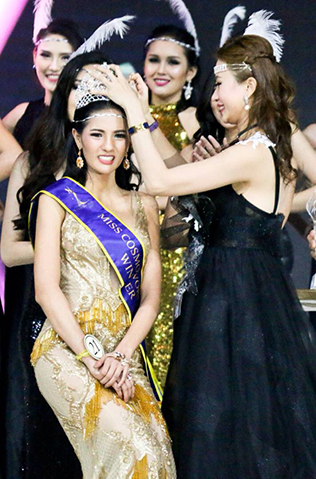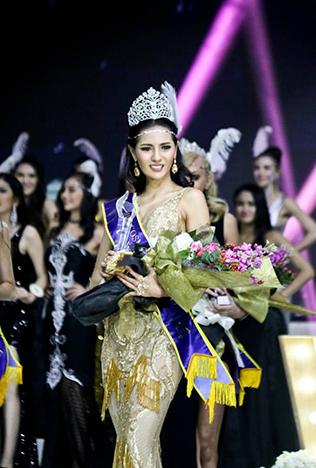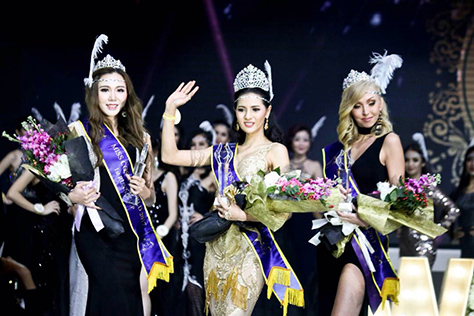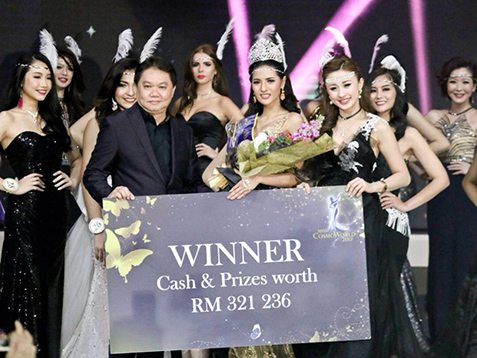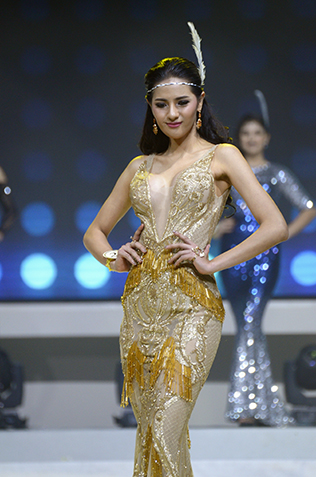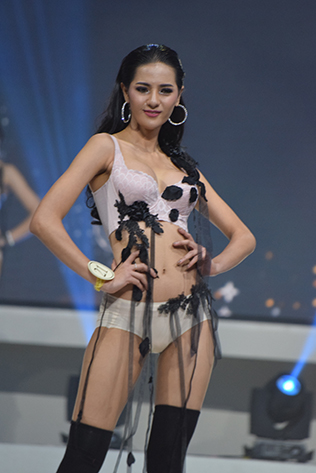 23 year-old artist Michelle Chen of China was the first runner-up, while 27 year-old model Svetlana Sheyko of Russia was placed second runner-up.
There were also 13 subsidiary titles awarded.
Malaysia had three delegates Maggie Tan, Evyonne Chong and Shinni Liow for the maiden Miss CosmoWorld pageant. They tried their best giving their all to woo the judges, at the end, managed to win three subsidiary titles – 22 year-old IT sales executive Maggie Tan won Best National Costume and Miss Personality while 26 year-old personal assistant Evyonne Chong won Best Creativity.
The 29 finalists were judged by eight international judges: Centre Stage Academy executive director Guang (Thailand), Sun Models Cambodia managing director Men Nimul Roat (Cambodia), Korean Model Association director Raulen Lee (Korea), Miss World & Mr World Central Asia national director Uson (Central Asia), Mandarin & Bahasa new anchor and senior producer Sumi Yang (Indonesia), Miss & Mr Asian International founder and managing director Sunny Huanng (Myanmar), local actress Angela Chan and international brand builder CT Chin.
Miss CosmoWorld pageant fund-raising proceeds amounting to RM20,000 were donated to the following beneficiaries:
Salvation Army Boys Home
Pusat Jagaan Kanak-Kanak Kurang Upaya Kirtarsh
Spastic Children's Association of Selangor & Federal Territory
Persatuan Kebajikan Kanak-Kanak Terencat Akal Malaysia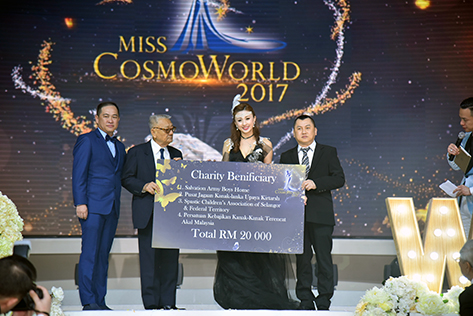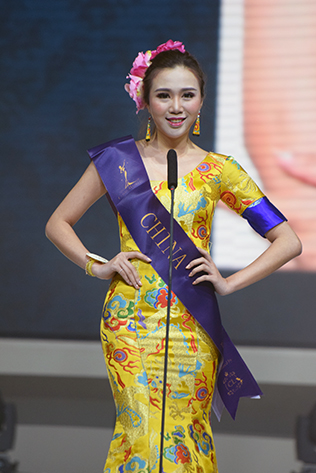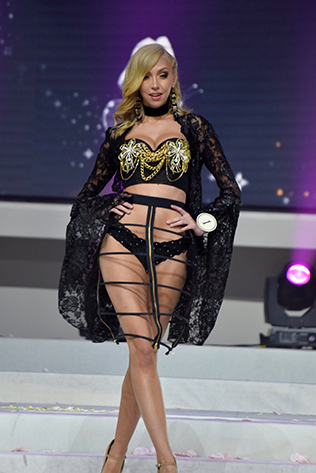 Miss CosmoWorld is a new home-grown international brand pageant founded by Carrie Lee, a former beauty queen of Miss Chinese Cosmos International 2004 and a veteran beauty pageant organiser who brings 12 years of extensive experience in running beauty pageants both in Malaysia and South East Asia to make this year's maiden pageant one to remember. "Miss CosmoWorld is a beauty pageant of my own that consists of all the good qualities and elements I have always desired for in a beauty pageant. Our objective is to select a contemporary modern lady who is independent, has good leadership quality, a good heart and is passionate about life.
"I would not have been able to come this far without each and everyone of your support," she said, thanking the sponsors and everyone for their unwavering support throughout her career as a pageant organiser.
This is the first year Miss CosmoWorld 2017 pageant is organised by CL Skin Sdn Bhd, a beauty line and management company founded by Carrie Lee.​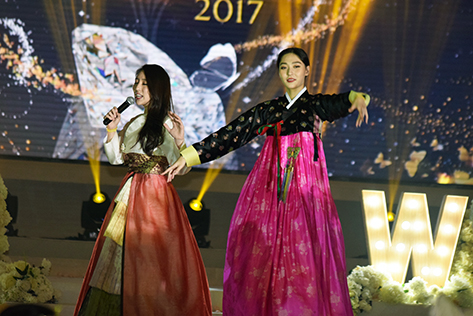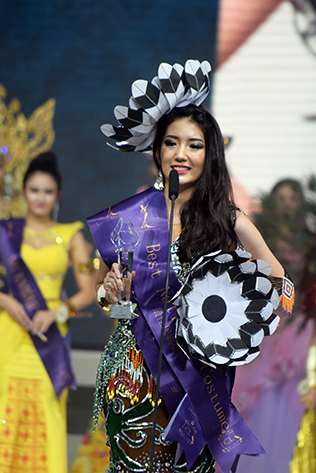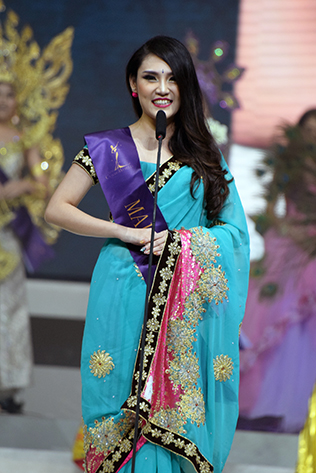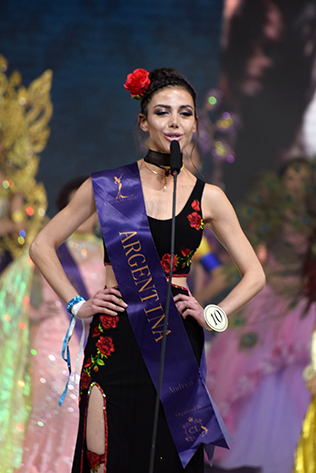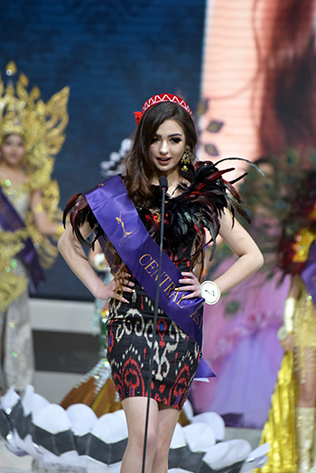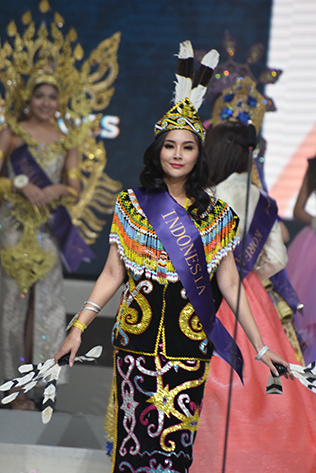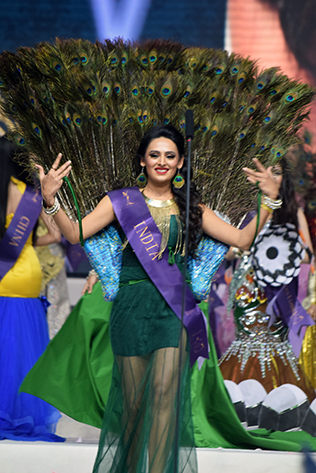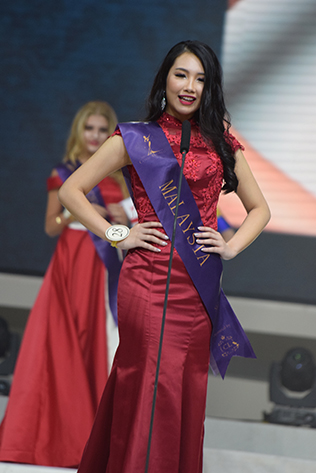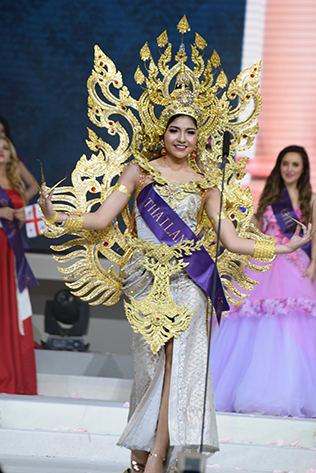 Results
Miss CosmoWorld 2017: Thailand – Natthapat Pongpraphan
1st Runner Up: China – Michelle Chen
2nd Runner Up: Russia – Svetlana Sheyko
Top 8
Indonesia – Ilona Cecilia
Malaysia – Maggie Tan
Korea – Kim JiSeon
Thailand – Nitchanun Phengchaem
Malaysia – Shinni Liow
Subsidiary Titles
Miss Elegant: Indonesia – Ilona Cecilia
Miss Personality: Malaysia – Maggie Tan
Miss Charming: Korea – Im Somi
Miss Popularity: Russia – Svetlana Sheyko
Miss Perfect Body: Russia – Svetlana Sheyko
Miss Beautiful Smile: Argentina – Andrea
Miss Glamorous: Thailand – Natthapat Pongpraphan
Miss Photogenic: Central Asia – Safina Goibova
Miss Perfect Skin: Korea – Im Somi
Miss Talent: Korea – Im Somi & Kim JiSeon
Best Creativity: Malaysia – Evyonne Chong
Best National Costume: Malaysia – Maggie Tan
Miss Environmental Friendly: India – Rupa Khurama