Beauty queens surprise shoppers with Christmas carols at KL Sogo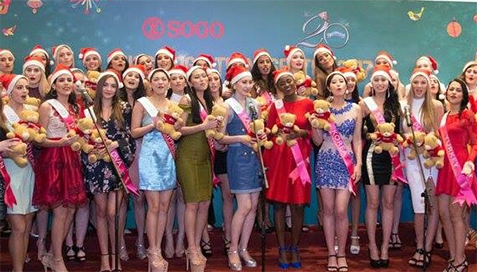 Forty-eight Miss Tourism International 2017 finalists from all over the world celebrate early Christmas together with shoppers at KL Sogo Department Store by singing Christmas carols.
Excited shoppers stopped to listen to the international beauty queens sang lovable Christmas songs ringing out festivity in the air.
The pageant sponsor visit to KL Sogo was part of various pageant activities for the week leading up to the final and one of them being crowned Miss Tourism International 2017.
KL Sogo is a Gold Sponsor and Official Departmental Store of Miss Tourism International 2017 World Final. The shopping mall also marked their 15th year in supporting Miss Tourism International.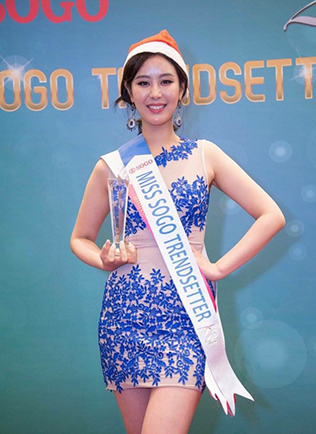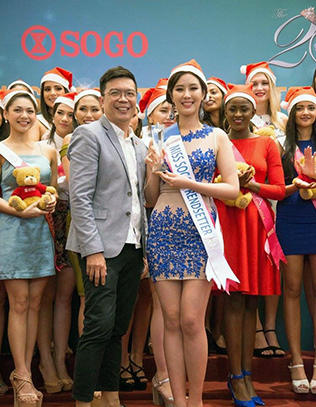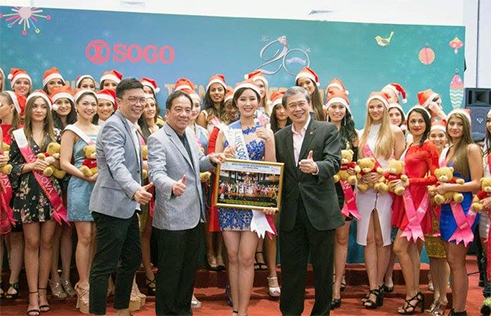 The preview show ended with Miss Tourism Korea, Kim NaYeon, 26-year-old, at 173 cm tall (5' 8"), awarded Miss KL Sogo Trendsetter, a subsidiary title adopted by KL Sogo. The Miss KL Sogo Trendsetter is one of 13 subsidiary titles to be accorded at the Miss Tourism International 2017 World Final.
The 20th Edition of Miss Tourism International 2017 World Final will take place on 6th December 2017 at the grand ballroom of Sunway Resort Hotel & Spa in Petaling Jaya.
Pageant organiser extraordinaire Tan Sri Datuk Danny Ooi will crown the new Miss Tourism International 2017 at the conclusion of the finals. Ooi has set an unsurpassed record of crowning a total of 106 Miss Malaysia and 93 International Title winners throughout his 27 years of organising beauty pageants.
This home-grown title initiated by him was first held in Kuching, Sarawak in 1994. It has grown bigger and better and today it is an annual event in Malaysia with the support of the Ministry of Tourism and Tourism Malaysia.