SCCA nurturing future talents with launch of new courses
Snips College of Creative Arts (SCCA) has officially launched its all-new comprehensive creative arts programme at SCCA Sungei Wang Plaza, Kuala Lumpur on 28th November 2017.
SCCA founder Dato' Mike Loh said the new courses created, including Fashion Design, Retail Business Management as well as New Media & Communication (major in Filming & Performing Arts), were in line with the government's initiatives to spur the growth of the arts and cultural development in Malaysia.
"Over the course of the years, SCCA has evolved into a prominent college in Creative Arts. Complacency has no room in our business ethics and so, we have strived to position ourselves as a one-stop college for all things creative to hone our Malaysian budding talents.
"Today, we are proud to unveil our new courses on Fashion Design, Film & Imaging Production and Business Management. We believe that these industries have strong potentials and this is evident with the growth of the fashion world as well as the film industry," he said.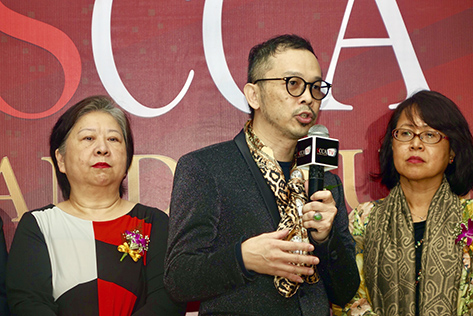 The official launch of the the new and improved SCCA was followed by exciting entertainment including singing performances along with an acting performance executed by SCCA students, an "Eco Futuristic" fashion show and "Noise & Urban Glam" hair and makeup show for all in attendance.
SCCA started off as a hairdressing and makeup institute in 1998 but soon ventured further into other creative arts fields. The new additions include Fashion Design, Retail Business Management as well as New Media & Communication (major in Filming & Performing Arts) courses. Through these courses, the college places a heavy focus on imaging, which includes prosthetic makeup and fashion wardrobe for filming.
SCCA has partnered with an established fashion school Instituto DiModa Burgo (IMB) from Italy, and the world's third best filming academy Beijing Film Academy (BFA) from China. These efforts are a valuable contribution to elevating Malaysian talents into the elite Milan fashion world and providing a solid pathway for talents in Malaysia to access the Asian market through the flourishing market of China.
The retail business management course gives students an opportunity to study a richer application of business in managing a creative business efficiently. This course content is based on high profile industry inputs from managers and business owners who have substantial experience in the sector.
The college is open toward continuing its expansion into post-production and digitalization coming down the pipeline.