20-year-old Jane Teoh is Miss Universe Malaysia 2018
Student and part time model Jane Teoh Jun was crowned as the new Miss Universe Malaysia 2018 at a Gala Night dinner held at The Majestic Hotel Kuala Lumpur. The 20 year old Penangite beat 16 other finalists from all over Malaysia and will represent the country at the Miss Universe 2018 pageant.
The ballroom erupted in cheer as her predecessor, Miss Universe Malaysia 2017 Samantha Katie James presented Teoh with the crown and sash. She was also named Miss Online Personality received RM50,000 cash, sponsored prizes worth over RM150,000 and a full education scholarship from HELP University.
Commenting on her win, she said, "I feel very, very excited and surprised because I never expected to win. I was just hoping for the best and prepared for the worst."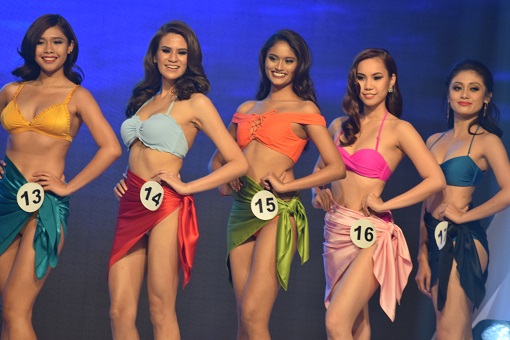 Actor Stephen Rahman-Hughes and Miss Universe Malaysia 2012, Kimberley Leggett both did a fine job hosting the event. Over 700 guests consisting of the who's who in the local business, media, fashion and entertainment industry including Kavita Sidhu, Datuk Yasmin Yusuff, Lina Teoh, Patricia K, Carrie Lee, Tatiana Kumar, Mark O'Dea, and Dennis Yin attended the glamorous event while Miss Universe Malaysia 2017 Samantha Katie James, Miss Universe Malaysia 2016 Kiran Jassal, and Miss Universe Malaysia 2015 Vanessa Tevi Kumares were presenters for the night.
Guests were entertained by a mix of performances from established as well as new acts includes an opening number by Stephen Rahman-Hughes while upcoming singer Dasha Logan performed a duet with Yazmin Aziz, the third prize winner of hurr.tv's recent online talent show, Bakat Ohsem Malaysia (BOM). Urban street dance group Nasty Rock Crew who was the second prize winner of BOM also took the stage later with an energetic dance performance.
Other acts for the night included bohemian diva Ushera and 13-year-old singer, Aqeesh Aleya who delivered a powerful performance. Popular singer-songwriter Yuna mesmerised guests with her amazing vocals to end the night.
The final results of the Miss Universe Malaysia 2018 competition are as follows:
Winner – Jane Teoh
1st Runner-Up – Alexis SueAnn
2nd Runner-Up – Liliana Fernandez
3rd Runner-Up – Jasebel Robert
The subsidiary title winners are:
Miss Zalora Style Star – Liliana Fernandez
Miss Auto Bavaria Elegance – Charlotte Tan
Miss Lancôme Beautiful – Maria Escobia
Miss MIKO Galere Exceptional Coiffure – Charmaine Chew
Miss Glojas Glowing Beauty – Alexis SueAnn
Miss SMC Winning Smile – Charlotte Tan
Additionally, the Most Inspiring by HELP University was awarded to Dahinoor John, a Top 50
finalist of the pageant.
Earlier in the week at the Preliminaries round held in Zouk Kuala Lumpur, the following subsidiary titles were given out:
Miss Body Beautiful – Liliana Fernandez
Face of Fitology – Mellisa Wong
Face of La Juiceria – Alexis SueAnn
Miss Congeniality – Nathasha Aprillia
Miss Online Personality – Jane Teoh