All-New Titleist Tour Soft low-compression golf balls
The continued pursuit of breakthrough technology and performance by Titleist golf ball engineers has resulted in the all-new Titleist Tour Soft golf balls, now available in golf shops worldwide.
Tour Soft's innovative design combines the largest core ever engineered into a Titleist golf ball with ultra-thin cover technology to provide responsive feel, very fast speed for commanding distance and excellent short game performance.
"We knew based on breakthroughs being made in R&D that there was an opportunity to deliver a brand new high performance golf ball that would lead the category in terms of soft compression feel," said Michael Mahoney, Vice President, Titleist Golf Ball Marketing."Ultimately, because of our exhaustive and iterative prototyping process, we were able to deliver everything we wanted in Tour Soft – and more. It's not only the softest ball in the category. It's better and longer than Chrome Soft, TP5 and Tour B RXS."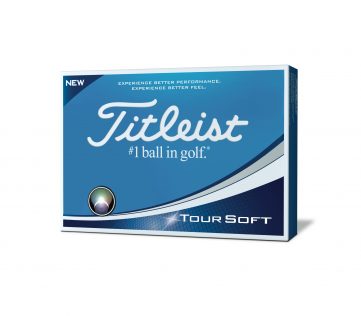 More than 19,000 golfers participated in the white box testing and validation process for the new Titleist Tour Soft, with golfers receiving prototype golf balls for on-course evaluation. Player feedback was then gathered through Team Titleist and shared with Titleist R&D. This included a three-ball blind prototype test in January 2017 that led to some key insights toward the Tour Soft development.