Mrs Malaysia Universe 2018 aspirants turn up for auditions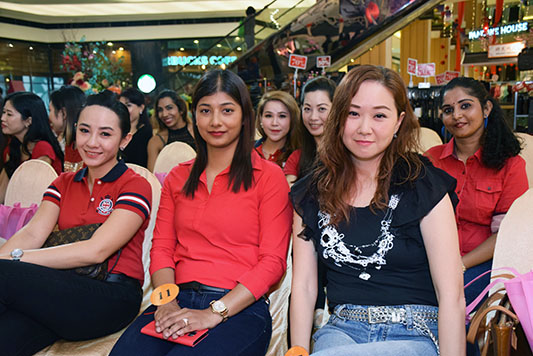 Aspirants from different parts of the country came to give their best to be selected a finalist for Mrs Malaysia Universe 2018 and Mrs Elite Malaysia Universe 2018 at the auditions held at Atria Shopping Gallery, Petaling Jaya on 21 Jan 2018.
The hopefuls had to go through a stringent selection process. They went on stage to do the catwalk round, give a short introduction of themselves and interview with the judges. The judging panel is made up entirely of past and reigning beauty queens and ambassadors who included Mrs Malaysia Universe 2017 Joanne Liew and Mrs Elite Malaysia Universe 2017 Michelle Koh.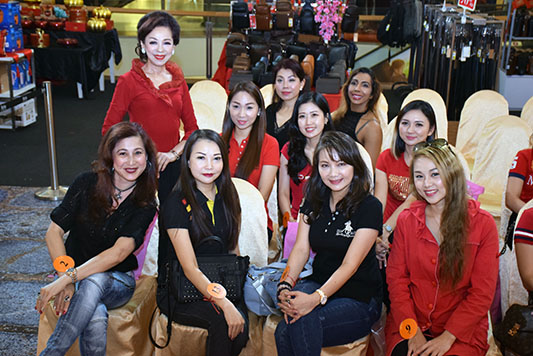 "This is a good platform and opportunity for them to shine on stage and achieve their dream. So far we have received good response from mothers and married women from all walks of life who came to register for the auditions," said Madam Lim Siew Cheng, director of Yinzi Event & Marketing that is co-organising the Mrs Malaysia Universe and Mrs Elite Malaysia Universe 2018 pageant with SS Productions & Marketing.
The pageant is opened to Malaysian married women aged 25 and above, divided into two categories.
Mrs category : 25 – 40 years old
Mrs Elite category : 41 – 65 years old
At the end of the day, the judges were impressed by the qualities that made most of the applicants stood out. The best candidates from each category will be selected to move on to the semi final round that will take place on 4 March. The grand finals will be on 26 May.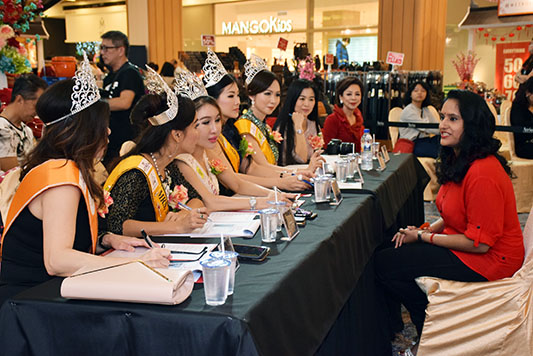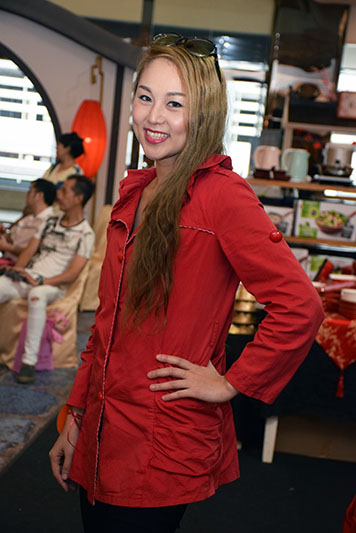 Tracy Hu Siew Ling, 33, a working mother of two kids, aged 5 and 2, has dream and desire to win the coveted title of Mrs Malaysia Universe. She said she entered the pageant to improve her life.
"I want to upgrade myself and to learn more things for self improvement. I hope to be selected and be able to compete in the finals to win the crown," she said.
Born in Sarawak and raised in Brunei, Hu is a multi-role woman actively engaged in the mother/wife/worker role combination. Besides being a mother with young kids, she is working as a music teacher, a make-up artist and a freelance actress.
Tracy's hobbies include singing, playing the piano and surfing the net to get information on improving her life quality.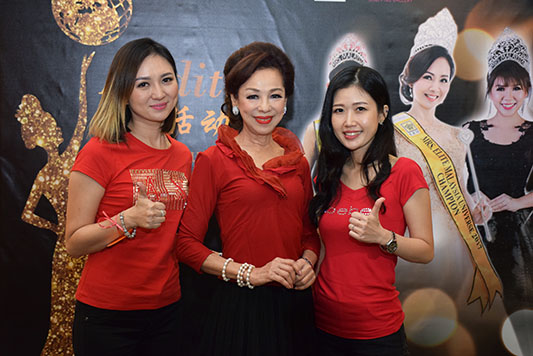 For mothers May Tong and Jenny Yong, both 34, both came all the way from Ipoh for the audition. They heard about the pageant and decided to give it a shot.
"I hope to be selected as this is a good platform to meet interesting new people, make new friends and improve my self-image and confidence," said Tong, a housewife and mother of two kids aged three and six. Tong has also established herself as a freelance makeup artist and her interests include shopping and cooking.
Yong, also a housewife and mother of two kids aged thirteen and nine, said if she is selected, she would perform a Zumba dance for the talent round of the contest and hoped that she and Tong will be able to compete in the finals together. Yong enjoys shopping and dancing in her free time.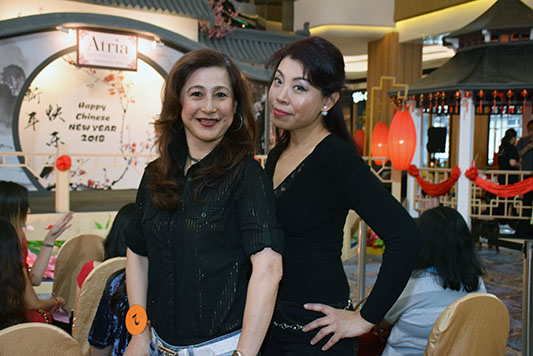 Two over-50s aspirants Mei Yee Ho from Kuala Lumpur and Michelle Gait from Johor Bahru signed up for the pageant hoping to make the best of their lives.
"Taking part in the pageant will boost my confidence. I hope to be selected for the finals," said Mei, a businesswoman with two adult children aged 23 and 21. Mei loves Latin dancing and singing and goes to the gym regularly to keep herself fit and eat well to stay healthy.
Fashion and image stylist 53-year-old Michelle Gait who has a son aged 23 said she wanted to do something that she wanted.
"I have the confidence in my ability and I feel motivated taking part in the pageant," said Michelle whose hobbies include dancing and interior decorating.