KiddoCare to improve quality of life for women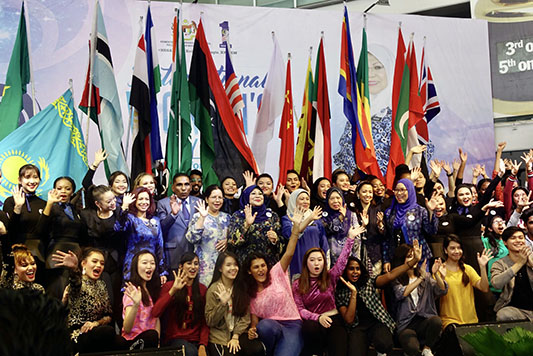 KiddoCare, a revolutionary app that is poised to improve the quality of life for women and families was officially launched at Limkokwing University of Creative Technology, Cyberjaya on 8 March 2018.
The joint collaboration between the Ministry of Women, Family and Community Development (KPWKM) and a local women-led tech start-up was launched in conjunction with the International Women's Day 2018.
"I am happy to be part of the launch of this innovative application that will surely help to support the lives of the modern Malaysian women and their families," said Women, Family and Community Development minister Dato' Sri Rohani Abdul Karim.
"This is the kind of application that is needed where women's quality of lives are continuously improved by providing more job opportunities. We also want more women to take advantage of this opportunity by coming on board as professional caregivers. We'd like to help grow the talent of our women in the childcare area as this is also an exportable talent, and can further be groomed into an entrepreneurial venture," she added.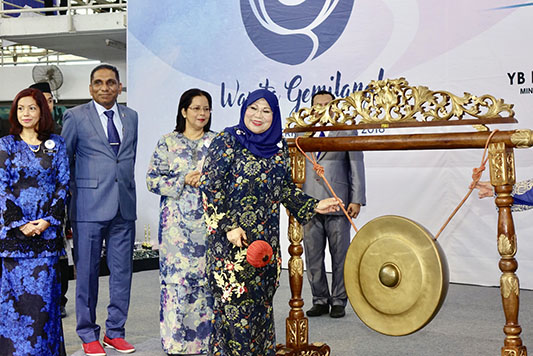 KiddoCare is a platform that includes mobile application and a developmental programme aimed at connecting families with professional and certified caregivers. The holistic programme is poised to empower the modern women by offering a supportive environment for reliable and flexible caregiving for children. It also opens up opportunity for women to participate in economic activities as well as establish a good balance between family and their careers.
This includes developing their careers as professional caregivers and subsequently developing themselves as impact entrepreneurs with certified KiddoCare caregiving centres. By utilizing this application, other women can also be empowered to return to work or choose to pursue entrepreneurship; knowing that they have trusted helpers at their fingertips.
Women who are interested in becoming a caregiver are invited to download KiddoCare via the Google Play or registration on www.kiddocare.my to be a part of this caregiving career opportunity.