Hoco O2O retail concept store launched at Low Yat Plaza
Mobile phone accessories distributor Cosmos Online Sdn Bhd held a ribbon cutting ceremony to celebrate the official introduction to "hoco." brand of premium lifestyle accessories from Hong Kong in the local market and the official launch of Hoco O2O retail concept store at their flagship outlet in Low Yat Plaza, Kuala Lumpur on 22 July 2018.
Brand principal and Hong Kong Haoco (hoco.) Technology general manager Gavin Ou said he was very happy with the results as response to hoco. brand has been profoundly positive through the establishment of many hoco. stores throughout Malaysia within a short span of eight months. Hoco stores are located in Kuala Lumpur, Selangor, Perak and Sarawak.
The brand produces tech accessories such as Bluetooth headsets, USB cables, battery, chargers, memory cards, card readers and other mobile phone accessories for all major phones such as Apple, Samsung, HTC, Blackberry and MEIZU.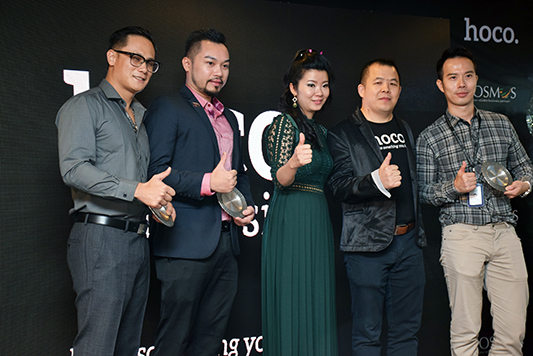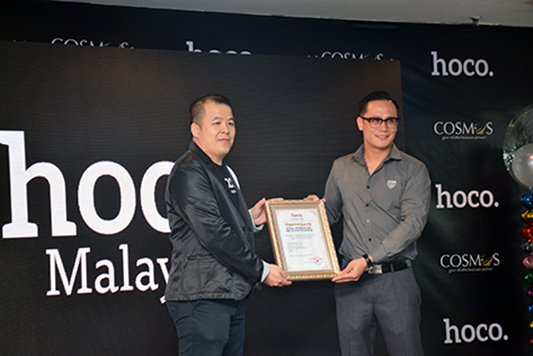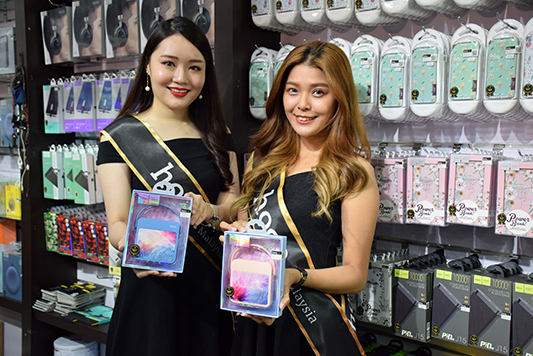 During the launch, Ou presented the Official Authorised Distributor Certificate to Cosmos Online Sdn Bhd chairman Choong Sang Joo. Cosmos Online Sdn Bhd is authorised by the Hong Kong Haoco Technology to manage all hoco outlets in Malaysia.
Also present at the event were Cosmos Online director Grace Wang, Low Yat Plaza marcom/A&P manager Raymond Foo and Malaysia Mobile & Communication Association (PPTM) representative Jacky Chee.
Choong said Cosmos Online will lead the revolutionary transformation of local traditional mobile phone retail industry by introducing the O2O business module, and a novel management system to help the mobile phone accessories industry achieves international standardisation.
O2O (Online-to-Offline) commerce is a business strategy using online channels to drive potential customers to make purchases at offline physical stores.
With the establishment of the new Hoco O2O Retail Concept Store, Cosmos Online and Hong Kong Haoco hope to lead their Malaysian retail peers to break through the industrial dilemma with O2O thinking.
Established in Hong Kong in 2009,  hoco has been a player in the mobile phone accessories retail industry for nearly 10 years, and has established a professional team, diverse and innovative product lines, and a leading O2O innovative retail model to solve problems in inventory, capital backlog and commodity sales.
For more information, please visit https://www.facebook.com/hocomalaysia/  or http://www.hocomalaysia.com/estore/