Developer ignores DBKL stop work order
About 50 residents from the Villa Putera and Villa Puteri, in Jalan Tun Ismail  picketed at their compound to protest against the action of a neighbouring developer, Mayland View Sdn Bhd.   They accuse Mayland of building a viaduct which trespasses into the compound of both villas. Mayland has even barricaded part of the road as their own.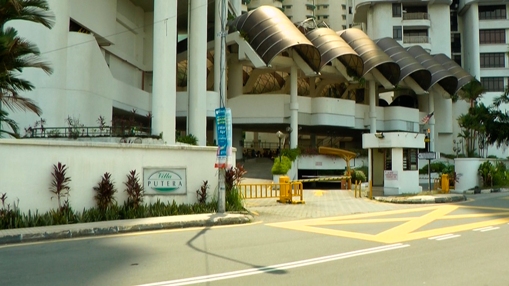 Front view of Villa Putera at Jln Tun Ismail, KL
Encik Suhaime, the Chairman of the Action Committee produced a letter from the DBKL dated 13th September 2011, which clearly states that permission is not granted to Mayland and that the viaduct trespasses into the land of the 2 villas.
YB Ronald Kiandee,  who is the Chairman of the Management Committee says  "this developer (referring to Mayland the developer of Condo Regalia)  is disregarding the stop work order of DBKL, they have no regards for the rights of the residents of our Villas."
Pointing to the half constructed viaduct and the barricades he continues  " DBKL should take immediate steps to enforce the stop work order, if not it looks like they are just grabbing our land."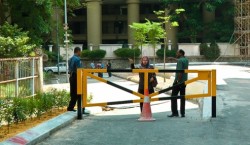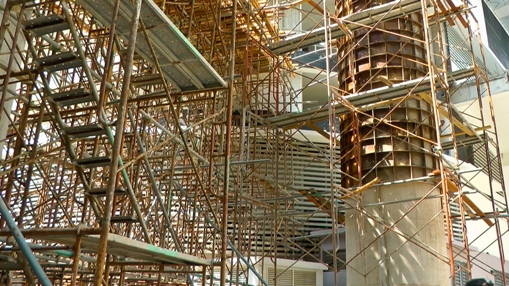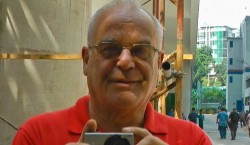 Mr Wilhelmus, a Dutch National, is a resident of the Villa and is here under the Malaysian 2nd Home Plan. He said, "It is only fair that the villas have access to their own land and I support this protest.   It is seldom that residents from two separate villas can come together for a common cause, which is something that does not happen even in the Netherlands"
Another condo owner and Secretary of the Management Committee, Puan Rozaida informed that the total land area trespassed amount to about 36,000 sq ft.  "If Mayland wishes to have a right of way through our property, then they should come and negotiate with us, the residents of the Villas and also be prepared to pay for it." she said.
The residents are demanding that DBKL (City Hall) take immediate action to stop the construction and take legal proceedings against the developer, Mayland for ignoring the stop work order.