Sewage waters overflows after torrential rains in Alor Setar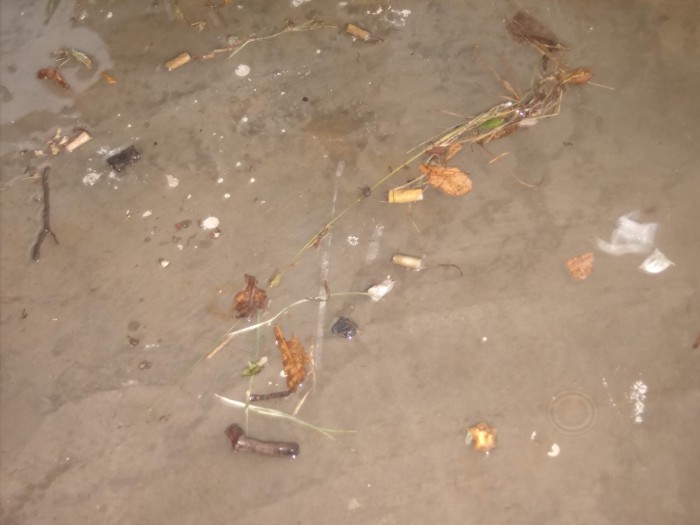 ALOR SETAR,  — A tumultuous thunderstorm, heavy rain and strong winds engulfed Alor Setar yesterday evening wreaking havoc and resulting in flash floods in some areas in the city.
The torrential rains which lasted for an hour and a half, came suddenly at about five in the evening hailing the thunderstorms with it.
One of the housing area which was badly hit by the volatile weather was Taman Golf off Leburaya Sultanah Bahiyah. The heavy rains caused the water in the drains to rise rapidly and overflow into the roads and the adjacent porches of the houses. However there were no reports of water actually entering into the houses.
"The over-flowing sewage water brought with it debris and unwanted filth that landed on our lawn and garden. We needed to wash our porch right after the rain stopped, otherwise it would have left behind a terrible stench tomorrow" said one of the resident who was seen cleaning up his front porch with his children even though it was still drizzling.
Another elderly resident was seen re-arranging his flower pots which were knocked down by the strong winds. He said that he had to throw away some of the broken potteries as they could not be salvaged.
A drive through the city also revealed some of the aftermath of the torrential downpour. There were debris all over the place. Some large branches that had broken off the trees lining the sides of the roads were noticed in many of the places.
A door  was seen stuck to a small tree presumably flown of a kampong house somewhere in the vicinity.