Fire engulfs family heritage home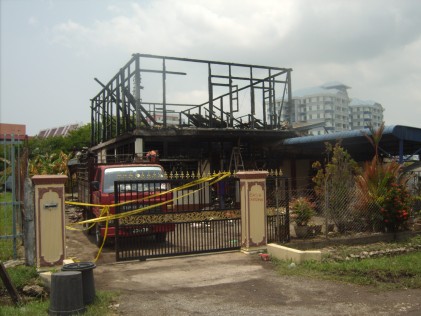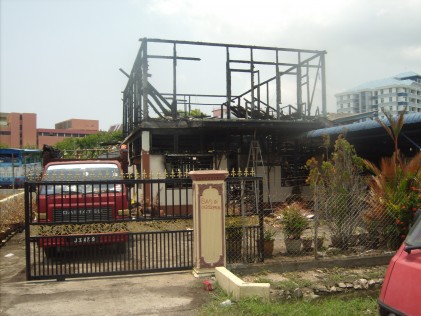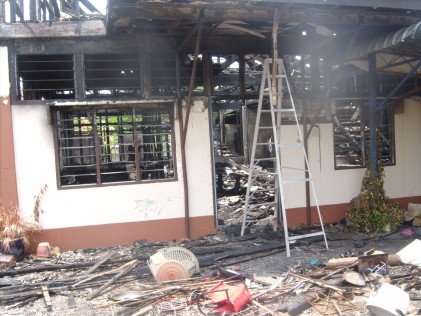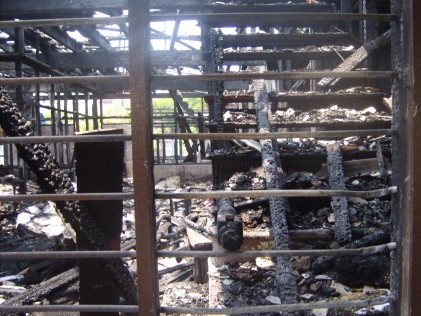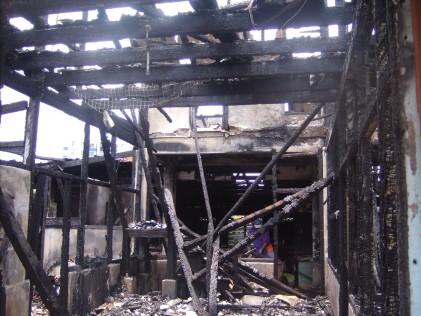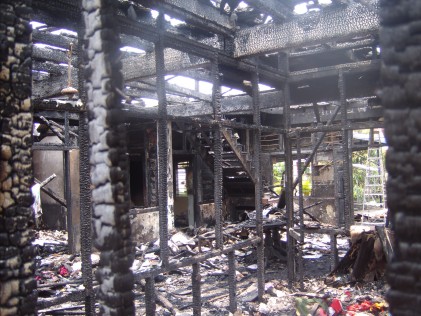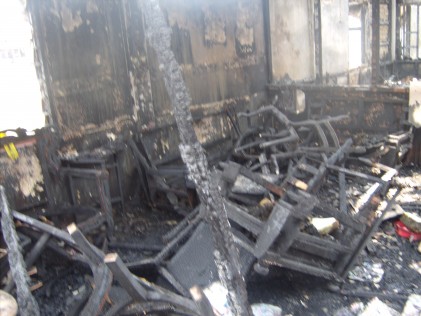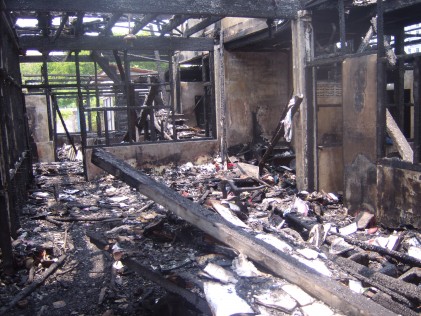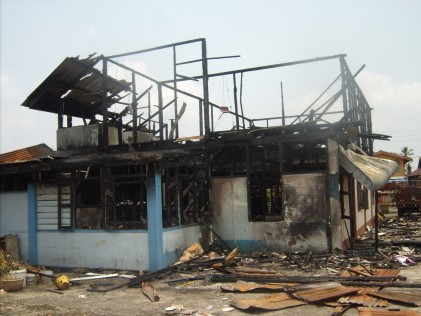 "We could not do anything else but to stand by and watch in utter helplessness!"
This was the first words uttered by one of the fire victim as she recalled the flames that engulfed her family home in Jalan Petani, Alor Setar, last weekend.
Fasitah Basir, 42, said the fire started in one of the bedroom on the top floor. The residents' efforts to get water from the bathroom downstairs were in vain as the fire spread too quickly and moved to the rest of the house very rapidly, leaving them with only enough time to gather a few important personal documents. Nothing else could be salvaged, including cash, but that was not the saddest part of the story.
As Fasitah puts it, "This house was was our heritage. It was built by my grandfather more than half a century ago. Four generations of our family members have either lived here or grown up here. Even now it supported thirteen people under one roof. Now, it is all gone!"
The fire brigade arrived at the site within 8 minutes of receiving the emergency phone call from one of the neighbors, according to the Alor Setar's Deputy Chief of the Fire and Rescue department, En. Mahmad Fauzi Abdullah.
He also said that there was no complications in putting off the fire. He added that his men, along with the help of some voluntary fire rescuers who showed up there to help, was successful in putting out the fire under 10 minutes of arriving on site. Although there was no casualties nor fatalities, the inferno burnt the wooden double storey house to the ground, much to the horror of the residents there.
It was understood that the family was later visited by the Kedah MCA Chairman, Datuk Chong Itt Chew, and by Kedah State Assemblyman for Kota Darul Aman, Encik Lee Guan Aik, who promised to help in getting some much needed financial aid for the victims.