Move out or we will demolish, Kg Kerinchi flat dwellers told
Video script: It is a normal Tuesday morning for most people in Kuala Lumpur. However it is not the same for 34 families which is still occupying the Kg Kerinchi flats.
The eleven blocks of four­-storey flats have been acquired by the Government under the Land Acquisition Act 1960. April 3 is the final day for them to vacate their homes or they have to face forced eviction.
On the other side, another group claiming to represent the 433 families who have vacated the flats, hurled abuses to the remaining residents. The commotion eventually ended up in a brawl.
The riot squad has to step in to contain the situation.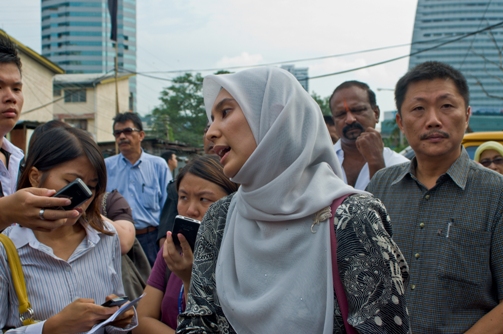 YB Nurul Izzah explaining the historical developments of events leading to the eviction
With the intervention of Lembah Pantai MP, Nurul Izzah Anwar and PERMAS's Tan Jo Hann, the Dewan Bandaraya Kuala Lumpur  agreed to extend the eviction and demolition deadline by another seven days.
One of the blocks of 4 storey flats which houses 9 business premise on the ground floor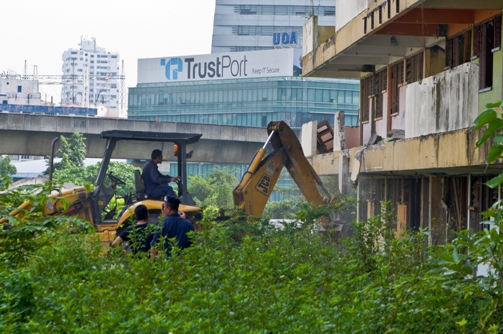 The crane from DBKL demolishing a vacant block of flats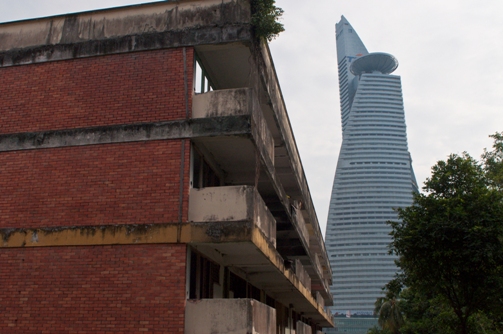 One of the flats which is empty of occupants
Kampung Kerinchi Action Committee member Mohd Idros Tokiran explaining how they were tricked by the developer, Suez Domain Sdn Bhd