Leaders and students in solidarity at Dataran Merdeka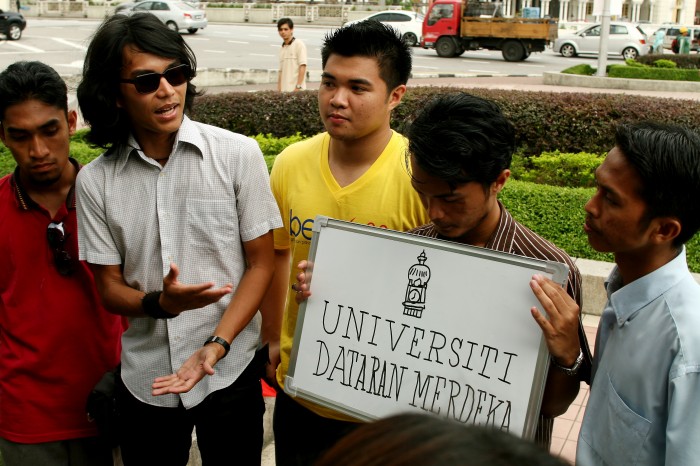 The student protest at the Dataran Merdeka calling for an end to the PTPTN (National Higher Education Loan Fund) has been ongoing since April 14.
The DBKL enforcement officers tried their best to force the students to leave to no avail.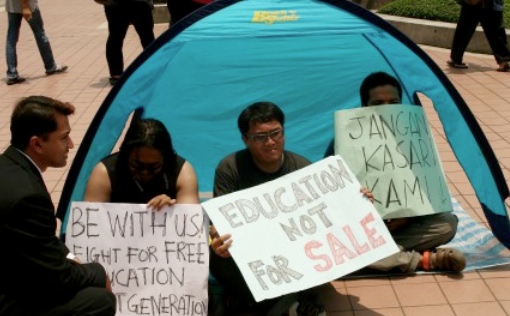 On April 16, enforcement officers from DBKL forcefully removed the students and confiscated their tents, which they had been camping out since Saturday. During the scuffle, one student was slightly injured on the neck.
Despite without any tents, several members of the group continued to sit under the hot sun holding up posters.
By around 1.00 pm, the students had received three new tents donated by the public and endeavored to set them up when officers from DBKL tried to stop them. They however left them alone after failing to do so.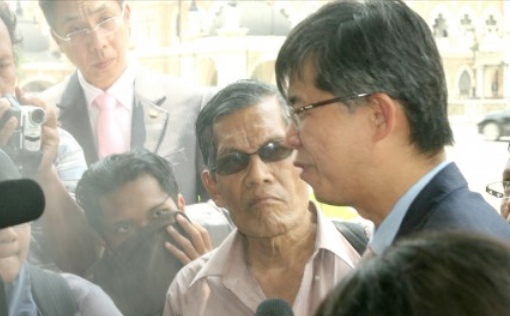 Batu MP Tian Chua arrived at around 1.15pm. He appealed to the authorities to respect the rights of the student bodies to peaceful assembly.
"I have come to show my concern and solidarity with the students who had so far been camping out peacefully." He said.
He regretted the use of force by the authorities by removing the young people from Dataran Merdeka.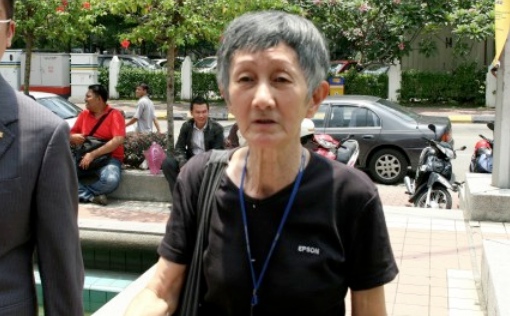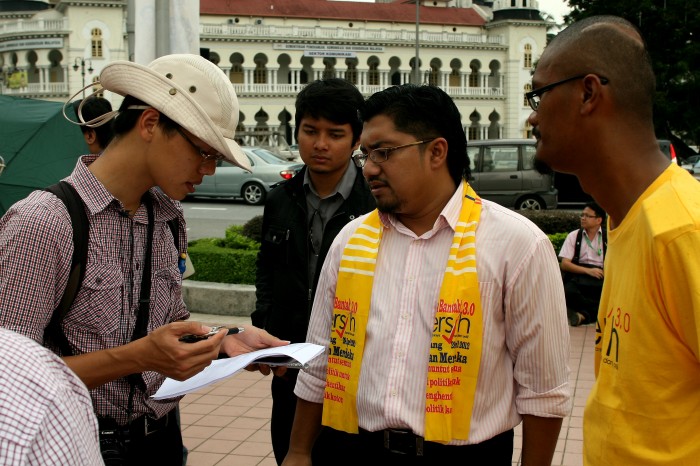 Auntie Bersih, Annie Ooi and Badrul Hisham Shaharin or popularly known as Che'gu Bard were among those who showed up to lend their solidarity with the students.
At 5.20 pm, Bayan Baru assemblyperson Sim Tze Tzin arrived with 5 tents. He told the students that if one tent were confiscated, he would come with another 3 tents.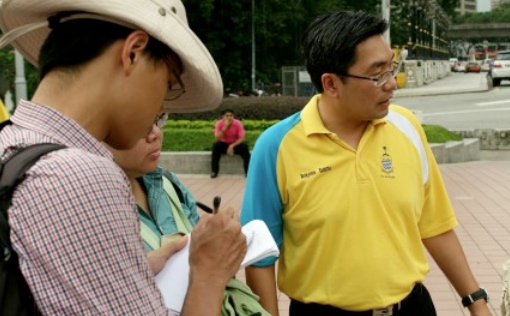 Bukit Lanjan assemblyperson Elizabeth Wong also sent another 5 tents through her representatives.
Bukit Bintang MP  Fong Kui Lun, arrived at 5.40. He made a press statement at 6.00 pm urging the authorities to respect the rights of the young students who had so far been camping out peacefully.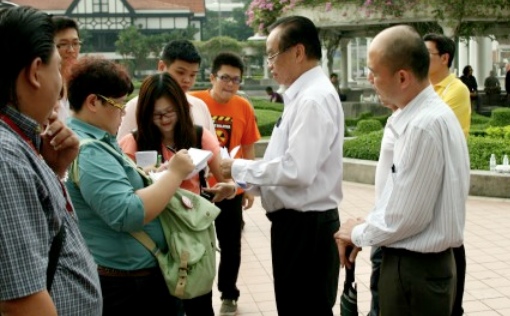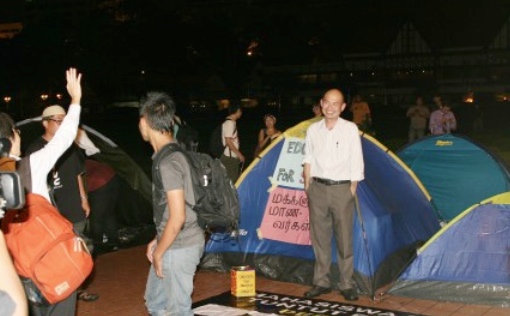 Soon heavy downpour started. Both the students and the reporters covering the event retreated to the huge stage constructed nearby for the upcoming Royal concert.
When the rain stopped just before 8.00pm, the protesters returned to their camps and more students came to join them.
At around 8.30 pm, the students took their seats at the side of the field and started what they called " University Dataran Merdeka" where lectures would be conducted by lecturers from public and private universities who had agreed to teach on democracy and human rights.