Jailed for embezzling wages of Kedah footballers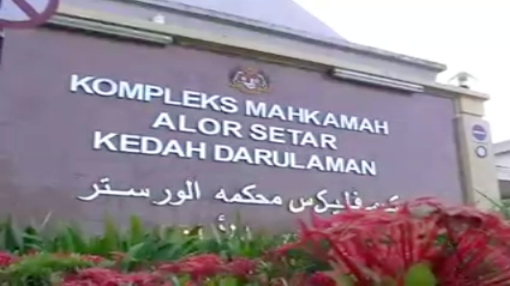 The Sessions Court here today sentenced an ex-account officer of the Kedah Football Association (KFA), Izhan Abdullah Sani, 45, to one day imprisonment and a fine of RM19,000 on three counts of embezzlement of the salaries and allowances of KFA's players and officials totaling to more than RM76,000 five years ago.
Izhan, from Kampung Borhan, Alor Setar, who now works as an administrative assistant at the Universiti Utara Malaysia in Sintok, Kedah, was charged for having committed the offences under Section 415 of the Penal Code (Act 574) for cheating, and was sentenced under Section 417 of the same Act, which provides for imprisonment for a term which may extend up to a maximum of five years or with a fine or with both upon conviction, for each offence.
He was found guilty for having embezzled RM5,817 worth of players' wages for the month of July, 2007, by using falsified documentation and thereafter crediting the said amount in his name by creating a new salary and allowance vouchers. He then repeated the offence with the same amount in August 2007.
Izhan was also found to be guilty of intentionally creating similar forged documents for an amount of RM64,392 to be paid under his name in for the month of  September of the same year.   The amount of which was the total of salaries already paid to 3 exported players for the said month.
The presiding judge, Mohd Rosli Osman sentenced Izhan, to a day's jail and fined him RM7,000 (in default six months jail) each for the first and second charge, and a day's jail and RM5,000 fine (in default three month's jail) for the third charge.
Judge Mohd Rosli, however, ordered all the sentences to be served simultaneously after taking into account the facts of the case and keeping in mind to the fact that Izhan had already pleaded guilty on his own accord to all the charges a day prior.
Deputy public prosecutor from the Malaysian Anti-Corruption Commission (MACC), DPP Fieza Fazlin Fandi, led the prosecution team, while Izhan was represented by his attorney, defence lawyer Sharif Matt.