Penang lass crowned Miss Malaysia Chinatown International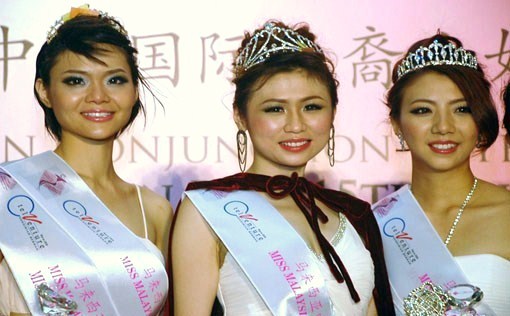 An assistant manager with a food and beverage company in Penang, Joanne Soo,  was crowned Miss Malaysia Chinatown International Pageant 2012, here, recently.
Some 300 guests attended the event which was held in the grand ballroom of the Kuala Lumpur Prince Hotel and Residence .
Among the panel of judges were Miss World Malaysia 2008 Soo Wincci and local actress Angela Chan where both had a difficult time in choosing the winner.
There were 16 finalists competing for the coveted title and Joanne made it to the final top five.
On top of the crowned title, Joanne walks away with a RM5,000 cash prize and she will represent Malaysia in the World Chinatown International Pageant 2012 final which will be held in Malaysia for the first time in December this year where participants from some 30 countries will be vying for the crown.
 "I am really excited and happy for winning," exclaimed the 172 cm tall oriental beauty who took a flight here alone from Penang to compete in the final.
She said, she will call her parents tonight to inform them of the good news as they have always been very supportive of in everything that I do and they are a source of my greatest strength and inspiration.
Joanne told CJMY that she has taken part in several pageants and is also freelance as a model and said, she last won title was the Miss Global Beauty Queen 2009 Penang.
At the same evening competition, Joanne also won the  Miss Talented title.
Joanne said , she would donate half of her prize money to charities that are closest to her heart.
To prepare for the world final in December this year, she said,  she  will keep fit to stay in shape, improve on her grooming and also to increase on  her knowledge of Chinese culture and heritage which can be useful during the competition Q&A session.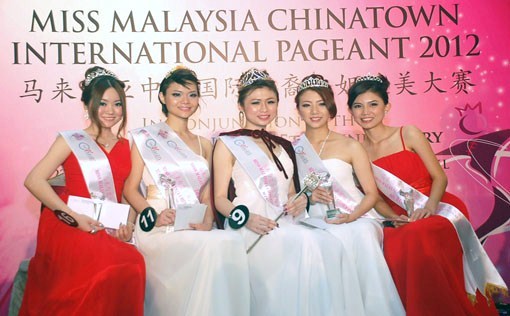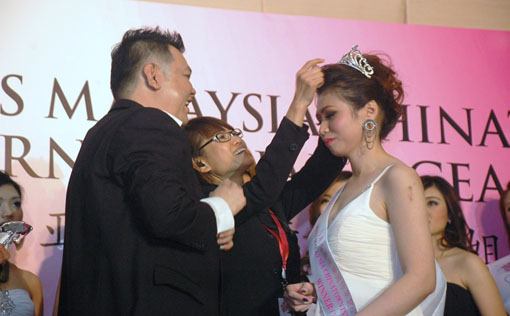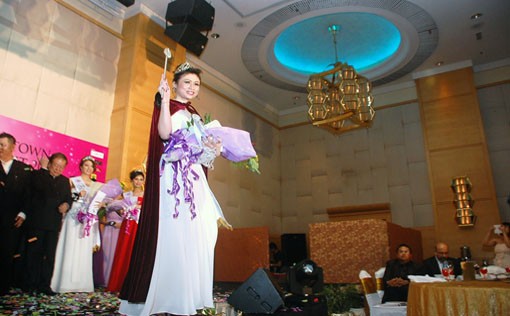 First runner-up went to 21 year old student and model,  Kao Yu Ling, from Johor Bahru bringing home a prize money of RM3,000 whereas the third spot was won by 18-year old student, Berry Ong,  from Perak with prize money of RM2,000.
Yu Ling, a first-year Business Administration student at Sunway College said, she had to postponed her study for a year to concentrate on her modelling career and to participate in competitions and then she will continue her second year study.
A determined Yu Ling  wish to thank  her supportive  family members and said, she will persevere and hope to win the coveted title  the next time.
She was also the first runner-up of Asia New Face Model Search 2011 Female.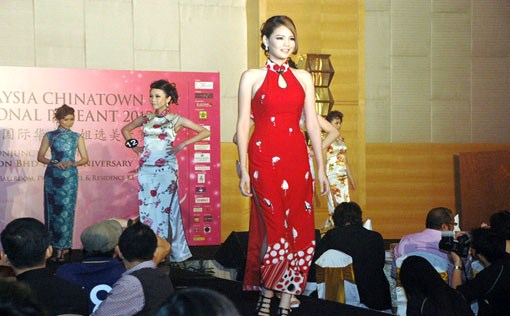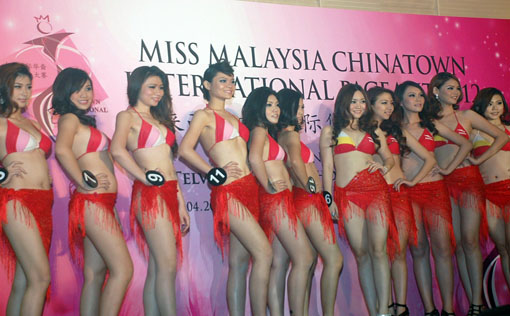 Event organisers,  Telventure Sdn Bhd and New Pro-Star Sdn Bhd, spokesperson said, the objectives for organising  this pageant are to promote national environmental awareness and  to promote tourism and showcase the diverse cultures of Malaysia.
As part of its corporate social responsibility, the event organisers donated RM5,000 each to two charitable organisations namely, Taman Megah Handicapped & Disabled Children Home and Malaysian AIDS Council.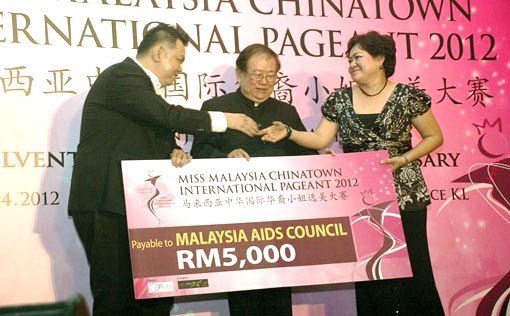 The Award Winner List
MISS MALAYSIA CHINATOWN INTERNATIONAL 2012
Winner: Joanne Soo, 25,Penang
1st runner-up : Kao Yu Ling, 22, KL
2nd runner-up: Berry Ong, 18, Perak
3rd runner-up : Tan Pinky, 20, Selangor
4th runner-up : Yap Pei Kee, 23, Negeri Sembilan
 SUBSIDIARY TITLES
Miss Sense & Style Personality: Leona Qua, 18, Johor
Miss Belles & Tuxes Elegance: Elaine Haw, 20, Johor
Miss Charity: Carey Tan, 20, Johor
Miss Beautiful Smile: Ashley Chia, 21, Malacca
Miss Miko Crowning Glory: Berry Ong, 18, Perak
Miss Prince Hotel & Residence KL Congeniality: Kao Yu Ling, 22, KL
Miss Photogenic: Berry Ong, 18, Perak
Miss Pudu Plaza Charming: Joyce Koid, 18, Johor
Miss DS Creation & Image Oriental: Leona Qua, 18, Johor
Miss Talented: Joanne Soo, 25, Penang