More BR1M subsidies for Kedahans
More than twenty seven thousand families in Kedah will be receiving RM500 each from the Bantuan Rakyat 1Malaysia (BR1M) fund by May 15th this year, after their appeals over the initial rejection for the aid came through.
This was confirmed by the chairman of the Kedah Federal Action Council (MTPNK) Datuk Wira Mohd Johari Baharum, yesterday, at a function where he handed out the BR1M aid to some of the recipients, here in Jitra, Kedah.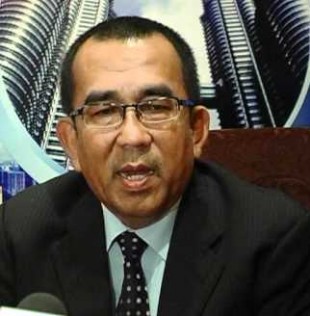 Mohd Johari, who is the Deputy Agriculture and Agro-Based Industry Minister, said that Internal Revenue Department (LHDN) had received more than sixty thousand appeals between 11 February to 15 March but only 27,123 of the applications were found to be genuine cases, while the rest of the appellants were deemed not eligible for the aid.
He clarified that the most probable reason for the initial rejection of the applications, was most likely due to incomplete details or wrong information given in their original application forms but this has been rectified now with the appeal process.
Mohd Johari, who is also the Member of Parliment for Kubang Pasu, Kedah, went on to add that the government has approved a further allocation of RM1.1 million to be paid out to 2,207 households from his constituency, which includes the state constituencies of Jitra and Bukit Kayu Hitam.
This brings the total number of households receiving the cash aid from BR1M for the whole of Kedah to 355,280 families, with pay outs currently amounting to RM177.63 million. Phase 1 of BR1M was paid out to 328,157 households, amounting to RM164.07 million, and was completed on Mac 15.