"Mama Bersih" and kids at Tebrau Jaya Jusco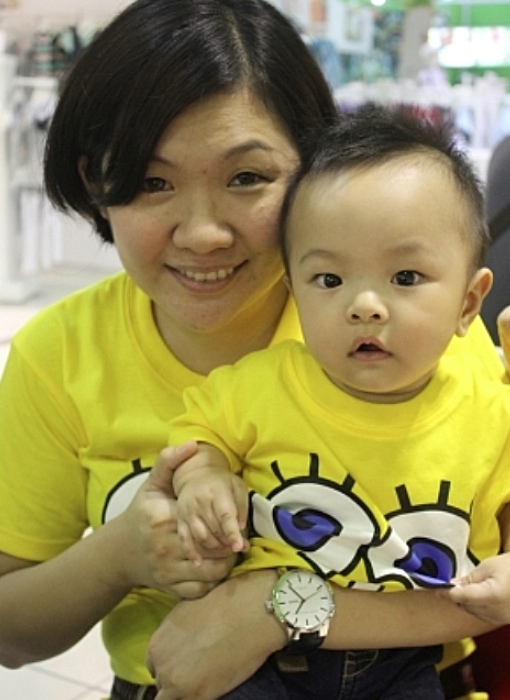 While some choose to take the risk by heading out to Dataran Merdeka in Kuala Lumpur, Jean Goh and friends chose to hold gathering to support the same cause in Tebrau Jaya Jusco, Johor Bahru.
According to Goh, she wanted to join the rally in Kuala Lumpur but decided otherwise considering the risk her children will be exposed to.
Nevertheless, Goh managed to gather some 50 parents and their children to lend support to the clean and fair elections cause.
Goh, a full time homemaker, who doesn't have much interest in politics stressed that a clean and fair election is of paramount importance for the future.
Through this gathering, Goh successfuly earned a "Mama Bersih" monicker among her friends.
The gathering at the shopping mall went smoothly without a hitch under the watchful eyes of police personnels.