PM bestows local mosque with RM100,000
The Kedah UMNO Chief, Datuk Paduka Ahmad Bashah Md Hanipah, today handed over a cheque for RM100,000 from the Prime Minister, Datuk Seri Najib Tun Razak, to the management of Masjid Al-Hussain, here in Seberang Pumpung, Alor Setar, to help the mosque with its operations and its day to day activities.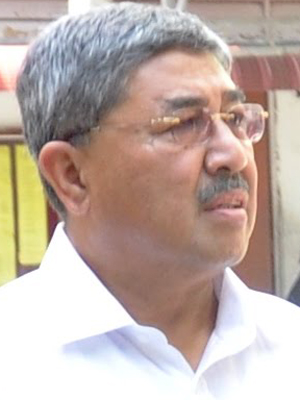 The cheque from the Prime Minister's office was forwarded to the imam of the mosque, Ismail Sulaiman, in a simple 'handing over' ceremony organised by the mosque to commemorate the occasion.
Bashah told reporters during the press conference after the ceremony, that it was the wish of the Prime Minister that the monetary aid should be put into good use in the best way possible so that the 'jemaah' (the congregation) may be able to do their 'ibadah' (worship and observance) with a little bit more of comfort and peace.
To a question posed by itizen Journalist Malaysia (CJMY) on why the federal government is helping out a local mosque in Kedah, Bashah, who is the Barisan Nasional (BN) Kedah liaison committee chairman,  said, "It has always been a part of the federal government's commitment and initiative to help places of worship, immaterial of where they are located. The BN government has never neglected the 'Kedahans', whether or not the state was under Barisan's rule or Pakatan's rule."
He further reiterated this point by adding that, this year alone, the federal government has allocated several million ringgit for repair works to be carried out for the maintenance of several older mosques, as well as to build new mosques throughout Kedah. As an example, he pointed out the Taman Wira mosque in Alor Setar, which is currently in the process of being renovated to accommodate more people.
It was also understood that Bashah, who is also the assemblyman for the state constituency of Bakar Bata,  added a further RM5000 into the RM100,000 contribution made by the PM, to make the the total amount contributed to RM105,000.