Nayati returned, parents thanked everyone
The parents of Nayati Shamelin Moodliar, who was kidnapped on April 27, Shamelin Moodliar and Janice thanked everyone for the support in a press conference at the Ecoba restaurant and bar at Bandar Damansara Perdana, yesterday.
According to the couple, Nayati was surprisingly jubilant and bubbly on Thursday considering his ordeal.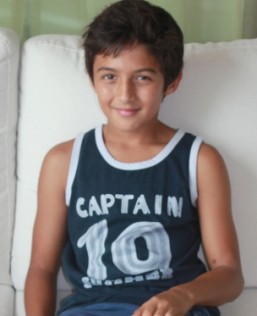 Nayati Moodliar, a 12-year-old Dutch boy with Indian origin, was returned safely to his family after being kidnapped from Mont Kiara nearly a week ago and he was released safe and unharmed in Sungai Buloh Rest Area stop along the North South Expressway  on Thursday morning.
The family was contacted by the kidnappers shortly after he was kidnapped last Friday and demanded a ransom for his safe release. After several attempts at negotiations, the kidnappers finally agreed on a substantial ransom amount which was paid and Nayati released on Thursday morning.
"His courage and determination was so touching, but it is part of the healing process," said Sham.
According to Sham, to prove a point, Nayati walked back home from school to show that the whole episode did not put him off.
Nayati was not at the press conference and the parents also advised the members of the media not to ask any question in regards to the kidnapping as the investigations is still undergoing.