Photoblog: Celebrating Wesak
The annual Wesak Day procession organised by the Buddhist Maha Vihara Temple in Brickfields took to the streets of Kuala Lumpur tonight to commemorate the birth, enlightenment and death of Lord Buddha.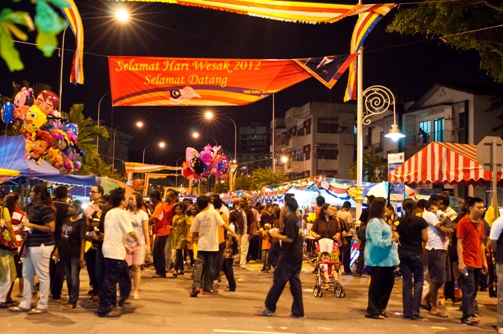 Entrance to the Maha Vihara Temple in Brickfields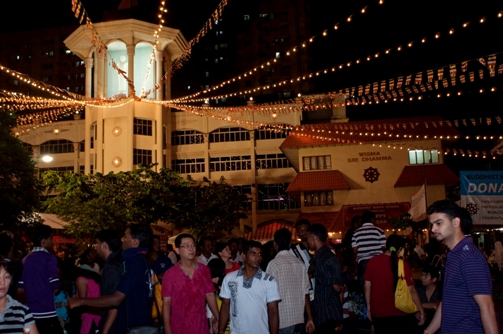 Temple compound filled with thousands of devotees
The procession with more than 20 colourfully lighted floats left the temple at 7.30 pm followed by  thousands of devotees.  Devotees also lined the streets offering lotus flowers, lighted candles and prayers to Lord Buddha, as the procession make its way from Brickfields to the old city centre of Kuala Lumpur passing through Jalan Tun Tan Cheng Lock, Bukit Bintang area and Jalan Pudu, a journey of about 4 hours.
The following are some images of the colourfully and lighted up floats.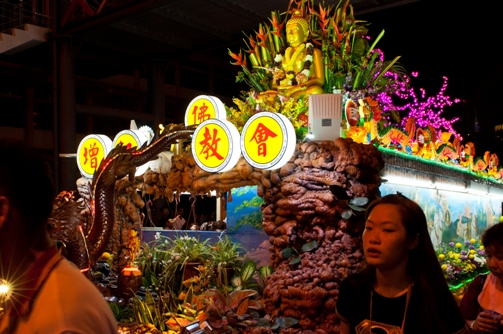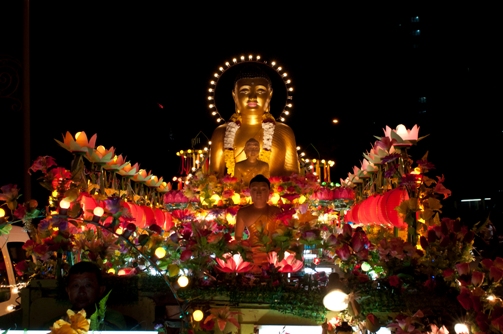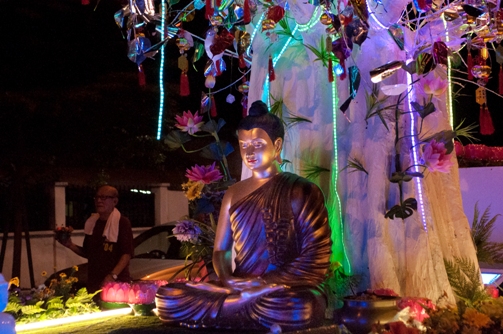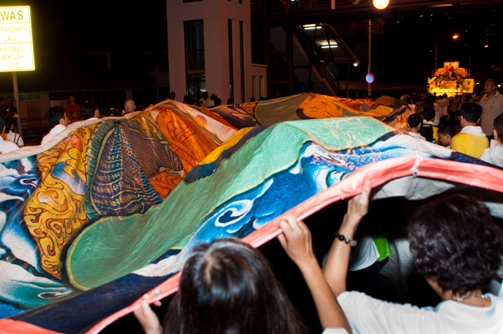 This 125 ft by 28 ft mural was carried by more than a hundred devotees