Save Jalan Sultan group: We want face to face dialogue with MRT
Demolition work has already started at the old Klang Bus Station and Plaza Warisan along Jalan Sultan to make way for the underground MRT station.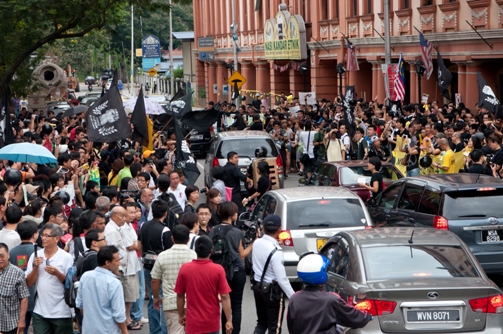 More than 1000 members of the public responded to a protest call made by the Petaling Street Community Art Project (PSCAP), an art activists' group, in a last minute effort to stop the demolition and to fight for preservation of the rest of the designated heritage buildings along Jalan Sultan.  The protestors met in front of the Plaza Warisan which has been bought over earlier by the Urban Development Authority, for this project.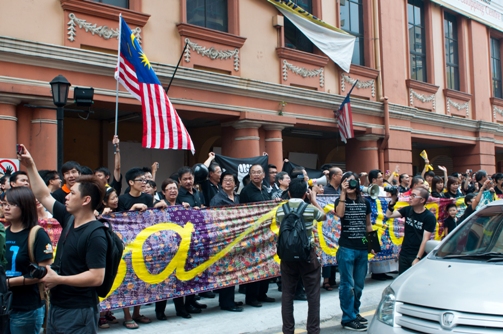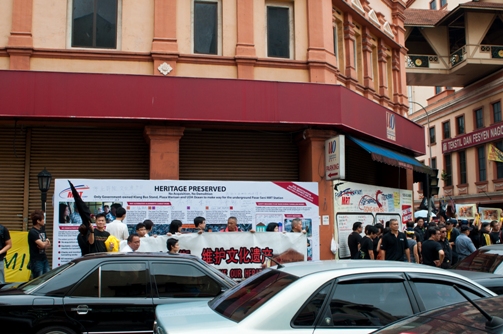 These 2 notice boards have been put up by MRT Corp as part of the public consultation efforts, rather than engaging directly with the conservationist group, particularly the Save Jalan Sultan and Jalan Bukit Bintang Group.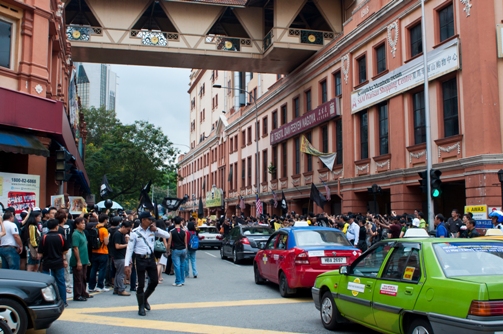 Around 10 policemen were present and they helped to control the traffic along this junction.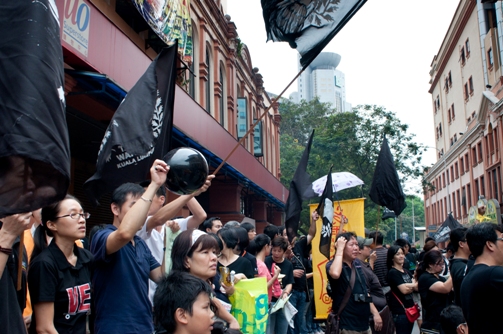 Supporters, mostly wearing black waved at the passing traffic asking them to horn their cars as a sign of support.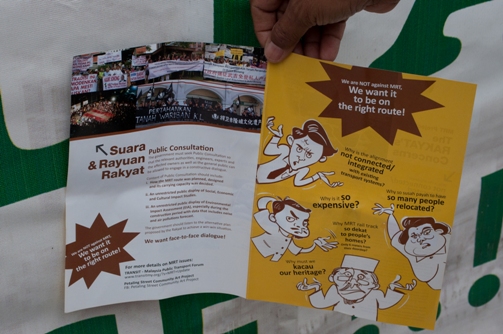 In a brochure circulated to the supporters,, the organisers of the the protests made demands for face-to-face dialogue and public consultation with the MRT Corp, which so far had avoided this conservationist group.  The following are their main concerns:
1.  Why is the alignment not integrated with the existing transport system ?
2.  Why need to have so many people relocated ? MRT Corp has announced through the media that 21 builidngs in Bukit Bintang areas have to be demolished and the tenants have been told to move out for 6 year.
3.  Why  is the MRT rail tracks so near to people's home, in one case only 6 meters from their doorsteps ?
4.  Why disturb our heritage ?
5.  Why is it so expensive ?
The following images depict the scene at this protest.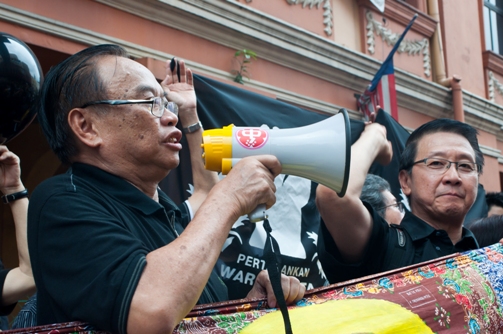 YB Fong Kui Lun, the Member of Parliament for Bukit Bintang addressing the protestors. Stanley Yong, the Chairman of  the Save Jalan Sultan group is on the right.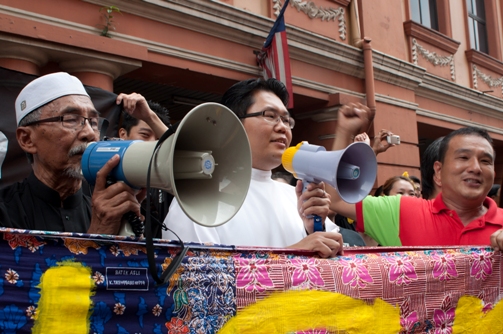 Religious leaders from Kuala Lumpur were also present to show their support to save heritage from being destroyed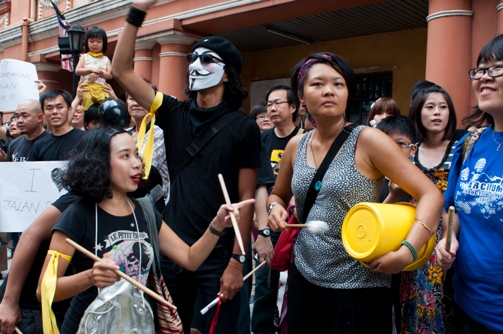 The Occupy Dataran were on hand to drum up support for the protestors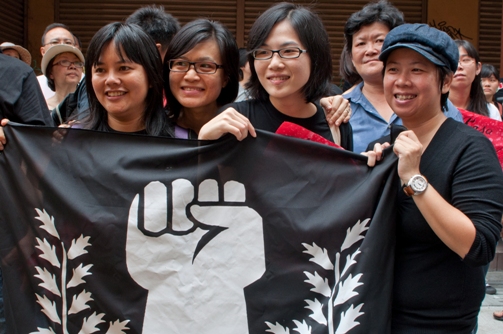 Protestors posing for the camera to show their support