Super GT Queen final audition sees more hopefuls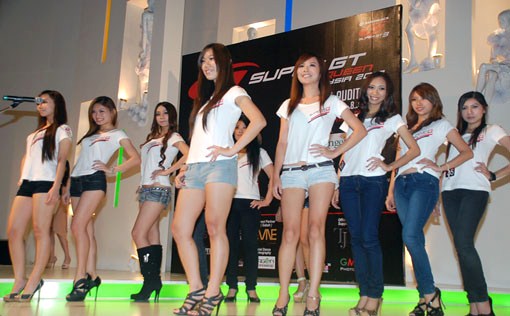 The nationwide auditions to select the top 30 finalists for the semi-final round of the Malaysian Super GT Queen Search 2012 concluded with the last five contestants selected at the third and final audition held at the main concourse of Sungei Wang Plaza, Kuala Lumpur on Saturday May 5, 2012.
The final audition to fill the last five spots saw more hopefuls took their turns in the spotlight in front of a live audience and judges such as actress Lavin Seow, X Top Model producer and event director Kenji Chan, Rachel Yong from Oriks Malaysia and Brian Kwan from Atmosphere Hair Saloon.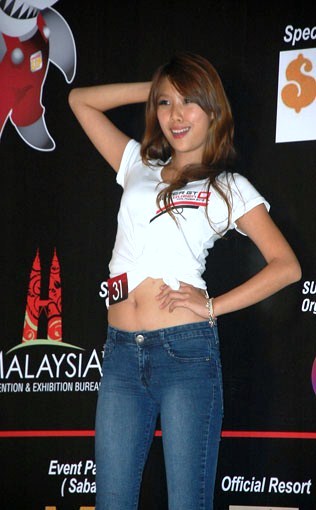 The first audition was held at Tropicana City Mall on March 24 and the second audition at Pavilion Kuala Lumpur on April 9.
During this final audition the hopefuls, just like the earlier two auditions, walked the catwalk, posed, introduced themselves and answered questions from the panel of judges. One contestant was also praised for her dance performance.
The excitement Miya Yap Hui Tze, 19, was experiencing was being shared by the other four contestants who were selected with each managed to capture the judges' attention with their poise, catwalk, stage presence, communication and other areas.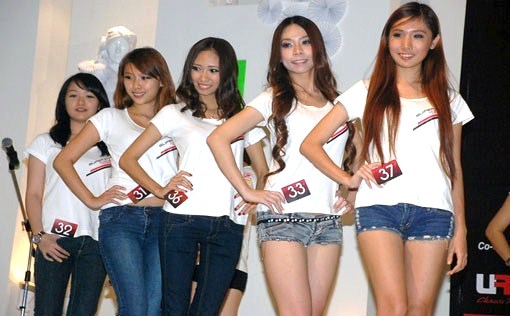 "I believe in myself and my abilities. I have my self-confidence which I hope will help me to become the Super GT Queen of Malaysia to promote the beautiful country to the Japanese people," said Miya Yap, a foundation in management student at Multimedia University, Malacca campus.
"All the 30 contestants selected from the three auditions, including the five picked today are great and they have proven they've got what it takes but sometimes we cannot judge with just one audition. We have to let them go through the intensive training, including grooming and then when we come to the finals we will see the best of them," Kenji Chan said.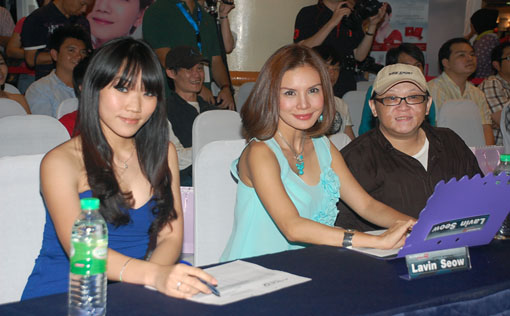 "To keep them fit and toughen them up, the 30 finalists will go for self-defense classes including kickboxing as a sport and exercise activity. They will perform again at the semi final round (May 12) for the judges' votes to put them through to the grand final (June 9) on race day at Sepang circuit," said Tina Fong, project manager of Amaze Communications and Modeling which organizes the Malaysian Super GT Queen Search 2012.
"The Top 12 finalists who made it to the finals on June 9 will be heading to Kota Kinabalu, Sabah as part of the programmes providing a social network with the finalists of Miss Earth Sabah 2012.