Madrasah Salihiah heirs files a fresh suit against the Kedah state government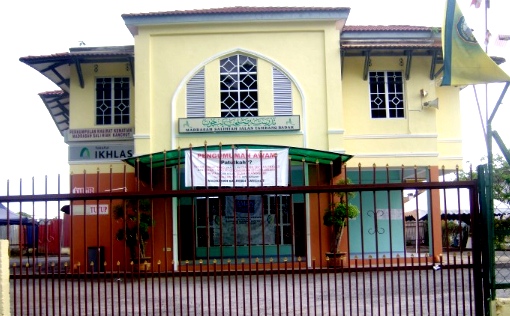 The decendants of the original owner of the Madrasah Salihiah here in Kanchut, Alor Setar, re-filed a fresh application with the Alor Setar High Court, yesterday morning, asking it to grant an injunction order, as a last ditch effort to stop the Kedah state government from proceeding with their plans to demolish the 103 year old madrasah (religious school) to make way for a shopping complex.
The suit was filed by their advocate, Jesvinder Jit Singh, on behalf of the plaintiffs Jamludin Murad, 58, Fadzil Ishak, 69, and twins Fidel Firaidi Mustafa and Fidel Firaidid Mustafa, both 49, and named the Kedah Islamic Religious Council (MAIK), Kota Setar Land Administrator and the Kedah state government as the first, second and third defendants, respectively.
The twins happens to be the descendants of Hajah Siti Aishah, the original owner of the land, who had allowed the land to be used for the madrasah to be built, back in 1909.
The land was then handed down through a succession of heirs till it was finally endowed over to MAIK, making them the land's custodian, whom in turn registered the land as a  special 'wakaf' (endowment) land for the madrasah.
However, on 4 July 2011, the Kedah state's fatwa committee made a decision that effectively allowed a developer to pay a compensation to MAIK to acquire the land from them for the development of the RM500mil Aman Central Mall project, as the 'wakaf' land happens to be a part of  the 2.8ha plot ear-marked by the state government for the project.
As a result, MAIK was reportedly paid RM1.48mil by the state government for the land, and immediately after, an eviction notice was issued by the Kedah State Land and Mines Department to the madrasah's management, to vacate the land to make way for the development project to begin work.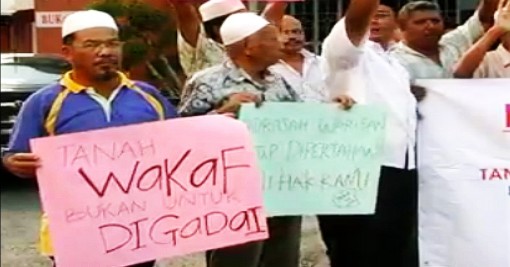 Following this, one of the plaintiffs in the current suit, Jamludin Murad, who is also the deputy chairman of the madrasah's management committee, filed a suit on his own accord on January 5, 2012, against the Pas-led state government in a bid to conserve the madrasah, but it was later withdrawn on April 18, to add some important extra information deemed pertinent to the case, after receiving the go ahead  from the High Court.
It was understood that the Alor Setar High Court has now fixed the 4th of next month to hear the plaintiffs' application for the interim injunction.