SUHAKAM: Public hearings on land rights of Malaysia's indigenous people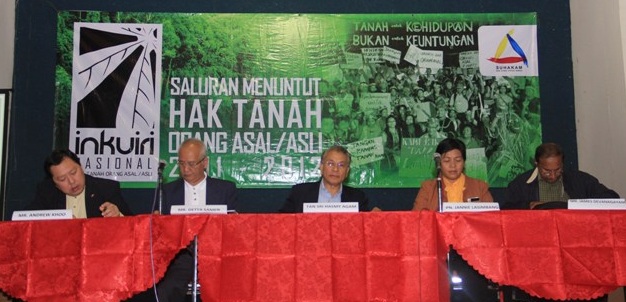 The Human Rights Commission of Malaysia (SUHAKAM) will be moving on next to Termeloh, Pahang, on its series of nationwide public hearings tour on the land rights of Malaysia's indigenous people, starting May 12 , 2012.
SUHAKAM's panel comprised of a three members team, headed by its Chairperson, Hasmy Agam, its deputy, Dr. Khaw Lake Tee,  commissioner, Jannie Lasimbang and the panelists will be assisted by two independent consultants, Dr. Denison Jayasooria and Dr. Collin Nicholas.
The six-day public hearings will be held in Dewan Jelawat, Hotel Seri Malaysia, here, starting at 9.30am daily.
A total of  97 cases have been received by SUHAKAM to-date of which 18  cases were received from Pahang in relation to allegations of  trespassing of land, complaints pertaining to administration of commercial project, water catchment and reservoir area and forest reserve issues besides receiving complaints about timber logging activities, pollution and also private estates.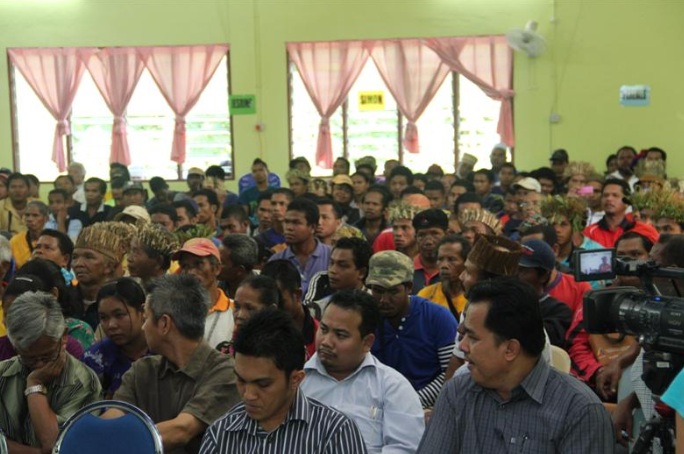 Senior ranking officials from the relevant government and statutory agencies like the various districts land and mines office, Forestry department, state economic planning unit (UPEN), Indigenous People Development department (JAKOA), RISDA and FELCRA will also be present to provide the necessary information and explanations during the public hearings.
The remaining cases received from other states which include, Sawarak with 34 cases, Selangor and Negeri Sembilan, 15 cases, Johor, 8 cases, Kelantan, 10 cases and finally Perak with 12 cases respectively.
During the public hearings, SUHAKAM's panelists will also be compiling additional information provided by witnesses either in the form of verbal or documented evidences based on the complaints received by SUHAKAM.
The scheduled hearings lasting six days are open to public.