Perlis MB hands over Felda windfall to settlers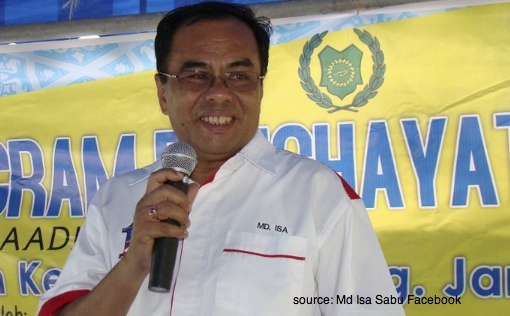 Menteri Besar of Perlis, Md Isa Sabu, reminded the Felda settlers to appreciate everything the government has done for the them and hoped that they will not forget all the good things that the prime minister has brought about throughout his tenure to ensure that the welfare and the well-being of the Felda settlers are always taken care of.
The Federal Land Development Authority (Felda), started handing out the windfall of RM15,000 per family that was promised by the Najib, last week, through the flotation exercise of the Felda Global Ventures Holdings Sdn Bhd (FGVH) shares to 857 Felda settlers, starting with Felda Chuping.
The RM12,855,000, which will be distributed to settlers in Perlis, beginning today, will be divided equally among the 249 families from Felda Mata Ayer who will receive a total amount of RM3,735,000, the 161 families from Felda Rimba Emas who will receive a total amount of RM2,415,000 and the 447 families from Felda Chuping who will receive a total amount of RM6,705,000.
As announced by Najib on Tuesday, last week, the settlers will each be given RM15,000 cash per family, will also get a "pink form" (a preferential share application form for an initial public offering that is normally reserved for the employees of the company being floated) to own shares in FGVH, and will be given an opportunity to be made members of a trust fund that will own 20 per cent of the listed company.
He also echoed the wishes of the prime minister by encouraging the settlers not to look for a quick gains by immediately selling their shares in FGVH, but instead advised them put it into good use in the best way possible and not waste it away.