Penang Green Expo for conserving tomorrow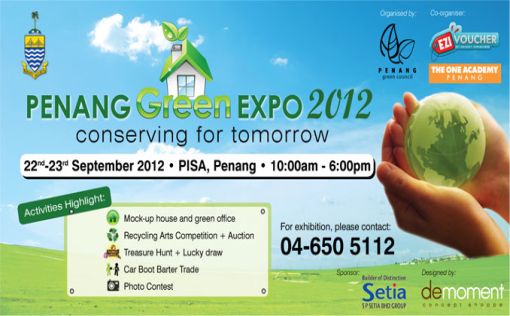 The Penang Green Council (PGC Strategies Sdn Bhd) will be organizing the Penang Green Expo themed Conserving for Tomorrow which will be held on 22nd and 23rd September 2012 at the Penang International Sports Arena (PISA).
Merchants, industries and business groups are invited to take up a booth as exhibitors or sponsors.
Organizing chairperson, Teh Yee Cheu ADUN Tanjung Bungah, Penang and Director of PGC in his Press Release dated 22 May, he said that the Penang Green Expo aims to provide a lively and creative platform for traders to promote their businesses and organization, through sustainability and green practises.
"The objectives of the Green Expo are to create awareness and to educate the public about the importance of utilizing resources in a sustainable way, and to create an ideal space for the exchange of information on environmental programs, policies, products and technologies." said Teh.
He explained that this is not only a tradeshow for green products but exhibitors are welcome to promote their businesses and also to provide new insights to visitors.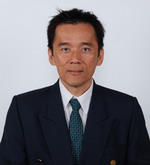 Exhibitors are to provide these there elements:
1)         SUSTAINABILITY: To come and promote green products, services and technologies as consumers need the information.
2)         GREEN PRACTICES: To share experiences on how to you promote green and sustainable practices in businesses and companies.
3)         STRATEGIC FACTOR: To strengthen branding through sharing your resources and passion.
The co-organisers of this expo are Ezivoucher and The One Academy. The main highlights of the event to attract visitors include: Mock-up house and office (Sustainable Livelihoods and Green Office Showcase) built by SP Setia, Recycling Art Competition and Auction (Creative 3R Design Award & Auction 2012), Treasure hunt and lucky draws, Car Boot Barter Trade. And 'A Green Moment' Photo Contest.
Booth rental packages include: Pinang (RM1500) and Hibiscus (RM3000). A RM500 discount is given to Green Partners or Early birds who sign up for booth package on or before 29 June 2012 (Friday). In addition, the are four sponsorship packages include RM5, 000, RM10,000, RM20,000 & RM30,000.
For more information, please visit PGC's wesite:  www.pgc.com.my