CJMY Exclusive: Strumming on Jeffrey Yong's handcrafted guitars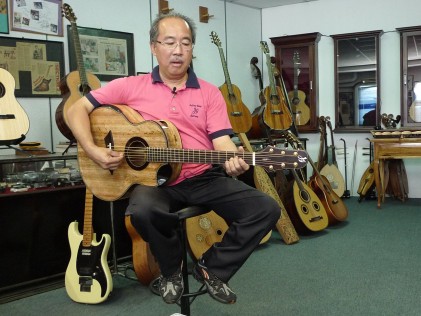 Citizen Journalists Malaysia (CJMY) in an exclusive interview recently met Luthier Jeffrey Yong at his workshop in Pandah Indah.
At Yong's workshop, aspiring luthiers are given the technical how-to on woodworking techniques to make anything from fender benders to acoustic guitars.
Using modern technology for faster cutting and assembling, students are taught how  to do fret board calculations, position bracing for the top and bottom boards for sound optimisation and applying aesthetic finishing.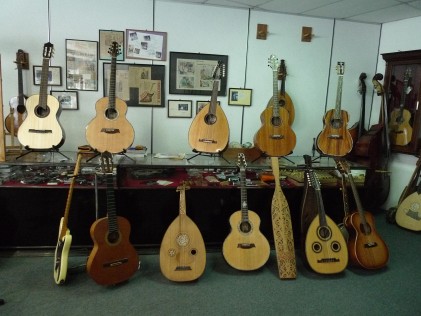 It takes two weeks for a student to create a guitar from scratch. Jeffrey's artistry in luthiery has been mostly self-taught. With over the 20 years of guitar making experience, he has traveled widely to share and impart his luthiery knowledge in many countries.
Prior to guitar making, Jeffrey was an innovative and creative guitar instructor in Yamaha Music since 1976. He also founded the Guitar Institute Malaysia (GIM) in 1993 specializing in teaching various genres of guitar playing and guitar construction.
Jeffrey has handcrafted guitars for INXS, UB40, Alex Von Voorst and Roger Wang.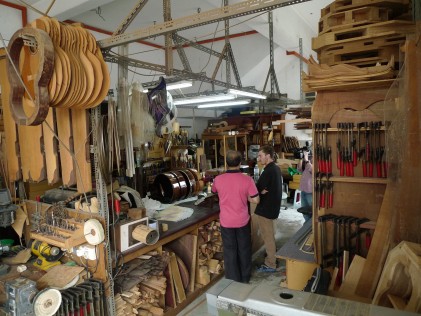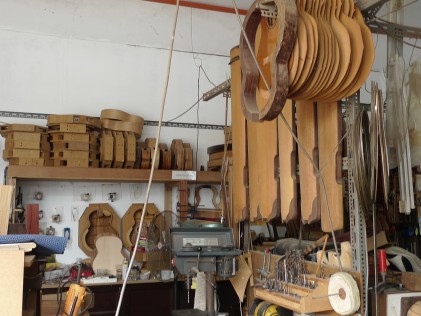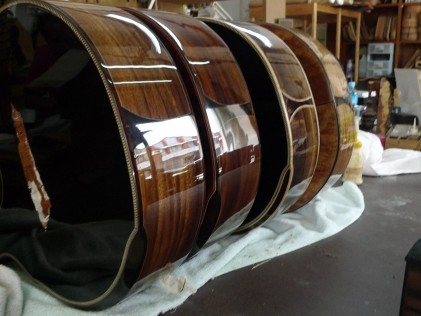 His greatest accolade and recognition came during the GAL (Guild of American Luthiers) convention in Tacoma, Washington in June 2006 where two of his guitars were among the top three best of the Acoustic Guitar Blind Test Listening.
His Monkeypod OM (Samanea saman or Rain Tree) guitar won the 1st place as the best sounding guitar in terms of tonality timbre and sustain. This accolade was conferred by all the luthiers who attended the event, voting for the best guitar in this category.