UMMC morgue closure stirs discomfort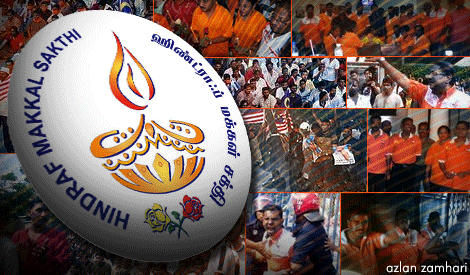 The Hindu Rights Action Force (Hindraf)  de facto leader P. Uthayakumar has written twice to the prime minister's office pertaining the closure of non-muslim funeral halls in Universiti Malaya Medical Centre (UMMC) and other hospitals around the country.
He claims this action is opposed to the 1Malaysa ideology and is discriminatory against Malaysian Indians particularly the poor, as the new ruling only affects non-Muslims.
He quoted deputy director of UMMC Dr Mustafa Mohd Ali's recently mention that the non-Muslim funeral hall at the UMMC will be closed and the funeral services providers must shoulder the blamed for losing the convenience of bathing and dressing bodies by UMMC because the competing undertakers has inconvenienced UMMC and grieving families.
Uthayakumar said, the service was previously provided by UMMC for many years and this would incur extra expenditure especially for the poor.
Pertaining to the free mortuary ambulance services, he said that many government hospitals and UMMC has discontinued providing free ambulance for poor non-Muslims whereas the Muslims received a special hearse service provided free of charge by the fully funded Islamic government authorities right to the cemetery.
Uthayakumar said that the Hindraf wished that the government to look into the 1Malaysia problem seriously, and hope that it will be resolved soon.
A Facebook posting yesterday read "My gf's uncle passed away in University Hospital (UMMC)) yest. The hospital refused to allow us to bathe his body in the hospital before placing him in the coffin citing tat it was only allowed for Muslims. Dun understand how tis affects the Muslims bt thank you University Hospital for the fantastic double standards. Truly 1Malaysia."
This stirred a flow of dissent from the user's friends who claimed that situations are the same in Hospital Besar Kuala Lumpur (HKL).
Mohad Ikhram Merican wrote "Very sorry about your girlfriend's uncle. I can imagine the family's grief. What the hospital did is un-Islamic and is a reflection of their ignorance, and absolute disregard for human rights."